IOC Details Russia Stance for Olympics, Cites Human Rights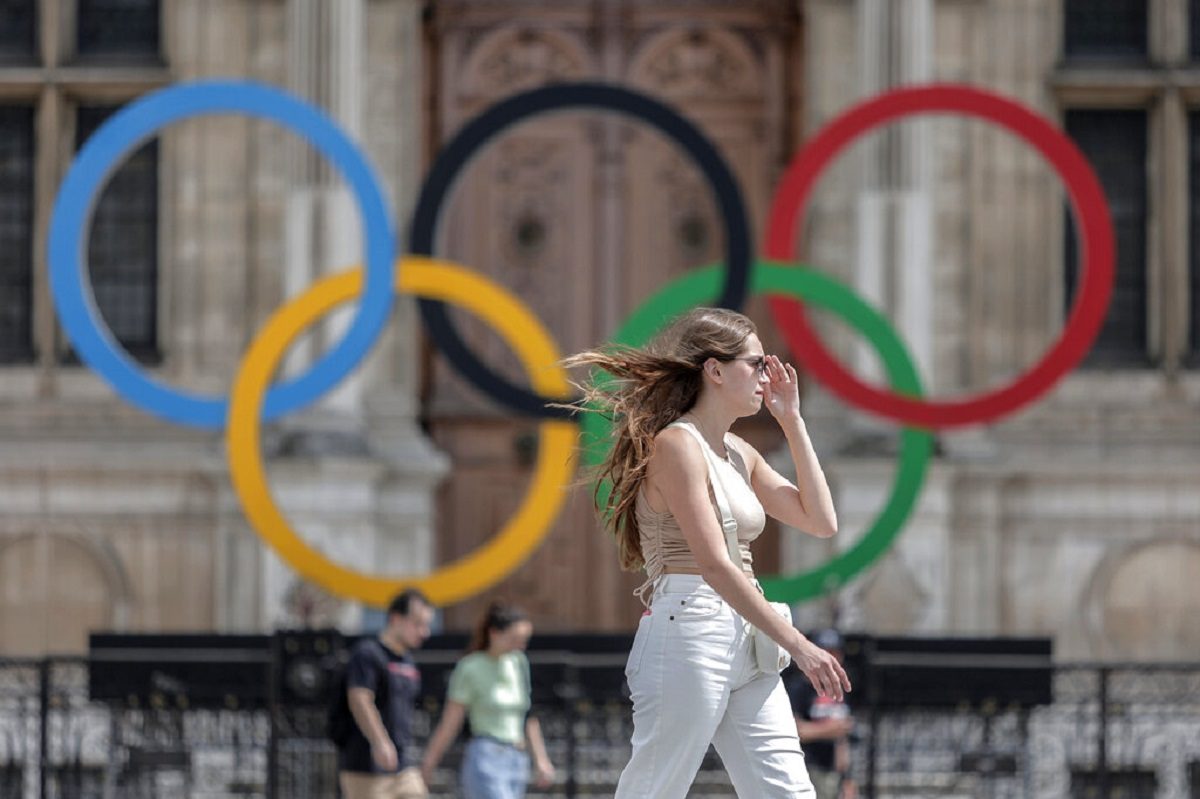 13:54 JST, February 3, 2023
GENEVA (AP) — The IOC stepped up efforts Thursday to explain its position on trying to help Russian athletes qualify for next year's Paris Olympics amid a backlash from Ukraine and its allies.
The International Olympic Committee's move last week to map a pathway to Paris for athletes from Russia and Belarus who have not actively supported the war provoked strong objections from Ukraine, which wants to see those countries remain banned from most international sports.
Publishing a series of explanations and rebuttals to its critics Thursday, the the Olympic body also responded to Ukrainian president Volodymyr Zelenskyy's invitation for his IOC counterpart Thomas Bach to return and see the ruined city of Bakhmut.
"Currently there are no plans for another visit to Ukraine," the IOC said, noting that Bach visited Kyiv last July and had since spoken with Zelenskyy in telephone calls.
The IOC once more cited the opinion of two United Nations human rights experts who support the view that Russians and Belarusians should not face discrimination just for the passport they hold. Instead, they could compete under a neutral flag.
That view has been challenged in recent days by two Ukrainian medalists at the Tokyo Olympics, tennis player Elina Svitolina and high jumper Yaroslava Mahuchikh, and by boxer Wladimir Klitschko, who took gold at the 1996 Atlanta Olympics. They want a total ban on Russia and Belarus from Paris.
Olympic officials in Ukraine have warned they could boycott Paris and are meeting Friday to discuss it.
"It is extremely regretful to escalate this discussion with a threat of a boycott at this premature stage," the IOC said Thursday.
Olympic officials in Latvia and Poland are also threatening a boycott, and those countries were joined by Estonia and Lithuania in a statement Thursday by sports ministers which suggested the sports debate was being used "as a distraction from the illegal aggression against Ukraine."
"It is natural that there are dissenting voices coming mainly from neighboring countries of Ukraine, given their specific situation," said the IOC, whose Olympic Charter obliges the 206 national Olympic bodies to send a team to the Summer Games.
At the White House on Thursday, press secretary Karine Jean-Pierre said the United States had "worked to hold Russia accountable for the brutal and barbaric war" before acknowledging the IOC's position.
"In cases where sports organizations and event organizers, such as the International Olympic Committee, choose to permit athletes from Russia and Belarus to participate in sporting events, it should be absolutely clear that they are not representing the Russian or Belarusian states," she said.
The IOC also responded to the comparison with Apartheid-era South Africa being excluded from the Olympics for more than 20 years, noting that U.N. sanctions were in place then and also when athletes from the former Yugoslavia competed as independent neutrals at the 1992 Barcelona Olympics.
"There are no U.N. sanctions in place against Russia and Belarus at this moment in time," the IOC said.
Russia, as a permanent member of the U.N Security Council, can veto any of its proposed resolutions.
The IOC also pointed to having created an aid fund of $7.5 million that is helping more than 3,000 Ukrainian athletes.
"The IOC is deeply saddened to hear of the death of members of the Olympic Community in Ukraine who have lost their lives in this war," it said.
Government pressure on athletes and sports bodies should also be resisted, the IOC said, adding its stated mission is "to unite the entire world in a peaceful competition."
Ultimately, the governing bodies of each Olympic sport should decide the conditions for athletes to be able to compete in Paris.
Add TheJapanNews to your Google News feed.