'Peace' references in IPC president's closing ceremony speech not interpreted on China TV broadcast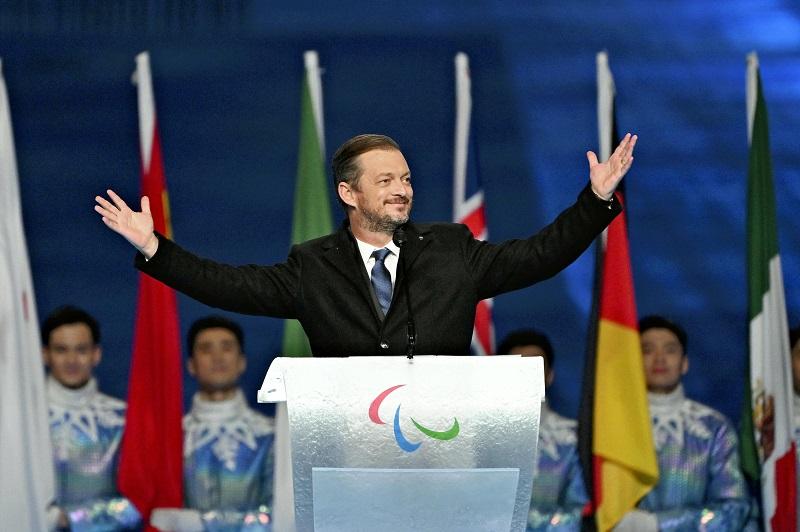 14:57 JST, March 14, 2022
BEIJING — State-run China Central TV's broadcast of the Winter Paralympics closing ceremony Sunday evening did not provide simultaneous interpretation in Chinese to parts of the speech given in English by International Paralympic Committee President Andrew Parsons.
A similar omission occurred during the opening ceremony when parts of Parson's speech in English apparently had the Russian invasion of Ukraine in mind. CCTV's actions raise speculation that the omissions were intentional.
In his closing ceremony address, Parsons did not directly mention Russia nor Ukraine, but hailed Paralympians as "champions for peace." There was no Chinese interpretation of this part.
Parsons also expressed "hopes for peace" based on the unity demonstrated during the Paralympics despite participants' differences in nationality, views and abilities. CCTV's interpreter altered the expression and interpreted it into a Chinese phrase meaning in English, "hopes for becoming a big family."
The IPC had asked CCTV for an explanation for not providing interpretation for parts of Parsons' opening ceremony speech but had not received a response as of Saturday.
Add TheJapanNews to your Google News feed.