Business Reboot 1/ Competition getting fierce to secure logistical bases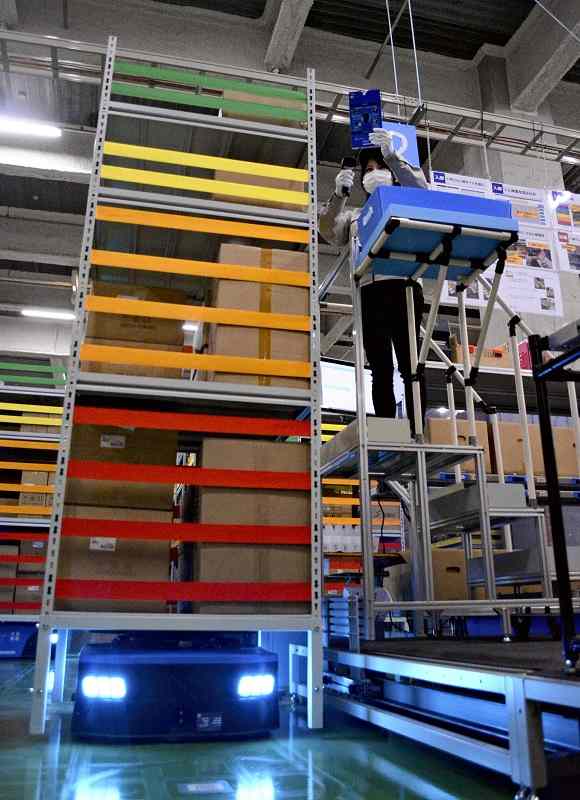 10:11 JST, August 9, 2021
Logistics might not be at the forefront of the public's thoughts, but it supports people's daily life: getting parcels from warehouses to homes, food from farms to supermarkets, supplies from factories to companies. These complex networks, however, are in need of reform as the industry faces labor shortages and other challenges.
This is the first installment in a series on the logistics industry.
Influx of money
"Land prices have risen threefold to fourfold, reaching a silly level," said Miki Yamada, president of Prologis Japan, a major developer of logistics facilities.
According to Jones Lang LaSalle K.K. (JLL), a real estate service company, trading prices per 3.3 square meters of land plots in one area of Chiba Prefecture have surged from about ¥400,000 in 2006 to about ¥1.3 million now.
Because of the explosion of online shopping, demand for commodity distribution bases has skyrocketed. But the amount of land suitable for this purpose is limited, creating competition and pushing up prices.
Ideally, logistical bases should be located in places with convenient traffic access, such as near expressway interchanges or along major roads. It's also important to be close to big cities, where lots of consumers live, and residential areas, from which workers are supplied.
Those who buy and develop land are not limited to transportation companies and warehouse firms. Companies in various business sectors — real estate, trading firms, life insurance companies and railway companies among others — participate in the race.
Construction times for logistical bases are shorter than those for offices, residential houses and commercial facilities. Thus it is easier to recover invested money by renting or selling the bases to real estate investment companies.
Surplus money created by prolonged easy monetary policies continues to flow into the market.
The number of companies operating rental logistical bases in Japan have increased from a few in the early 2000s to more than 20 now. So the competition for large-scale facilities accommodating two or more distribution bases is much fiercer.
Manabu Taniguchi, chief analyst of JLL, said, "Large land plots, such as those measuring 33,000 square meters, are sometimes priced at more than double, compared with prices of nearby small land plots."
The situation is also affected by the revised Law on Advancement of Integration and Streamlining of Distribution Business. The law, enacted in 2016, has encouraged the consolidation of dispersed warehouses and distribution bases by giving preferential treatments on corporate taxes and fixed property taxes for enterprises involving two or more companies.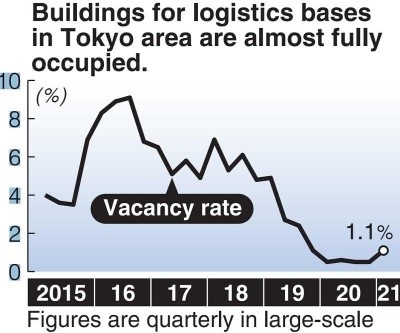 REIT funds
An unfortunate outcome imposed on us by the novel coronavirus crisis is the widespread reduction of human-to-human contact.
This has dramatically changed business circumstances of the real estate industry, in which hotels and office buildings used to be popular investment targets. The change has affected financial products.
Last year, the Tokyo Stock Exchange created a new index of real estate investment trust (REIT) funds for a specific purpose for the first time in 10 years.
The new index comprises financial products called logistics REIT. The index of prices has increased more than 20% since December last year.
With logistics REIT funds, operating companies buy logistics bases, which were developed and improved by real estate companies, with money collected from investors. The REIT operating companies distribute part of the rents received to investors as dividends.
If REIT funds are listed on stock exchanges, they can be traded in the same manner as company stocks.
Vacancy rates of buildings, which are now remarkably high in commercial facilities and office buildings, are extremely low in logistics bases in the Tokyo metropolitan area.
According to a survey by CBRE K.K., a real estate service company, the rate in Tokyo area is about 1%, meaning that buildings for logistical base buildings have been almost fully occupied.
It is not rare that the tenant space in new logistical base buildings is fully booked even before construction starts.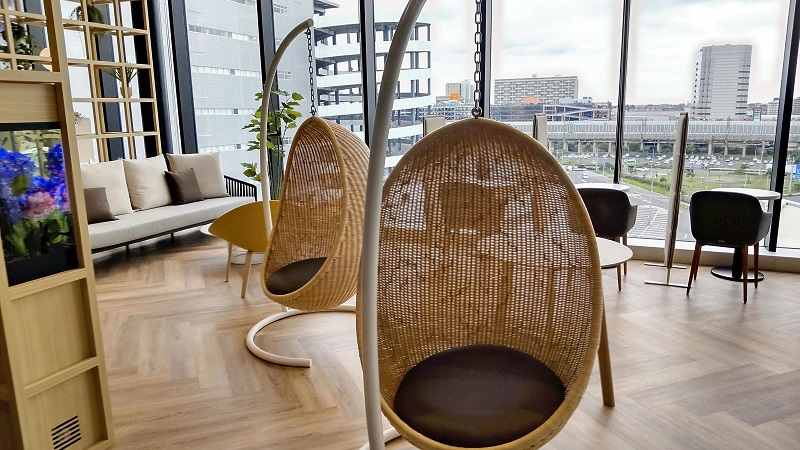 Increasingly high-tech
The equipment fixtures of these logistical bases have also drastically changed, becoming rapidly more high-tech.
One example of this can be found at SBS Toshiba Logistics Corp.'s distribution warehouse in Kashiwa, Chiba Prefecture. Inside, flat-shaped robots slide below huge shelves, jack up each of the shelves and move around freely. Workers fetch ordered goods from the shelves carried by the robots, and skillfully put them into cardboard boxes.
The system is based on a reversal idea. Workers do not walk toward shelves, and instead shelves are brought to the workers. The number of goods handled by the same number of workers per day has increased threefold
Despite the large number, the system stays within the industry's criteria that sorting mistakes occur 30 times or less per 1 million operations.
In this system, humans do not need to memorize what kinds of goods are in which place.
Exit from annoying image
Trucks frequently come and go at logistical bases. There have been a sizable number of cases in which local residents oppose construction of these bases for such reasons as noise and safety concerns.
But recently, an increasing number of people have come to regard logistical bases as life-supporting infrastructure due to the popularization of online shopping.
The recognition has been changing, and thus, logistical bases are no longer annoying facilities for nearby local residents.
In Nagareyama, Chiba Prefecture, a company and the city government joined hands to carry out a project to revitalize the city with a distribution center as the core.
The new facility operated by GLP Japan Inc., based in Minato Ward, Tokyo, covers about 420,000 square meters, which is nine times larger than the Tokyo Dome. The acreage of the precincts is one of the largest in Japan.
The city government expects that the facility will provide jobs for 5,000 people. It also has a cafe and a day-care center for children to be used by local residents.
Yoshiyuki Chosa, president of the company, said, "We want to root the facility in the local community and spotlight it as local residents' potential workplaces."
Another new facility of this kind that Mitsui Fudosan Co. developed in Funabashi, Chiba Prefecture, has unique features. It includes a lounge lined with chairs evoking images of tropical resorts, dressing tables with electrical outlets in the women's rest rooms and hammocks on an outdoor terrace.
The features are eye-catching because they are far from what is typical in this kind of facility, which used to be seen as hard, dusty and dangerous.
In Mitsui Fudosan's logistical bases, women account for about 60% of the workers. Takayuki Miki, chief operating officer of logistics properties division of Mitsui Fudosan, said, "Usually, it is difficult to attract workers, but we are not worried at all in Funabashi."
Many municipal governments in provincial regions are struggling to create jobs. Logistical bases may be a new kind of foothold for revitalizing local economies.