Public fears tipped balance over decision to ban spectators at Tokyo Games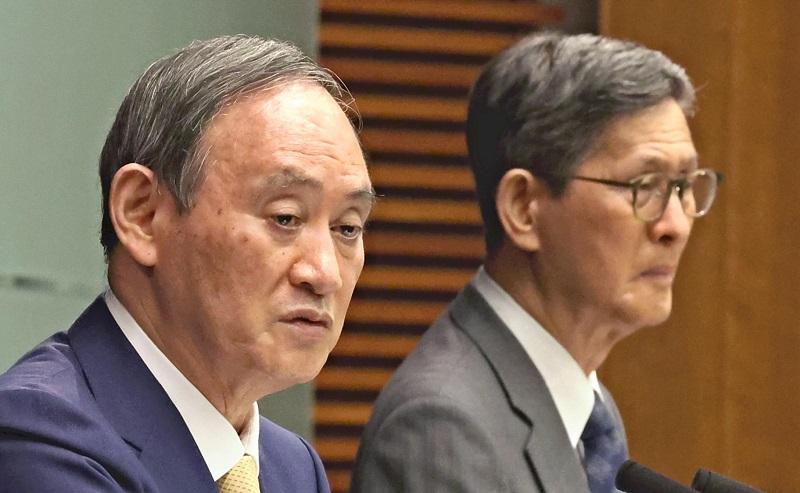 16:02 JST, July 9, 2021
After intensive discussions with the Tokyo metropolitan government and the Tokyo Games organizing committee, the central government has decided to prioritize public concerns over the coronavirus pandemic and host Olympic events without spectators in the capital and its three neighboring prefectures.
"The Games will be held in an unprecedented situation, amid a state of emergency," Prime Minister Yoshihide Suga said Thursday evening at a press conference at the Prime Minister's Office.
Suga said he wanted to "show the world that we can overcome this difficulty through the efforts and wisdom of the people." However, the situation is far from what he had initially been aiming for: holding the event in its "perfect form."
Suga, Health, Labor and Welfare Minister Norihisa Tamura and Yasutoshi Nishimura, minister in charge of economic revitalization among others, met at the Prime Minister's Office on Wednesday to discuss the emergency-level coronavirus measures that are currently in place for Tokyo and other areas.
In Tokyo, the number of new daily infections is on the rise and is estimated to reach 1,000 soon, according to some calculations. Tamura and Nishimura insisted that an emergency declaration was needed. The discussion lasted an hour, and Suga, who listened closely to their opinions, decided to declare another state of emergency, which he reportedly said would be "the last one."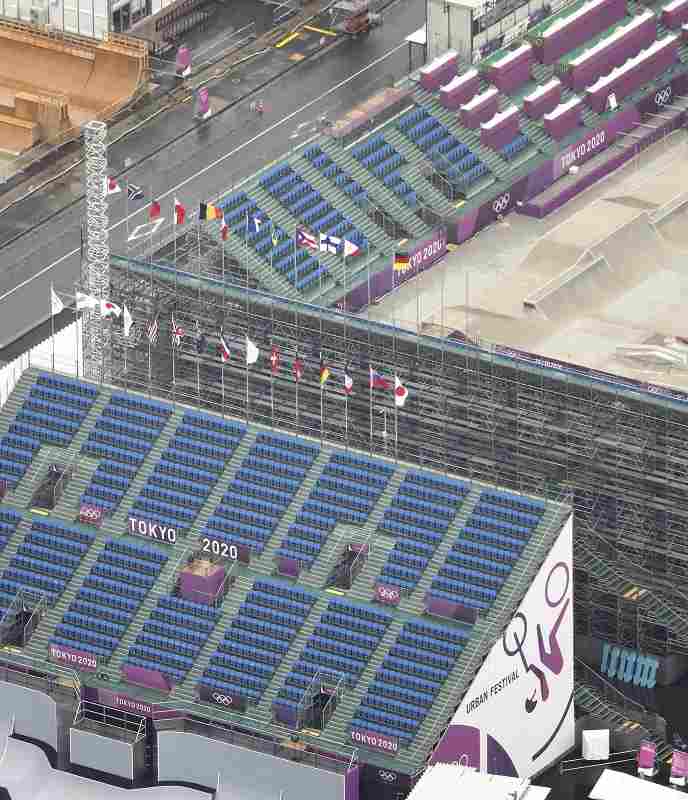 According to Tokyo metropolitan government officials, Tokyo Gov. Yuriko Koike had also been considering the possibility of holding the Games without spectators since early March, when the second state of emergency was extended. She had been working behind the scenes with the government and others so that they could switch to holding events without spectators if a state of emergency was in place during the Games.
However, up to 5,000 spectators are permitted at large-scale events during a state of emergency under existing regulations. According to some studies, the risk of infection is "close to zero" if spectators sit apart.
As a result, the Tokyo Organizing Committee of the Olympic and Paralympic Games, among others, had been trying to find a way up to the last minute to permit spectators at some of the events to be held in Tokyo, Chiba, Kanagawa and Saitama prefectures.
Tokyo Organizing Committee President Seiko Hashimoto told Koike on Wednesday that the committee "wants to permit up to 5,000 spectators." Even on Thursday, the organizing committee and the four governors were making adjustments to their plans.
Ultimately, concern over the increase in the number of people moving around was the decisive factor in the decision to bar spectators.
Unlike regular sports events, the Olympics are expected to attract visitors from all over Japan. Of the 42 Games venues, 25 are in Tokyo, including the 68,000-capacity National Stadium. The capital might have hosted up to 220,000 spectators a day, according to the metropolitan government.
If an infection cluster had occurred among spectators, it would have ignited criticism of the Games.
The governors of prefectures neighboring Tokyo said that if events in the capital were held without fans, it would be hard to gain the public's understanding on permitting spectators in their prefectures.
The organizing committee and others will have to hastily adjust staffing arrangements for events, which could cause disruption.
During the Olympics, up to 18,000 security guards will work at event sites each day. Thursday's decision is expected to greatly reduce their workload, including such procedures as baggage inspections. However, a major security company said, "Nothing has been decided yet."
Personnel that had been responsible for security and infection control can be reassigned to understaffed positions, such as officials who attend to overseas athletes when they arrive in Japan.
"It would be a little easier if personnel who were supposed to handle spectators were instead reassigned to sections in need of staff. But, it won't be easy to make changes," a senior committee member said.
Add TheJapanNews to your Google News feed.