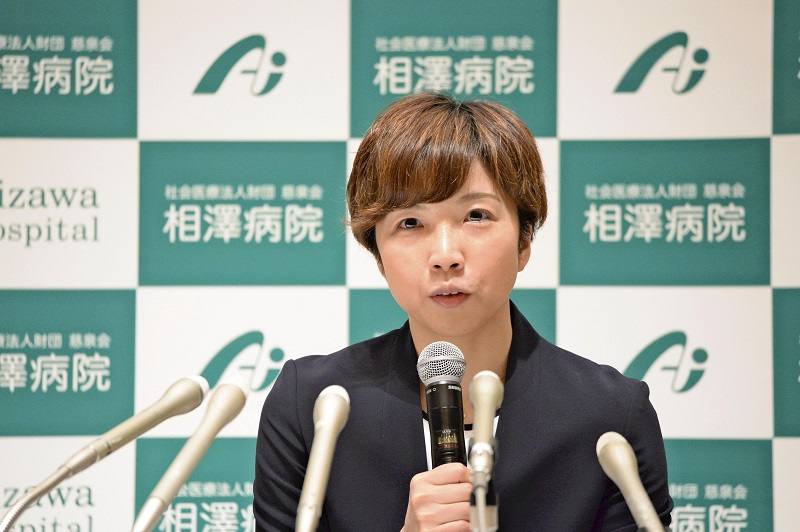 21:01 JST, April 13, 2022
Speed skating star Nao Kodaira, who became Japan's first-ever female gold medalist in the sport with a victory in the 500 meters at the 2018 Pyeongchang Olympics, announced Tuesday she will bring an end to her career in October.
"I've become more convinced that I don't want my life to be only about speed skating," the 35-year-old said at a press conference in Nagano. "I decided to determine the finish line for myself."
Kodaira, a three-time Olympic medalist, said her final race will be the 500 meters at the national single distance championships, to be held in October in Nagano, not far from her hometown of Chino, Nagano Prefecture.
Kodaira started speed skating at age 3 and gained attention when she won the sprint title at the national junior championships in her second year of junior high school and went on to become one of the most dominant athletes of her generation.
She made the first of four Olympic appearances at the 2010 Vancouver Games, where she won a silver medal in the team pursuit. Her two other Olympic medals came in Pyeongchang, where, at age 31, she won the gold medal in the 500 and the silver in the 1,000 while serving as the Japan team captain.
In the 500, Kodaira's victory denied South Korea's Lee Sang-hwa from winning a third consecutive Olympic gold before a home crowd. Kodaira provided an emotional moment praised around the world when she hugged her friend Lee in consolation after the race.
Kodaira suffered a sprained ankle just before the Beijing Olympics in February, and she finished 17th in the 500 and 10th in the 1,000. Looking back on her performance on Tuesday, she said: "I have absolutely no regrets. Many people said that they were encouraged [by me]. Just for that I'm glad I skated."
Kodaira said she first started thinking about retirement last summer.
"I had been thinking for a long time that Beijing would likely be my last Olympics," she said. "I'm not deciding based on the Olympic cycle, it's just a good time to move onto the next stage."
At times during the press conference, Kodaira was at a loss for words and her eyes welled up with tears.
"I wanted my last race to be at home in Shinshu where I grew up," she said, using the familiar name for the area that is now Nagano Prefecture. Showing that she aims for a strong farewell, she added that she had finished a three-hour training session just before the conference.
On post-retirement life, Kodaira said, "There are still many things in the world that I don't know. I want to do things that interest me while meeting many new people."
Praise from friendly rival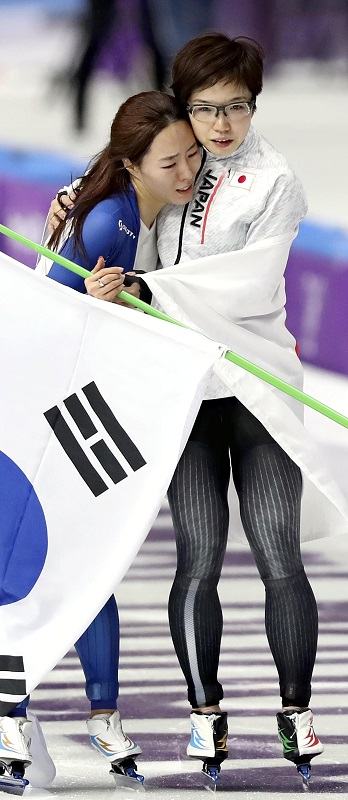 Hearing of Kodaira's announcement, Lee commented that she wanted to give her long-time rival and friend "a big hug," adding that she speculates that it was a difficult decision to retire.
Lee was in Beijing as a TV commentator when Kodaira came up short in her bid for a second straight Olympic gold in the 500.
Lee said she wants to tell Kodaira that she will always be legendary skater.