Religious Group Soka Gakkai Has Strong Influence in Japan's Political Landscape; Group Carries Significant Voter Influence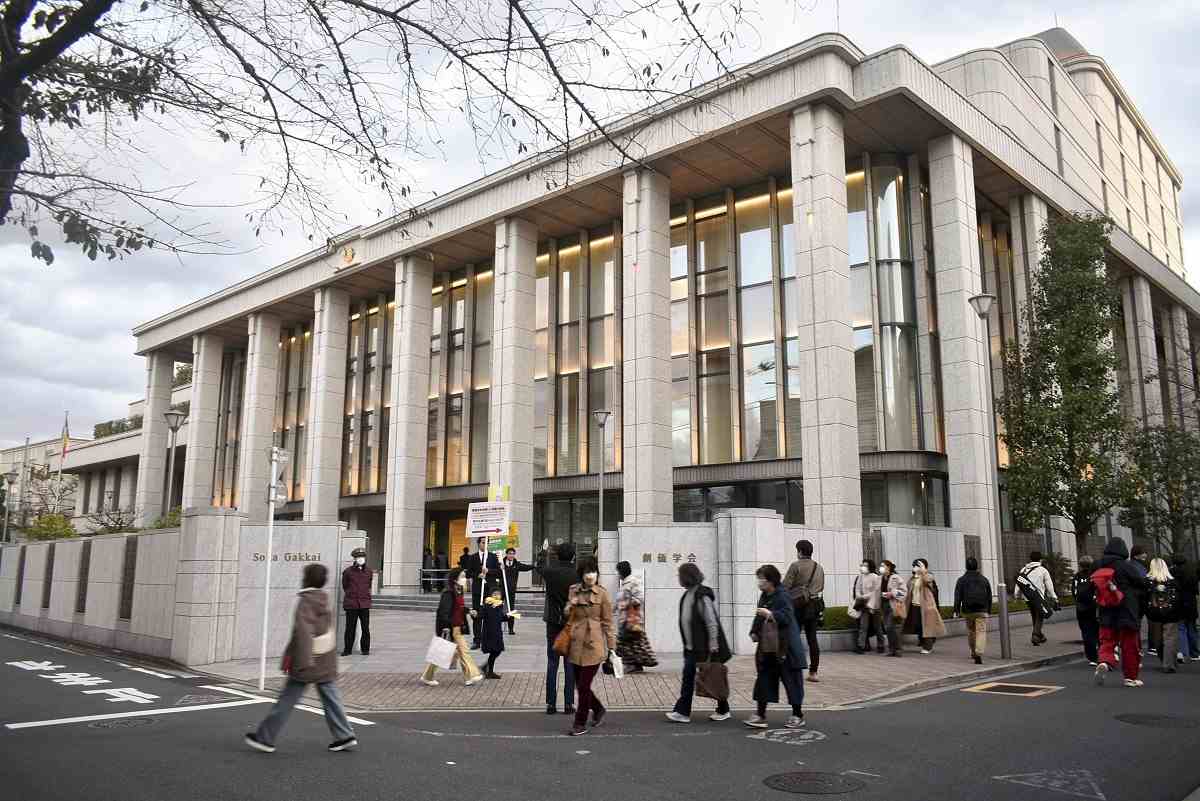 21:00 JST, November 19, 2023
Soka Gakkai is not the only religious organization that has built close relationships with political parties and lawmakers. While religious organizations expect the implementation of policies in line with the philosophies they value, political parties rely on their support in elections.
However, there is no religious group comparable to Soka Gakkai in terms of influence and vote-gathering power. The group says they have a following of 8.27 million households nationwide.
At the Liberal Democratic Party convention in February, nearly 20 religious organizations and their affiliated groups, which are recognized as having friendly relations with the party, were honored along with other industrial organizations. Among the religious groups present were the Shinto Association of Spiritual Leadership, the Japan Buddhist Federation, the Tendaishu, Koyasan Shingon Sect and Rissho Kosei-kai.
The Shinto Association of Spiritual Leadership is an organization affiliated with Jinja Honcho, which is comprised of about 80,000 Shinto shrines across the country. The association is actively making conservative policy requests. In the House of Councillors election under the proportional representation in July 2022, the group mainly supported LDP candidate Eriko Yamatani. She was elected after garnering 170,000 votes.
Kenzo Fujisue, another LDP member who formerly belonged to the now-defunct Democratic Party, also ran for the same election. He was supported by Rissho Kosei-kai, but failed to win a seat after garnering only about 70,000 votes.
"As a party for the people, we're trying to have as many relationships as possible," said an LDP executive. "Individual organizations' political positions are varied, from conservative to liberal.
"Soka Gakkai is the only group that has built a political party [as powerful as] Komeito, which has an extensive network of Diet and local assembly members." Komeito is the LDP's junior coalition partner.
The relationship between religion and politics became a focal point following the fatal shooting of former Prime Minister Shinzo Abe in July last year. The incident drew public attention to the relationship between the LDP and the Unification Church, formally known as the Family Federation for World Peace and Unification.
The religious group succeeded in solidifying ties with LDP members through providing assistance in election campaigns, such as dispatching its followers to act as election campaign staff. In exchange, the Unification Church asked LDP members to attend events linked to the group and its affiliated organizations, and sent requests for congratulatory telegrams.
In the face of criticism of such ties, the LDP announced that it would sever ties with organizations that are considered socially problematic.
---
---
---
Add TheJapanNews to your Google News feed.