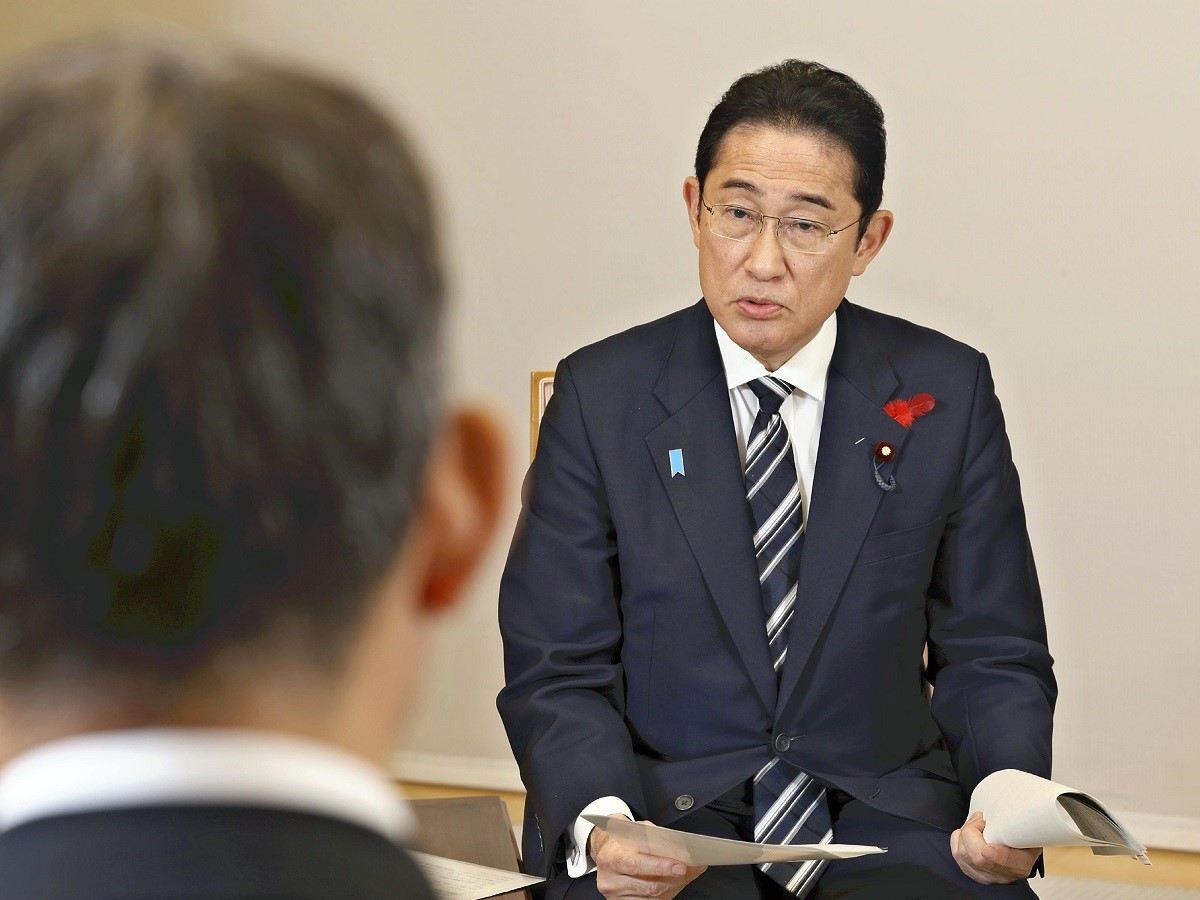 15:51 JST, October 3, 2023
Prime Minister Fumio Kishida expressed his commitment to prioritize his new economic stimulus package over consideration of the political situation, in an exclusive interview with The Yomiuri Shimbun on Monday.
His remark in the interview that he aimed to pass a fiscal 2023 supplementary budget during an extraordinary Diet session later this month reflects his passion to swiftly implement economic measures in the midst of high prices.
The timing of a dissolution of the House of Representatives therefore is not expected to be immediately after the Diet convenes on Oct. 20, but rather after a supplementary budget is passed.
Economic policy first
"Economic measures are extremely important at this time," Kishida told The Yomiuri Shimbun, emphasizing his intention to pass a bill within an extraordinary session.
The economic stimulus plan, which focuses on addressing high prices and encouraging wage hikes, is expected to be finalized by the end of October. After measures are decided by the Cabinet, it usually takes about three weeks to compile a supplementary budget to finance them, and so a budget draft is expected to be submitted to the Diet around mid-November. The bill will then be discussed in both chambers of the Diet. Considering these procedures, a bill is likely to be enacted in late November at the earliest.
A senior Liberal Democratic Party official said about Kishida's remark: "The prime minister is very passionate about implementing the new economic measures. He probably wants to focus on realizing them at the moment, rather than concerning himself about the political situation."
In fact, Kishida said in Monday's interview: "I'm not thinking of dissolution right now, even if someone asks me if there is any good cause to do so.
"I will devote myself to tackling issues that cannot be postponed. That's how it can be summed up."
When to dissolve lower house?
A former Cabinet member from the LDP argued that if a budget bill is passed after stiff resistance from opposition parties, a tense situation can be expected regarding dissolution within this year.
Constitutional Democratic Party of Japan President Kenta Izumi told reporters Monday in Tokushima Prefecture, "November is the most probable time for the dissolution, but we don't know what will happen because the prime minister goes back and forth in his remarks about the dissolution."
It is still unclear if Kishida would be able to create an environment conducive to a dissolution even after passing a budget.
If a general election is held in December, the schedule will be tight as the fiscal 2024 budget needs to be formulated in that month. A special summit between Japan and the Association of Southeast Asian Nations is also scheduled in Tokyo in mid-December.
There is another concern that the 11 ministers who newly joined the Cabinet after September's reshuffle will be intensely scrutinized by opposition parties and may be embroiled in new scandals and gaffes, causing a decline in support for the Cabinet.
[kishida 1003]
---
Add TheJapanNews to your Google News feed.