Release of Treated Water from Fukushima Nuclear Plant to Begin Thursday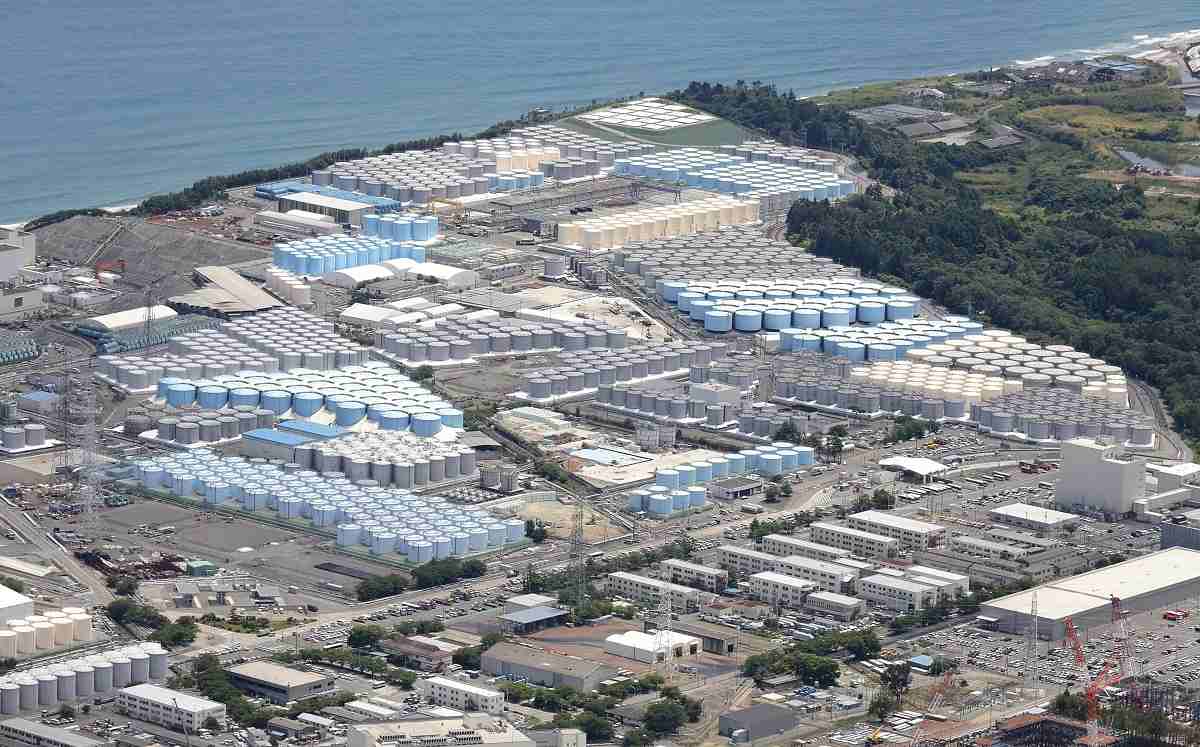 18:06 JST, August 22, 2023
Treated water from Tokyo Electric Power Company Holdings, Inc.'s Fukushima No. 1 nuclear power plant will be released into the ocean beginning Thursday, the government decided at a meeting of relevant Cabinet ministers.
The release is likely to last decades, and the government is determined to show it can ensure safety and prevent reputational damage through monitoring and other means.
At the ministers meeting on Tuesday, Prime Minister Fumio Kishida said, "We confirmed that we will put in place all measures available at the current time to ensure safety, counter false rumors and help locals keep their jobs."
He then said, "Weather and oceanic conditions permitting, we expect [the release will start] Aug. 24."
He also stressed that "The government will take responsibility for necessary measures until the release of the treated water ends, even if it takes many decades, so as to counter false rumors and ease locals' anxieties about whether they will be able to continue their current jobs."
The meeting was also attended by Chief Cabinet Secretary Hirokazu Matsuno; Economy, Trade and Industry Minister Yasutoshi Nishimura; Foreign Minister Yoshimasa Hayashi; and Agriculture, Forestry and Fisheries Minister Tetsuro Nomura.
Kishida likely chose an August date to avoid starting the release during the season for offshore dragnet fishing, which will resume off Fukushima Prefecture from Sept. 1.
The government aims to demonstrate the safety of the water release by making public monitoring data for ocean water before the fishing operations resume.
However, the government has also set aside an ¥80 billion fund to deal with any damage from misinformation. The fund will be used to purchase fish in case they do not sell, develop sales channels such as online, and support energy conservation on fishing vessels.
Kishida met Monday with Masanobu Sakamoto, head of the National Federation of Fisheries Cooperative Associations (Zengyoren), and made it clear that the government intended to take budgetary measures separate from the fisheries-related budget.
At the meeting of relevant Cabinet ministers, Kishida also said: "It is important to continue communication with the fisheries industry. I would like to see a follow-up meeting with the parties involved, and have the relevant ministries closely support the industry."
With a specific release date set, the focus will now turn to China. Since July, China has inspected Japanese marine products for radiation, and suggested that this is a countermeasure for the planned release. Once the release begins, China may further tighten import restrictions. Tokyo intends to continue to demand that Beijing respond based on scientific evidence.
---
Add TheJapanNews to your Google News feed.