Readiness to Fight Needed to Prevent Taiwan Crisis: LDP Aso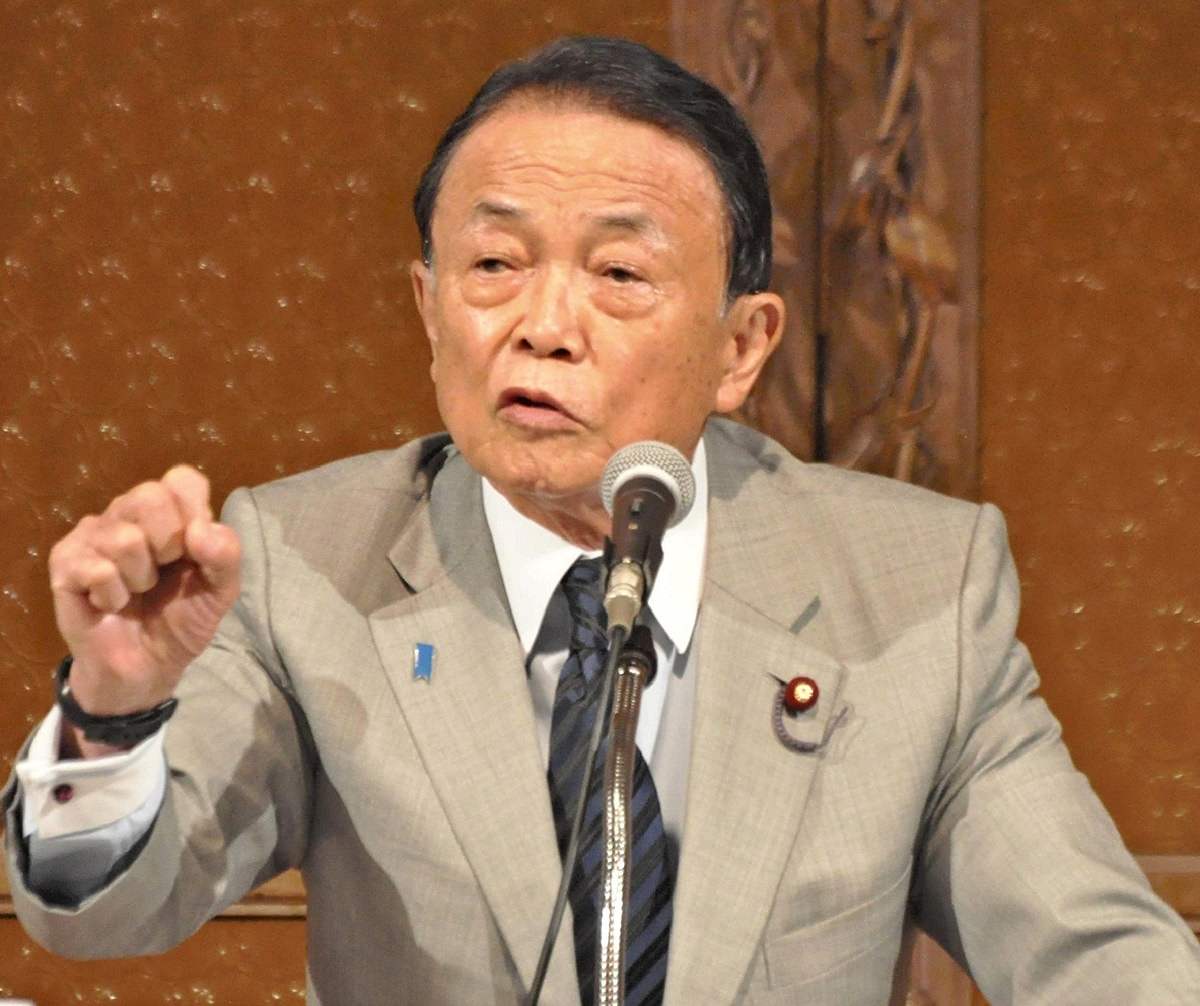 17:23 JST, August 8, 2023
TOKYO (Jiji Press) — Taro Aso, vice president of the ruling Liberal Democratic Party, on Tuesday stressed the importance of showing a readiness to fight in order to prevent a war in the Taiwan Strait, where Chinese military pressure is increasing.
In a speech in Taipei, Aso said: "Japan, Taiwan, the United States and other like-minded partners are being urged to be ready to have strong deterrence work. That's a readiness to fight."
The security environment surrounding Japan and Taiwan "is changing certainly, from peacetime to emergency, though little by little," Aso cautioned. "The most important thing right now is to prevent a war from happening in this region, including the Taiwan Strait," he also said.
For getting deterrence to work, the "will to use it when it is urgently needed" is important in addition to "capability," Aso pointed out.
Japan's revised three key security-related documents are the country's "answer to a slew of ongoing security issues," he said, adding that strengthening defense capabilities "can be powerful deterrence against war," he said. The three security documents were amended late last year.
Aso welcomed Taiwan's application to join the Trans-Pacific Partnership free trade agreement.
"It is extremely important for Taiwan and Japan to work together in the field of economic security," he said of supply chain cooperation with Taiwan, home to many cutting-edge semiconductor plants.
---
Add TheJapanNews to your Google News feed.