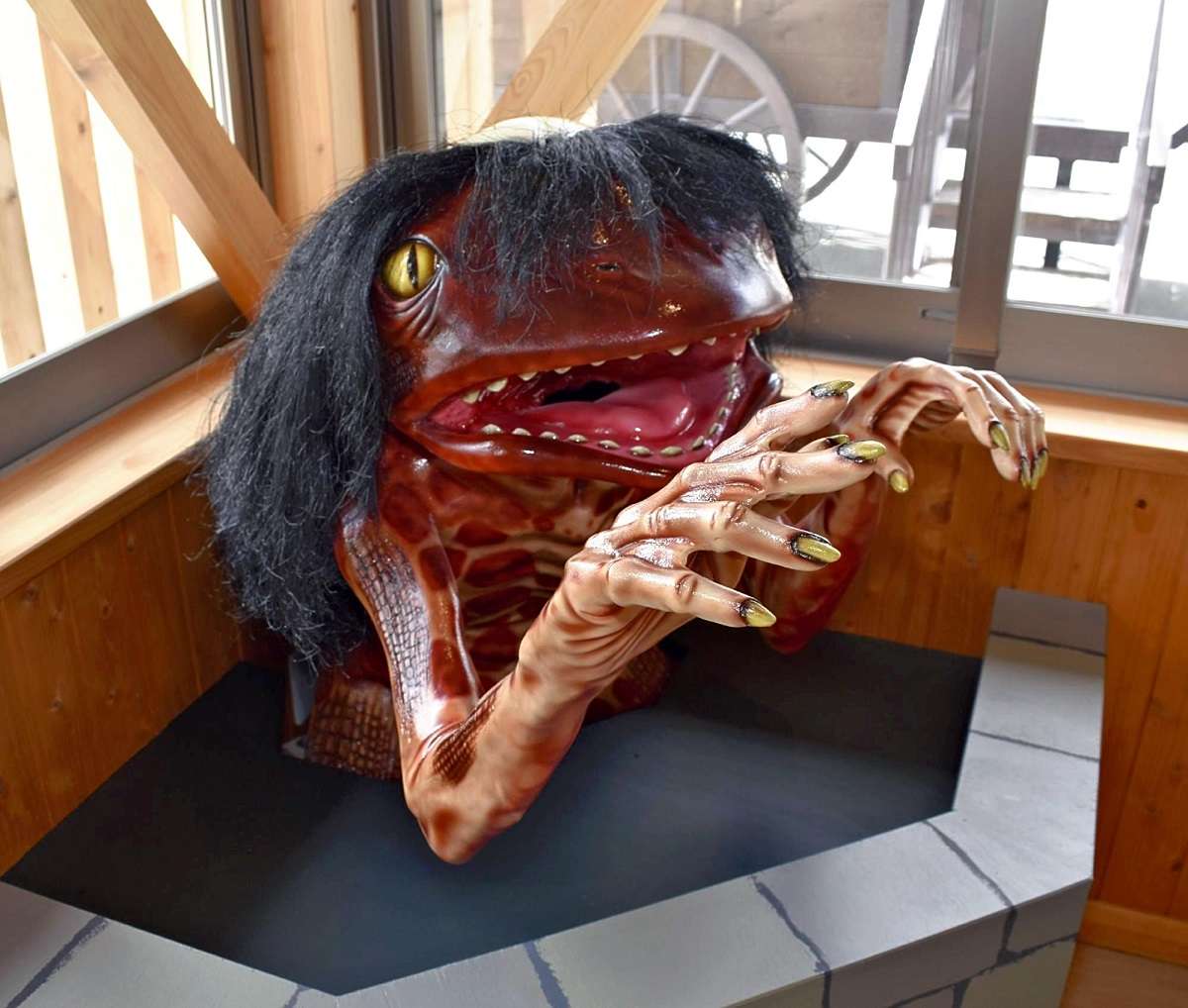 11:40 JST, September 16, 2023
FUKUSAKI, Hyogo — A popular statue of a mythical water-dwelling creature in a pond in a park in Fukusaki, Hyogo Prefecture, has been retired after 10 years. The kappa would rise out of the water, both attracting and scaring visitors, before sinking again into the depths.
Fukusaki promotes itself using yokai ghosts and demons. The town installed the statue, named Gajiro, in a pond in Tsujikawayama Park in 2014. The creature was designed by a town official.
Air was blown into the statue, making it rise out of the water. It constantly rose out of and sank back into the pond two to four times an hour during the day.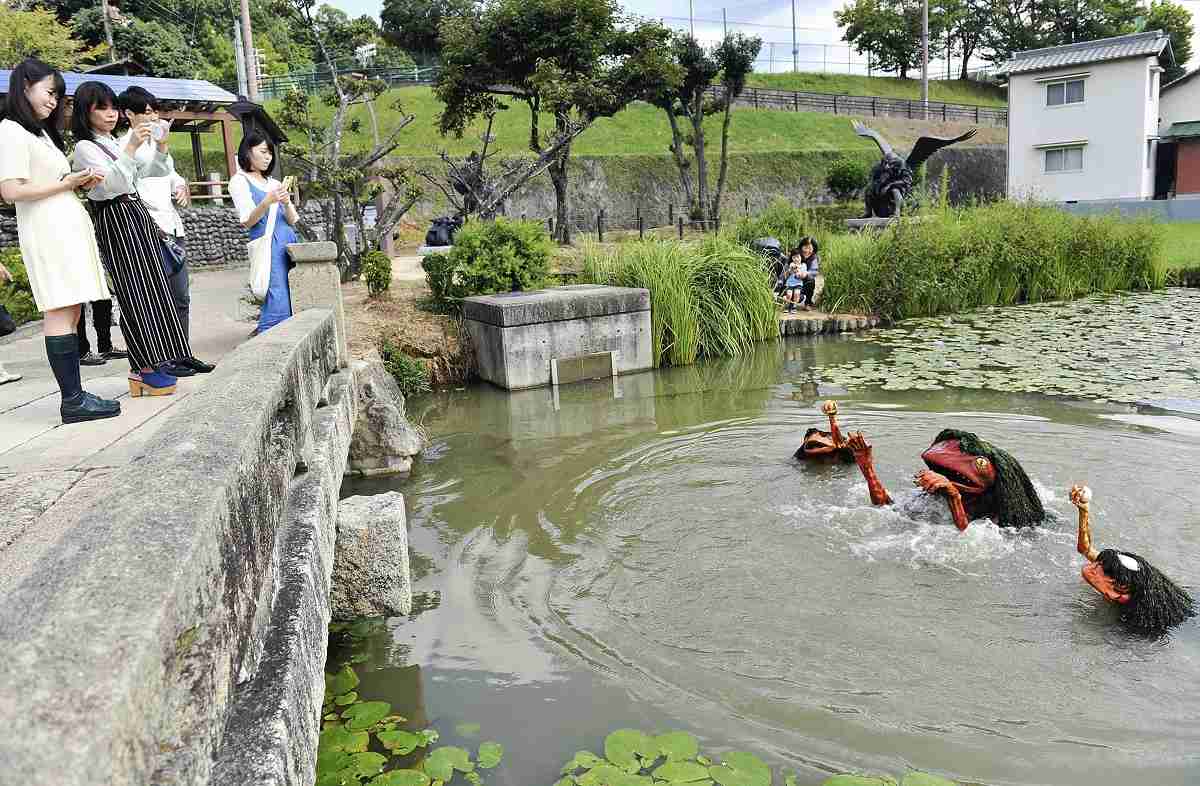 The statue was so realistic that upon seeing it, many children would scream, which caught the attention of people inside and outside the town. However, it suffered from wear and tear, and by March could no longer be set in water.
Another Gajiro statue has been installed in the pond, officially taking over the role of the first one. The second Gajiro had already been used as a substitute for the first one when it was removed for repair and maintenance.
The original Gajiro was relocated to the Tsujikawa tourism and cultural exchange center located near the park. Legend has it that a kappa loses its strength on land, but the statue continues to attract visitors.
Add TheJapanNews to your Google News feed.