Tokyo Games spectator issue still unresolved half a month before opening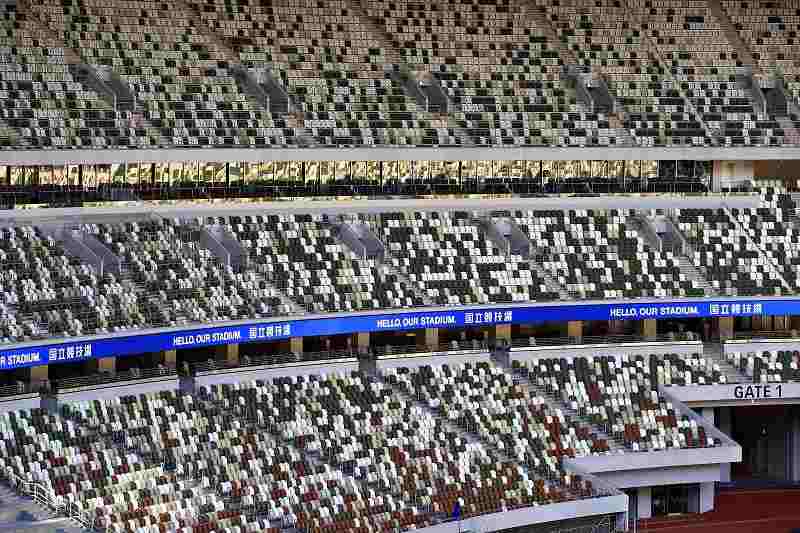 15:12 JST, July 8, 2021
With only two weeks left to go until the start of the Tokyo Olympic and Paralympic Games, the Games' organizing committee finds itself in the extraordinary position of being unable to make a decision on what to do about tickets to events. As Tokyo heads into another state of emergency rather than ending the emergency-level priority measures in the capital on July 11 as scheduled, the upper limit on spectators formerly decided in June is now looking increasingly up in the air.
The Tokyo Organizing Committee of the Olympic and Paralympic Games had initially considered April to be the cutoff for carrying out ticketing-related operations according to the original plan. But as a result of the ever-evolving coronavirus pandemic, it was not until June 21 that five-party talks decided that the permissible number of spectators would be "10,000 people or 50% of venue capacity, whichever is less." The eleventh-hour nature of the decision precluded implementation of the official ticket resale system, which would have let ticket holders sell their tickets at an authorized fixed price.
Committee Director General Toshiro Muto had previously indicated that under the 10,000-spectator cap, ticket revenue was likely to be less than half of the nearly ¥90 billion originally forecasted for the Games. With official resale channels off the table, further revenue loss is inevitable as due to ticket holders refunds that were not part of the original calculus.
The lingering issue of what to do about spectators — including the option of holding the Games without spectators at all — is on the docket for another upcoming five-way meeting between the organizing committee, Japan's government, the International Olympic Committee and other concerned parties.
A central question for the five-way meeting will be whether to treat the spectator issue in venues in Tokyo differently from venues in regions excluded from a state of emergency.
A decision at the meeting to bar spectators, in principle, would not only deal a further blow to the Games' finances, but would also dash plans to share the world's top sporting event with our children. All the preparations made by volunteers who were to guide spectators at the venues will have been for nothing, as will the no longer needed spectator guidelines and transportation plan between stations and venues.
Add TheJapanNews to your Google News feed.