Pandemic disrupts classification process for Tokyo Paralympics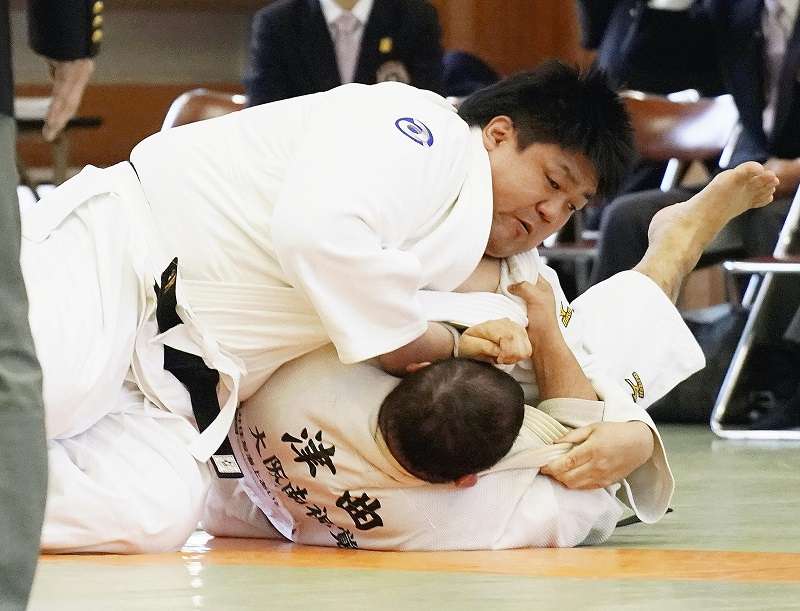 10:55 JST, June 26, 2021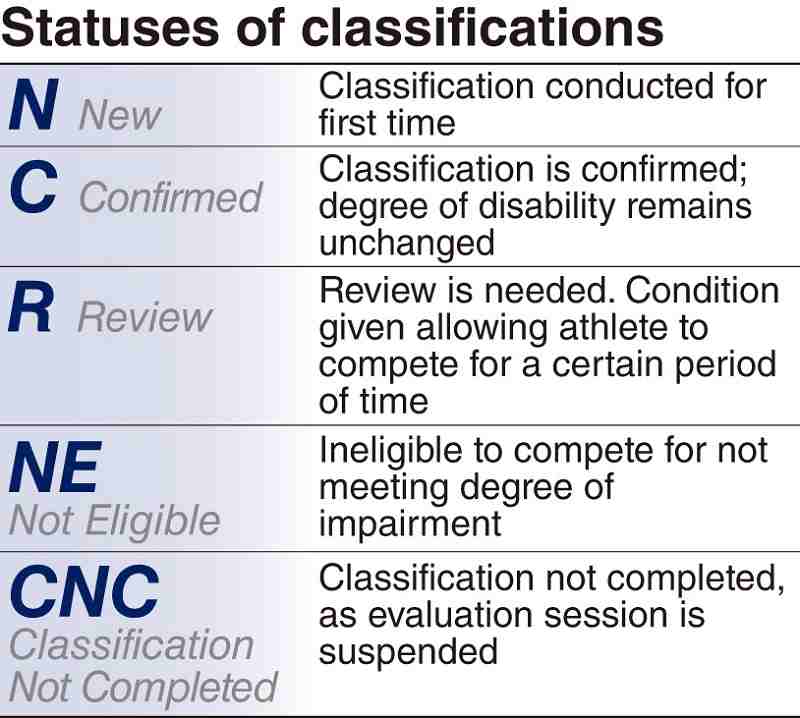 With the opening of the Tokyo Paralympics just two months away, obtaining the official classification that athletes need to participate in the Games has become problematic or impossible for some, because the coronavirus crisis has caused so many cancellations of international events.
Para-athletes compete within classifications that are based on the type and degree of their impairments. The purpose of the system is to maintain fairness in para-sport competitions. In principle, international classifiers, such as doctors who have received training, evaluate athletes at international events. As an adjustment in light of the pandemic, classification events are expected to be held for some sports in Tokyo shortly before the Paralympic Games, which are scheduled to start on Aug. 24. However, trying to get a classification at this late stage could result in designating athletes ineligible to compete at the last minute.
"With less than three months to go before the start of the Games, it was tough not being able to fully practice for two weeks," said Kento Masaki, a 33-year-old visually impaired judoka. He participated in an international tournament in Azerbaijan in late May, and after returning to Japan, he was required to quarantine for two weeks.
Masaki traveled to Azerbaijan to obtain a classification. In 2020, he was provisionally selected to compete in the Tokyo Paralympics, but his classification was given the status of "R," which means a review is needed.
Although this allowed him to compete until the end of 2020, he needed to undergo the classification process again, because the Tokyo Games were postponed for a year. Masaki then managed to have his classification confirmed at the Azerbaijan event.
"I was relieved, but I'm also feeling agitated because my training has been disrupted," he said.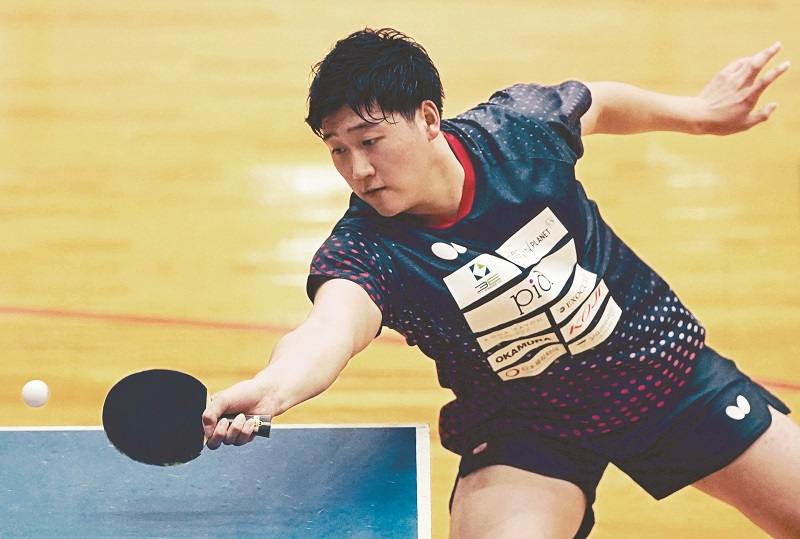 No choice but giving up
Takashi Asano, 19, who has provisionally secured a Paralympic slot for the table tennis event in the intellectual impairments division, participated in a class evaluation session held in Slovenia in early June and qualified for the Tokyo Games.
Some other athletes have no choice now but to give up, as they could not complete their classification in time.
Para-swimmer Anku Matsuda, 19, has made remarkable achievements rapidly since 2019, and surpassed the benchmark time to compete in the Paralympics at a national event in May this year. However, athletes with intellectual disabilities, whose classification has the status of "N," meaning they are going through the classification process for the first time, are required to take the evaluation twice at an interval of more than six months. Matsuda gave up on the Tokyo Paralympics, as he cannot meet this classification requirement.
"As he is a highly competitive swimmer, it's regrettable and disappointing," Takumi Uegaki, the coach of Japan's national para-swimming team, said of Matsuda shortly after the national event in May. "We felt the impact of the coronavirus crisis, which caused the cancellations of classifications."
Last-minute measure
In reponse to disruptions caused by the pandemic, the International Paralympic Committee has announced that classification events will be conducted for 10 of the 22 para-sports, such as swimming and athletics, in Tokyo just ahead of the Paralympic Games.
In 2014, the IPC decided not to hold the classifications in host cities, in principle, as that would place a heavy burden on athletes whose classification might change or who might become unable to participate in the Games at the last minute. However, the IPC has since changed this policy, deciding that it has more advantages than disadvantages.
In para-athletics, classifications have yet to be obtained by wheelchair athlete Tomoya Ito, 57, and visually impaired athlete Mana Sasaki, 23.
In March, Sasaki was labeled as "NE," which means an athlete is ineligible to compete due to not complying with minimum impairment criteria. She is looking for a classification opportunity to be evaluated again.
In goalball, Norika Hagiwara, 20, who has been provisionally selected for the national team, failed to qualify for the Paralympics in an evaluation event held in March for reasons related to cataracts. She is seeking to be evaluated again after stabilizing her condition with surgery. However, goalball is not included in the 10 sports for which classification events will be held in Tokyo.
The Japan Goalball Association is currently selecting another player in case Hagiwara finds no classification opportunities.
"If we don't have classification opportunities, we have to replace the player. It's hard to accept, but it can't be helped," Kyoichi Ichikawa, the team's general manager, said at a press conference in April.
Tadashi Watari, an associate professor of sports sociology at Juntendo University, said: "Conducting classifications is necessary to ensure the fairness of the competition, as the Paralympics have been postponed for a year. However, considering the burden on athletes, a more systematic method should have been considered."
Add TheJapanNews to your Google News feed.