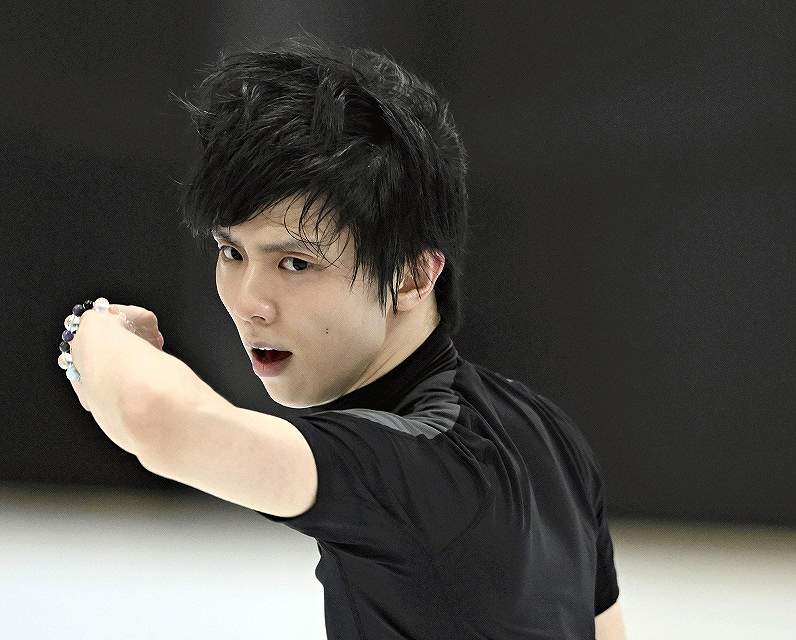 16:16 JST, August 11, 2022
Figure skating star Yuzuru Hanyu expressed his eagerness to continue to pursue the improvement of his techniques, calling the quadruple axel his "driving force."
Hanyu, 27, spoke with The Yomiuri Shimbun after his first public practice session as a professional skater in Sendai on Wednesday. During the interview, Hanyu talked about the quad axel that he aims to land as a pro after having fallen on his unprecedented attempt at it in competition at the Beijing Olympics.
"It proves that I'm an athlete, and it's my driving force," Hanyu said of the quad axel. "When I practice a challenging jump, I experience despair when I can't make it. But that always makes me think about how to take on the challenge and overcome it."
Hanyu is determined to live up to his motto that "skating is a fusion of technique and art," which he had maintained as a competitive skater.
"I have to shift my performance into a higher gear," he said.
In that regard, jumps are essential for Hanyu's vision of an ideal professional skater.
"I want to seek higher techniques, such as incorporating a quad axel and a triple axel in the latter half of my performance," Hanyu said. "I will pursue my 'perfect package.'"
Hanyu has increased the number of times that he practices programs all the way through in an attempt to build up his physical strength.
"Training this hard would be unthinkable for competitive skating, but I feel that I'm getting better," he said.
His evolution as a pro skater is likely to be showcased during an ice show, which is planned to be held this year.
"I was always busy with competitions for a long time, but now I want to surpass everyone's expectations, and that is more difficult to do," he said.
When handed a shikishi paper board to autograph, Hanyu immediately wrote a message on it that might also have been meant to inspire himself, "Keep going!"
Add TheJapanNews to your Google News feed.