Imperial Couple, Princess Aiko Greet Sacred Horse; "Moto-Isamu" to Be Dedicated to Ise Grand Shrines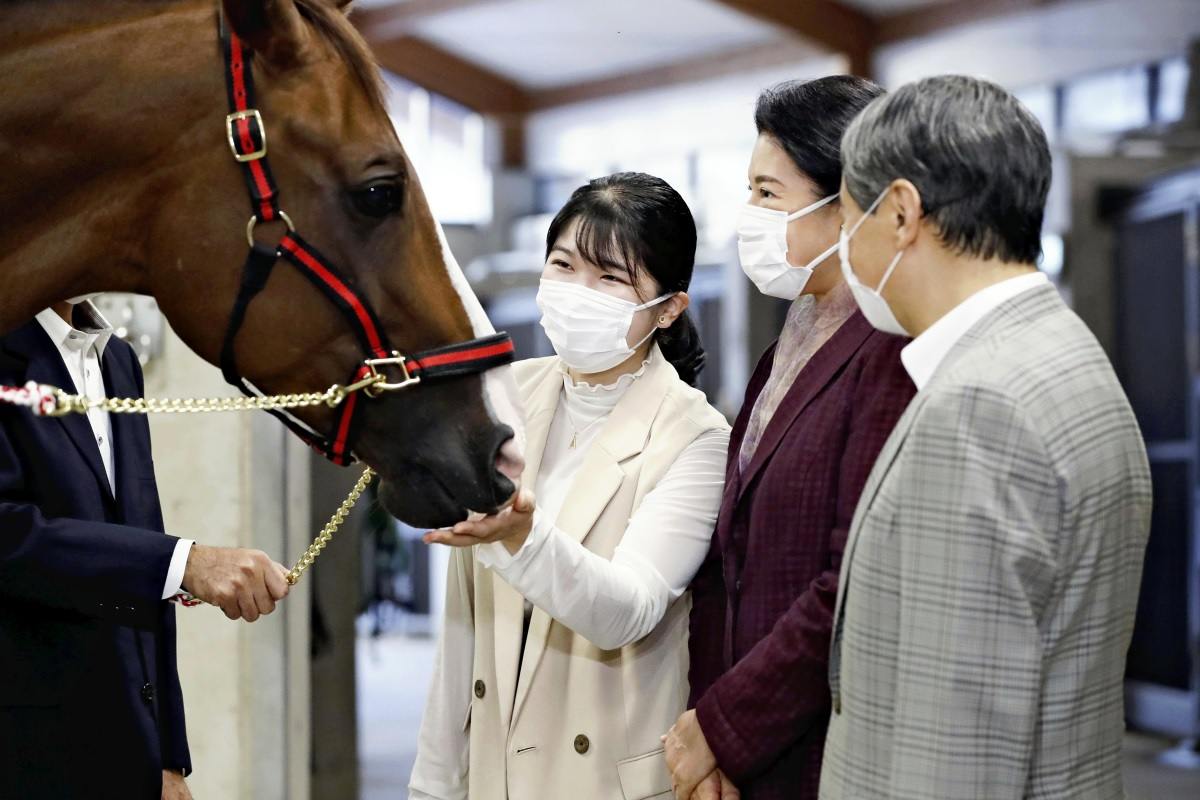 13:31 JST, October 13, 2023
The Emperor and Empress and their daughter Princess Aiko visited the Imperial Palace's stables on Thursday to greet a sacred horse that will be dedicated to the Ise Grand Shrines in Mie Prefecture.
Named "Moto-Isamu," the 8-year-old chestnut horse was born in the Imperial Household Agency's Imperial Stock Farm in Tochigi Prefecture. Officials decided to send the gelding to the shrine in the city of Ise, following the death of another horse that had been dedicated there.
The Imperial couple and the princess were seen feeding carrots to the horse, stroking its muzzle and cheering it on.
Add TheJapanNews to your Google News feed.