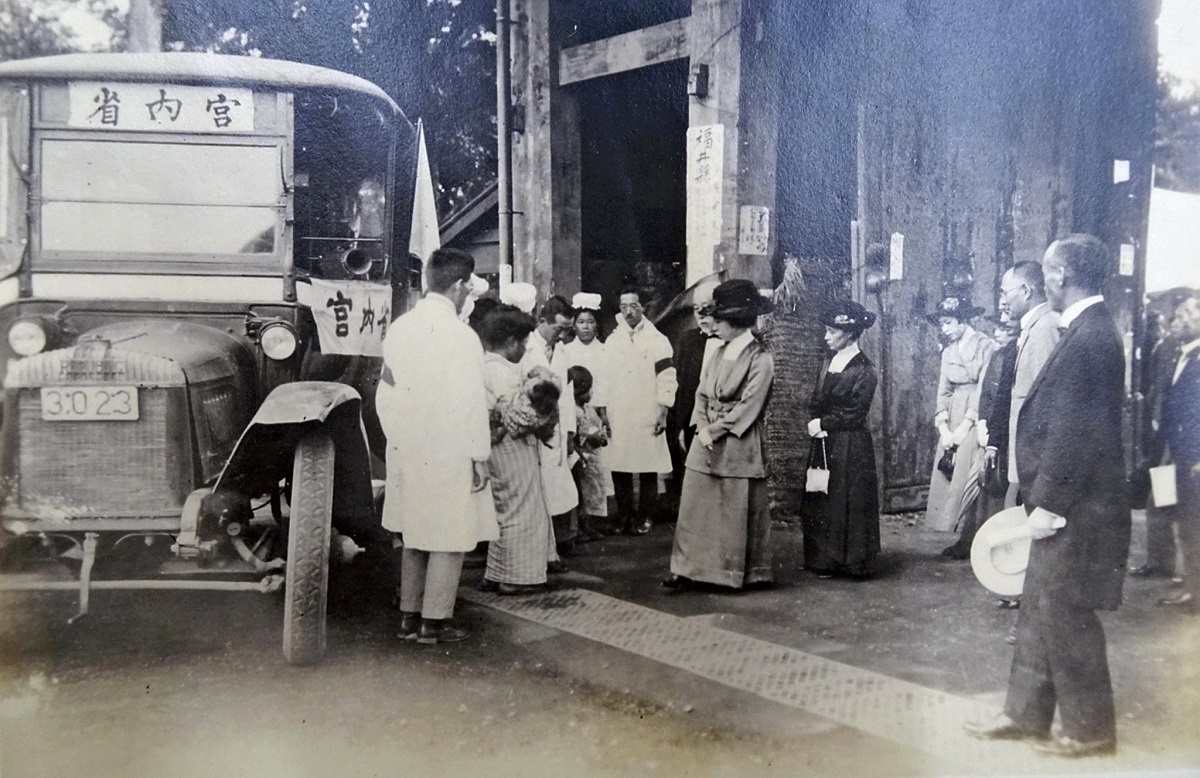 16:36 JST, August 20, 2023
TOKYO (Jiji Press) — The major earthquake that struck Tokyo and surrounding areas a century ago was the first disaster after which Japan's crown prince and empress visited affected sites, paving the way for Imperial visits to disaster-struck areas in the modern day.
The late Emperor Hirohito was crown prince and regent to the ailing Emperor Yoshihito, posthumously known as Emperor Taisho, when the quake occurred on Sept. 1, 1923.
According to records preserved at the Imperial Household Archives, then Crown Prince Hirohito was in charge of responding to the disaster on behalf of his father. As the Emperor rested at an Imperial villa in Nikko, Tochigi Prefecture in eastern Japan, the Crown Prince inspected central Tokyo on horseback on Sept. 15 that year.
Three days later, he visited the site of the former Imperial Army clothing depot in Tokyo where some 38,000 people burned to death. He also visited Yokohama and Yokosuka, both in Kanagawa Prefecture, south of Tokyo, on Oct. 10, 1923.
The quake, which killed three members of the Imperial Family, struck while preparations were underway for the wedding scheduled for November 1923 between the Crown Prince and his fiancee, known posthumously as Empress Kojun.
The day after his first inspection of disaster sites, the Crown Prince announced his plan to postpone his wedding, which would later be held in January the following year. He also donated ¥10 million for affected people.
Meanwhile, a team was formed to provide medical care to affected people at the behest of Empress Sadako, wife of Emperor Yoshihito. The flyer introducing the squad said that the Empress was worried about the lack of medical care for women before and after childbirth and children.
Empress Sadako, posthumously known as Empress Teimei, returned to Tokyo from Nikko on Sept. 29, 2023, and visited an evacuation camp in Ueno Park.
A member of the squad wrote in a diary how the Empress gave gracious words of comfort even to children.
"In the Imperial Family since the Meiji period (1868-1912), the empress' sympathy for the weak has been highlighted," said Junichi Miyama, professor of modern Japanese history at Chuo University in Tokyo and former researcher at the Imperial Household Archives. "The activity [of Empress Sadako] at the time was based on the accumulation of this."
On then Crown Prince Hirohito's actions, Miyama said that "he was able to do them because he was a regent who had learned the way the emperor should be in a modern state."
Add TheJapanNews to your Google News feed.