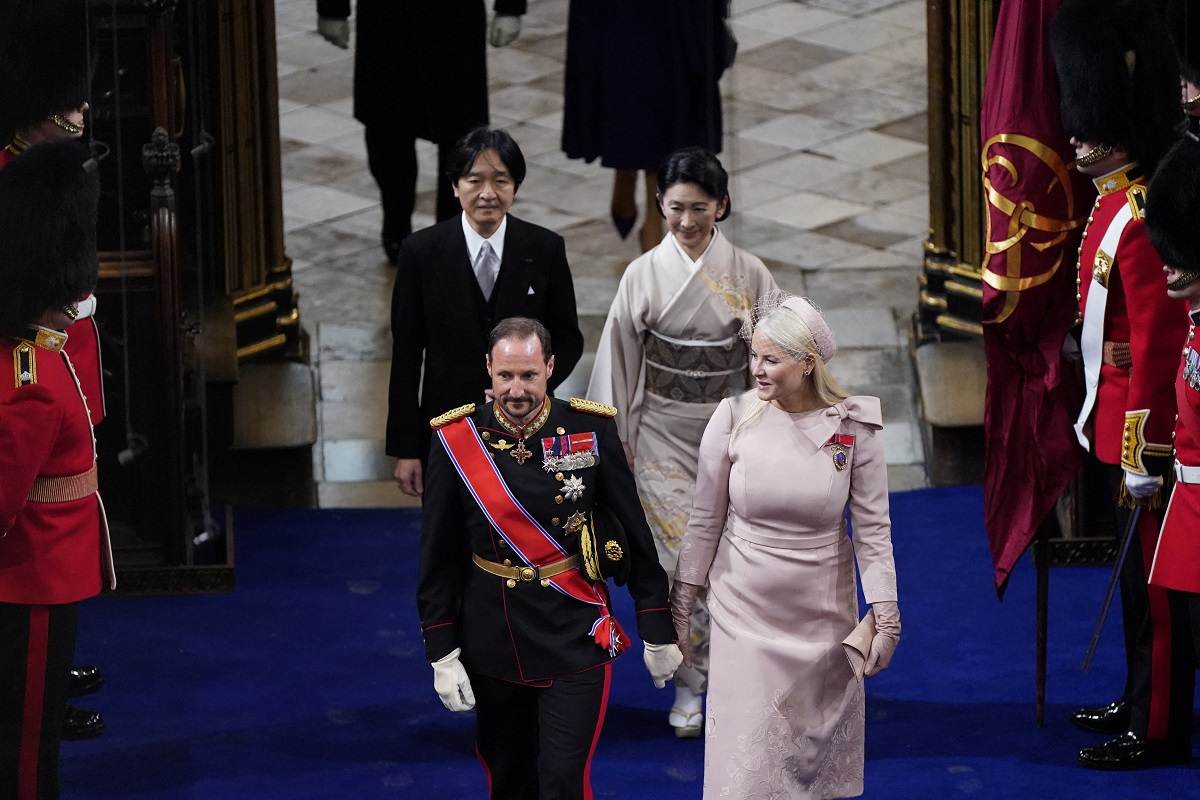 16:08 JST, May 7, 2023
Interactions between Japan's Imperial family and the British royal family date back to 1869, when Queen Victoria's son Prince Alfred became the first British royal to visit Japan.
The prince's visit to Japan, during which he met with Emperor Meiji, was an opportunity for the Imperial family to adopt many diplomatic protocols from the British royal family, including how to host foreign guests.
In 1902, Prince Komatsu Akihito became the first Imperial family member to travel abroad for a British coronation. However, the prince ultimately did not attend the ceremony, as it was postponed after King Edward VII fell ill.
Prince and Princess Higashifushimi were present at the coronation of King George V in 1911, and Prince Chichibu, a younger brother of Emperor Showa, attended the crowning of King George VI in 1937 with his wife.
In 1953, the current Emperor Emeritus became the first Japanese crown prince to attend a British coronation, witnessing the crowning of Queen Elizabeth II when he was 19. At that time, anti-Japanese sentiment remained in Britain due to World War II, but he faced the scars of war and worked to repair Japan-Britain relations.
In keeping with precedent, Crown Prince Akishino attended the coronation of King Charles III on behalf of the Emperor on Saturday. The king visited Japan while he was Prince of Wales for the enthronement of the now Emperor Emeritus in 1990, and again for the enthronement of the current Emperor in 2019.
"The British royal family is special for the Imperial family, which has adopted many of its British counterpart's customs, such as prioritizing connecting with the people," said Hideya Kawanishi, an associate professor at Nagoya University who specializes in modern Japanese history.
"The dispatch of Crown Prince Akishino illustrates the importance placed [by the Imperial family] on the 150-year friendly relationship," Kawanishi said.
Add TheJapanNews to your Google News feed.