Emperor Emeritus, Empress Emerita visit Okinawa exhibition at National Archives of Japan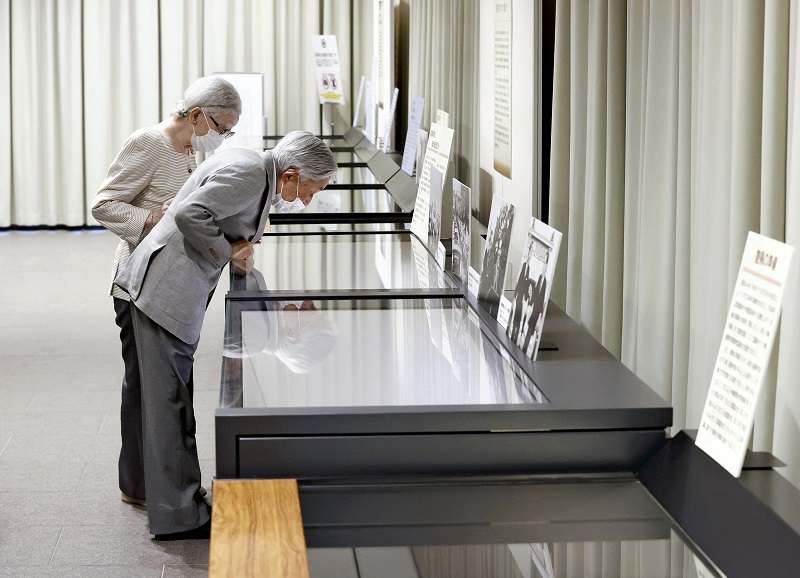 12:48 JST, June 18, 2022
The Emperor Emeritus and Empress Emerita on Friday visited a special exhibition commemorating the 50th anniversary of Okinawa's return to Japan at the National Archives of Japan in Chiyoda Ward, Tokyo.
Exhibits include the diary of then Prime Minister Eisaku Sato, who devoted himself to Okinawa's reversion, and the original promulgation of the reversion agreement.
Okinawa was under U.S. control for 27 years after the Battle of Okinawa in 1945. In June 1971, Tokyo and Washington signed the Okinawa reversion agreement, paving the way for the return of Okinawa to Japanese sovereignty on May 15, 1972.
"With so many people perishing, the Battle of Okinawa was a catastrophic battle," the Emperor Emeritus said.
The Empress Emerita said, "I hope many people, especially young people, will visit this exhibition."
Add TheJapanNews to your Google News feed.