Crown Prince, Princess lay flowers for A-bomb victims in Hiroshima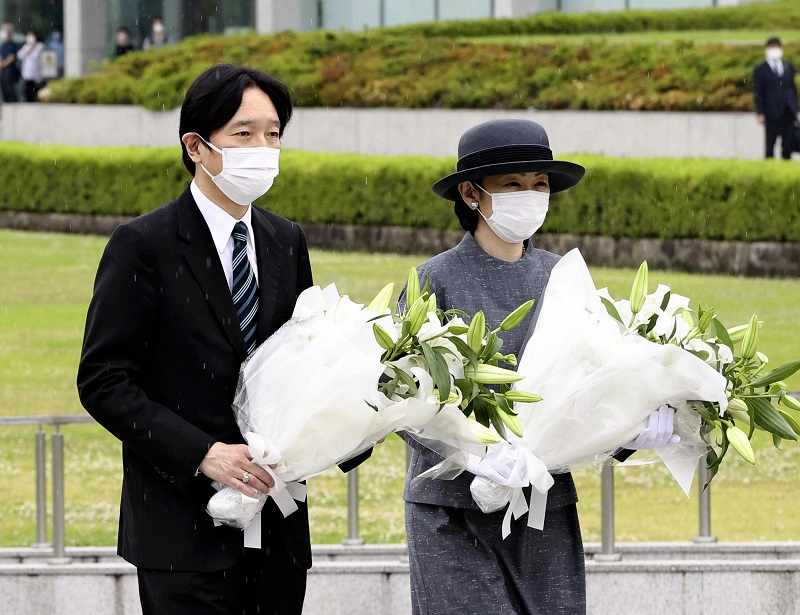 12:47 JST, June 12, 2022
HIROSHIMA — Crown Prince Akishino and Crown Princess Kiko on Saturday visited the Peace Memorial Park in Hiroshima City and laid flowers at the Cenotaph for the A-Bomb Victims.
Following a deep bow, the couple placed bouquets of white lilies at the floral tribute stand.
Crown Prince Akishino asked Hiroshima Mayor Kazumi Matsui about the impact of the coronavirus pandemic, saying, "The scale [of coronavirus infections] has diminished, but how is the situation here?"
The couple were scheduled to attend the National Congress of the Deaf in the city on Sunday.