Ceremonies mark 10th anniversary of death of Prince Tomohito of Mikasa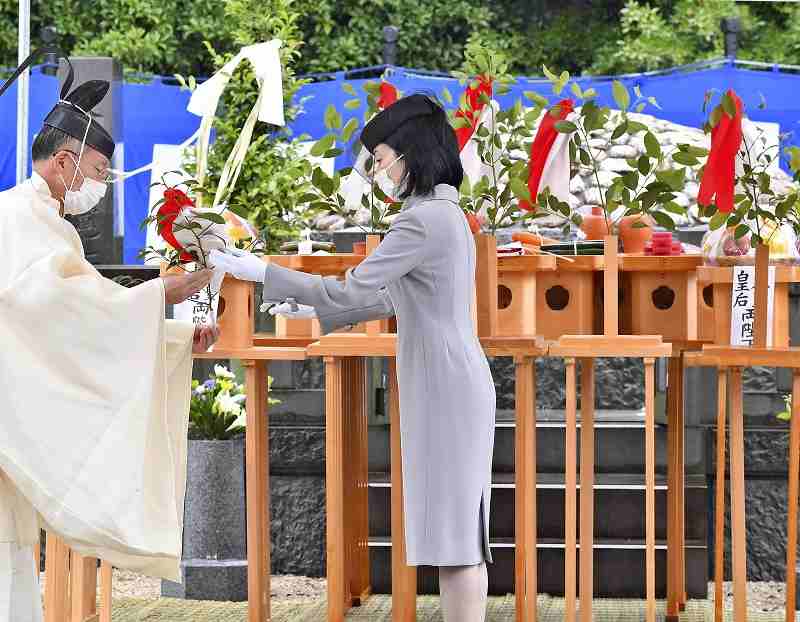 14:49 JST, June 7, 2022
Ceremonies were held in Tokyo on Monday on the 10th anniversary of the death of Prince Tomohito of Mikasa, with Imperial family members and others in attendance.
Prince Tomohito passed away at the age of 66 in 2012. He was a son of Prince Mikasa (1915-2016), who was the youngest brother of Emperor Showa.
One ceremony was held at the East residence of Prince Mikasa in Minato Ward, Tokyo, followed by another ceremony at the Toshimagaoka Imperial Graveyard in Bunkyo Ward, Tokyo.
The ceremony at the Toshimagaoka Imperial Graveyard was attended by current and former Imperial family members. They included Prince Tomohito's mother Princess Yuriko of Mikasa, his elder daughter Princess Akiko and his younger daughter Princess Yohko.
At the ceremony, messengers representing the Emperor and Empress, and the Emperor Emeritus and Empress Emerita, made a tamagushi ritual offering before the grave, after which Imperial family members prayed to the prince.
Add TheJapanNews to your Google News feed.