Oldest member of Japan's Imperial family turns 99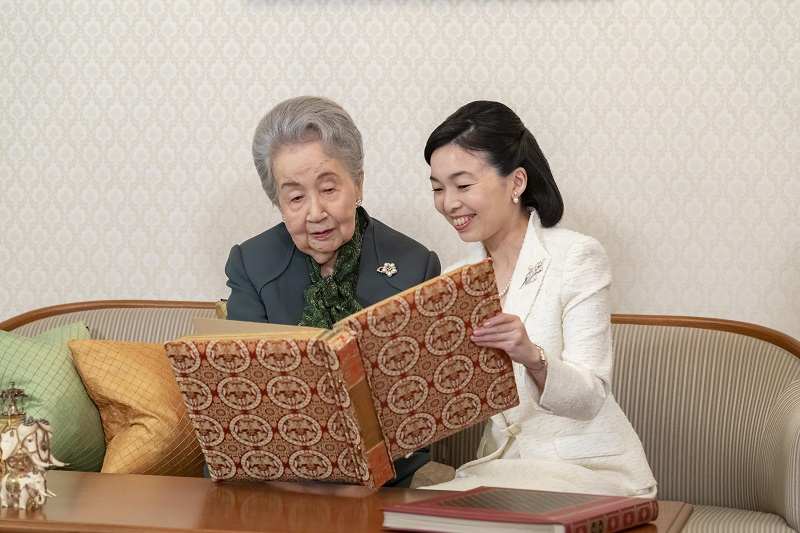 13:19 JST, June 4, 2022
Princess Yuriko of Mikasa, the oldest member of the Imperial family, turned 99 on Saturday.
According to the Imperial Household Agency, the princess lives in good health at the Akasaka Estate in Minato Ward, Tokyo.
The princess exercises for about 30 minutes every day, and on sunny days, sunbathes in the palace garden or makes short trips around the grounds in her wheelchair.
She reads newspapers and magazines on a daily basis, and has an interest in articles relating to both home and abroad. One of her favorite pastimes is watching baseball games on TV.
According to the agency, the princess is deeply concerned about the hardships of people amid the novel coronavirus pandemic.
Princess Yuriko was born in 1923 as the second daughter of viscount Masanari Takagi. In 1941, she married Prince Mikasa and the couple had three sons and two daughters. Prince Mikasa, died in 2016 at the age of 100.
Her three sons, Prince Tomohito, Prince Katsura and Prince Takamado have all passed away.
The princess has seven great-grandchildren, including 2-year-old Jo, the eldest son of Prince Takamado's third daughter, Ayako Moriya, 31.