Crown Prince Akishino, Crown Princess Kiko visit Ise Grand Shrines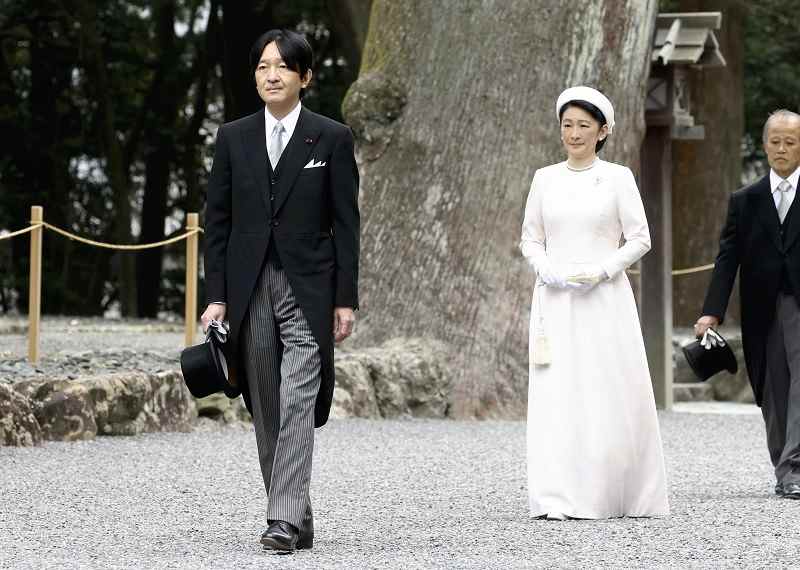 16:20 JST, April 21, 2022
Crown Prince Akishino and Crown Princess Kiko visited the Ise Grand Shrines in Ise, Mie Prefecture, on Thursday.
The shrines consist of two large main areas, Geku and Naiku, located about five kilometers from each other.
In the Geku area — devoted to Toyouke-no-Omikami, a deity of sacred foods — the crown prince reported that he had ascended to first in line to the Imperial throne.
At around 9:30 a.m., the crown prince walked the approach to the main sanctuary in a swallow-tailed coat, followed by the crown princess in a white dress. According to the Imperial Household Agency, the couple made a tamagushi sacred Shinto tree branch offering in front of the sanctuary as part of their worship.
The couple then visited the Naiku section of the shrine, where Imperial ancestor Amaterasu Omikami is enshrined.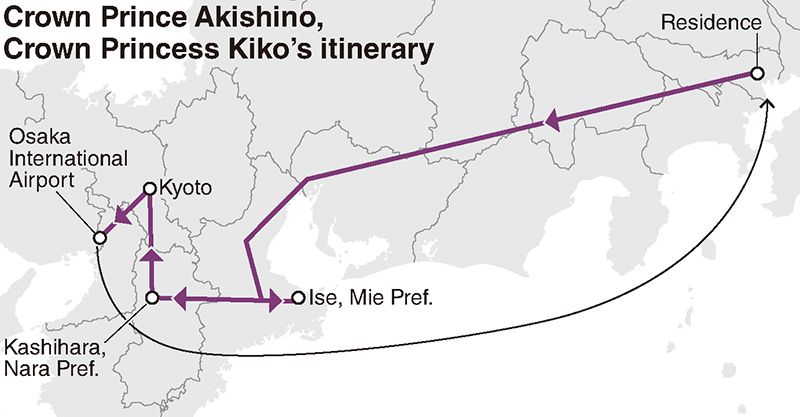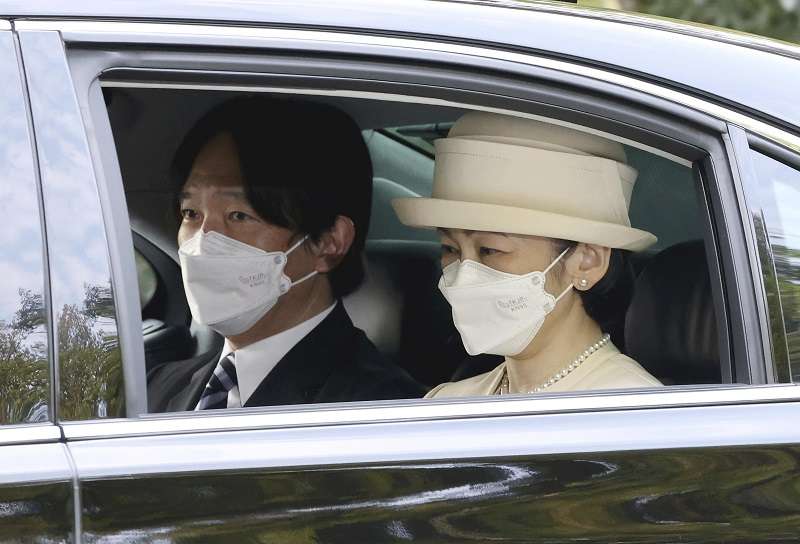 480-km drive
It is the first time in two years and three months for the couple to make a visit outside Tokyo. To avoid coronavirus infections, they did not use a train but traveled to Ise City by car, covering the distance of about 480 kilometers in six hours on the first day of their four-day tour around three prefectures.
After Ise, the couple plan to visit the mausoleum of Emperor Jimmu — Japan's first emperor — in Kashihara, Nara Prefecture, and the mausoleum of Emperor Meiji in Kyoto.
The agency had been trying to arrange their visit to the Ise Shrines as soon as possible after the Rikkoshi-no-rei ceremony to proclaim the new crown prince was held in November 2020, but it had to give up each time due to spreading infections. After consulting with experts, the agency concluded that the visit would be possible if infection control measures were thoroughly taken.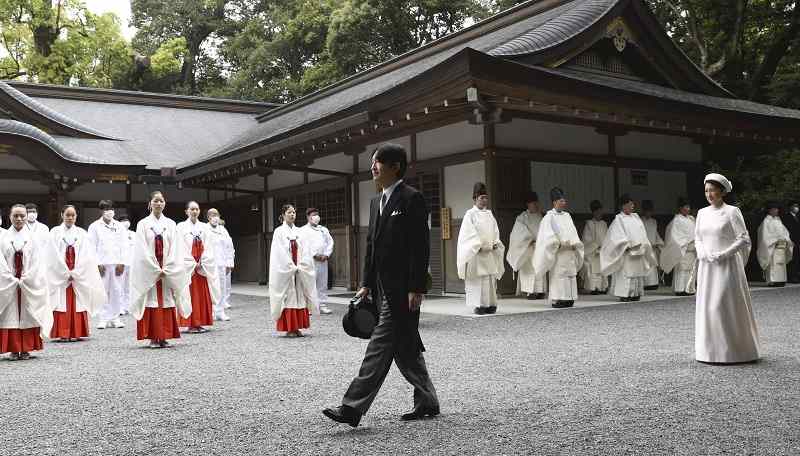 The biggest concern was the welcoming crowds expected near stations and on streets. The agency consulted with the royal couple and decided to travel the entire 800-kilometer journey by car, except for their return flight from Osaka International Airport to Haneda Airport.
Local residents were not informed of the couple's itinerary in advance, and they are traveling in a simple, ordinary motorcade, not in a ceremonial one accompanied by motorcycles with sidecars.
The couple and all staff accompanying them took PCR tests before departure.
The crown prince and his wife left their residence in Tokyo's Motoakasaka district by car at around 8:30 a.m. on Wednesday, had lunch at a hotel in Nagoya and arrived at around 5 p.m. at Naiku — where they stayed overnight. They greeted each of about 100 shrine staff members from their car at Naiku.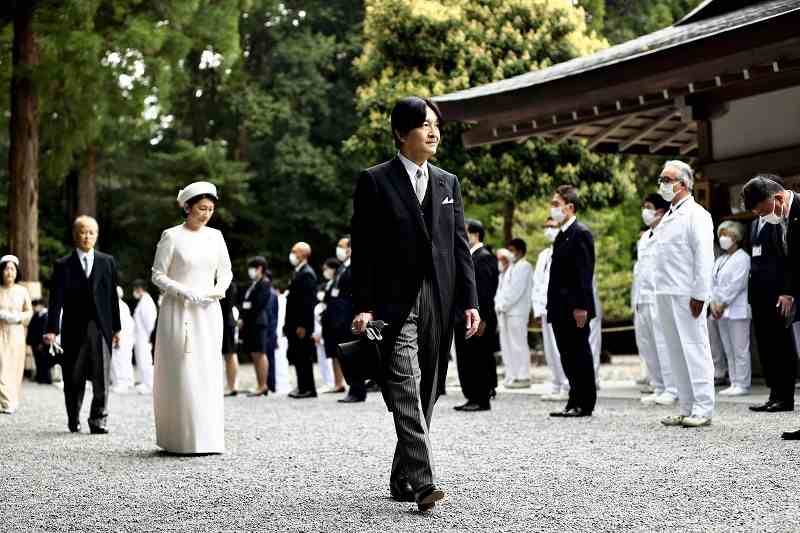 Add TheJapanNews to your Google News feed.