Emperor sows annual rice seeds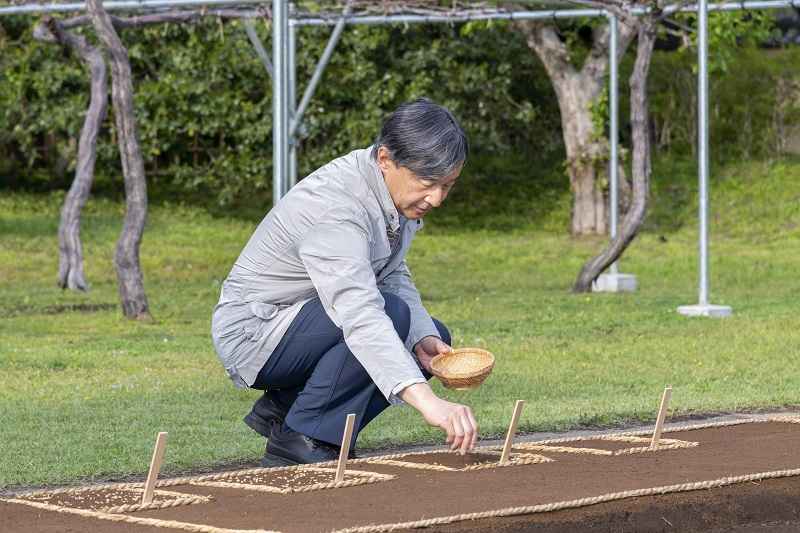 12:36 JST, April 20, 2022
The Emperor sowed the annual rice seeds at a nursery in the Imperial Palace on Tuesday.
Dressed in a gray jacket and black shoes, the Emperor crouched down and carefully sowed Nihonmasari, a nonglutinous rice variety, and Mangetsumochi, a glutinous type.
The Emperor will plant the seedlings in the Imperial Palace rice paddies around mid-May or later.