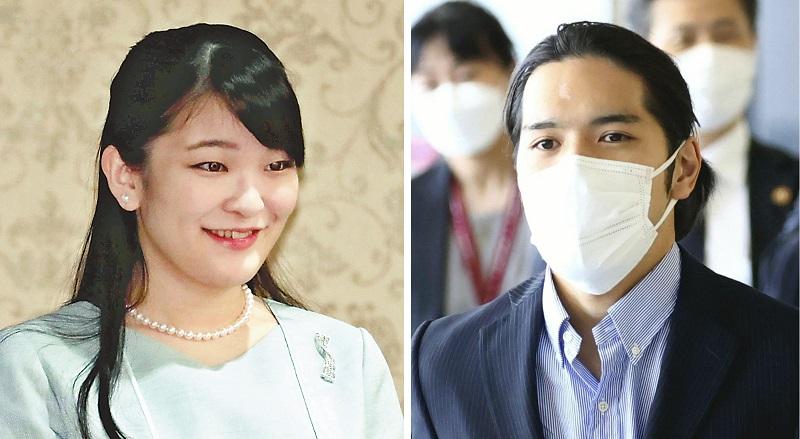 15:43 JST, October 2, 2021
The marriage between Princess Mako, the eldest daughter of Crown Prince Akishino, and Kei Komuro later this month will take place under extremely unusual circumstances.
There will be no engagement or wedding ceremonies out of consideration for negative public opinion. As per her wishes, the princess will also forgo a one-off marriage allowance, which is normally given to female members of the Imperial family who lose their Imperial status upon marriage.
But how did it come to this?
On Nov. 30, 2018, a tea party was held to celebrate Crown Prince Akishino's 53rd birthday at his residence in Tokyo's Motoakasaka district. A celebratory mood filled the air, but Princess Mako looked out of sorts.
Newspapers published that morning included remarks the prince had made at a press conference held before his birthday regarding Princess Mako and Komuro, now both 29.
"We cannot hold an engagement ceremony unless there is a situation in which many people are content [with the marriage] and happy [for the couple]," he said.
"The princess probably didn't think he would say that much," a senior agency official said.
The prince said Komuro's side must take "appropriate measures," following the publication of magazine reports about his family's alleged financial problems.
The father and daughter, who had previously enjoyed a close relationship, traveled to Hungary together in August 2017, two weeks before her planned marriage was announced.
But they were hardly speaking to each other by the autumn of 2018, following the media reports.
At a press conference in November that year, the Crown Prince said, "I don't know much about the matter because I haven't had a chance to talk to my daughter that much lately."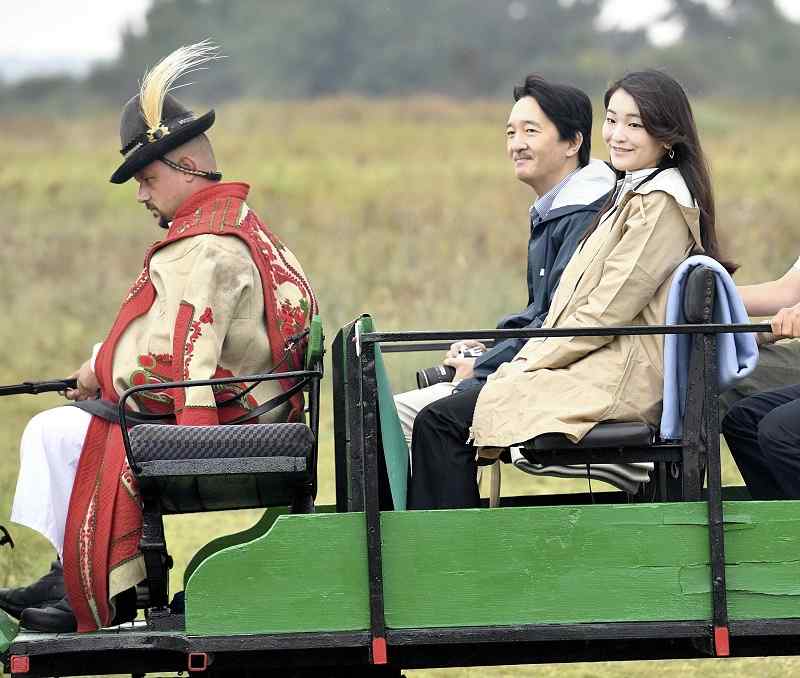 The Crown Prince was said to be concerned about public sentiment regarding his daughter's marriage.
A source related to the Imperial Household Agency recalled that the prince looked "very sad" when he was checking online articles about the Komuro family's financial troubles and the couple's planned marriage.
Komuro, who moved to the United States in the summer of 2018, received a scholarship at Fordham University in the United States.
He had been described as the fiance of Japan's Princess Mako on the university's website, but the description was deleted after the Imperial Household Agency told the university that the couple was not officially engaged.
The agency contacted the university at the direction of Crown Prince Akishino. "He was concerned that it might look like the Imperial family was being used," an agency source said. "I think he was waiting for Princess Mako to change her mind."
However, Princess Mako's feelings toward Komuro did not waver.
From late 2019 to January 2020, Princess Mako invited several people, including the Imperial Household Agency advisor, to her residence, and asked for their opinions.
The princess showed them a document on which she had written that her intention to marry Komuro was unchanged and that she would not accept the lump-sum allowance paid to members of the Imperial family upon leaving the family. She also wrote that she would not hold any ceremonial events related to her marriage.
"Princess Mako spoke firmly and repeatedly about her desire to marry him, even though the marriage would take place under unprecedented circumstances," a source said.
She was reportedly advised to discuss the matter with her parents.
Around this time, the relationship between the father and daughter appeared to have changed.
In January 2020, Crown Prince Akishino made an unannounced visit to Princess Mako's workplace at the University of Tokyo's University Museum, where they discussed the planned marriage.
In November of the same year, Princess Mako expressed the couple's thoughts in a statement, saying, "Marriage is a necessary choice for us to live and honor our hearts."
Crown Prince Akishino expressed his intention to approve the marriage following the release of the statement.
"For Crown Prince Akishino, Princess Mako is a daughter who he loves dearly. He wanted to send her off with a proper ceremony," said a senior agency official.
However, when Komuro released a document explaining his financial issues in April this year, Crown Prince Akishino reportedly expressed his disappointment to people around him, saying, "I don't think they can obtain the understanding of the people with that."
"If this situation continues any longer, I don't think I'll be able to bear it," Princess Mako reportedly said, worn out by the criticism and abuse.
The distress his daughter was feeling was what prompted Crown Prince Akishino to approve her marriage.
The lack of nuptial ceremonies and the lump-sum allowance will make it an unusual marriage for a member of the Imperial family.
"It is the result of a sympathetic compromise between Crown Prince Akishino and Princess Mako, while protecting each other's beliefs," a senior agency official said.
Add TheJapanNews to your Google News feed.