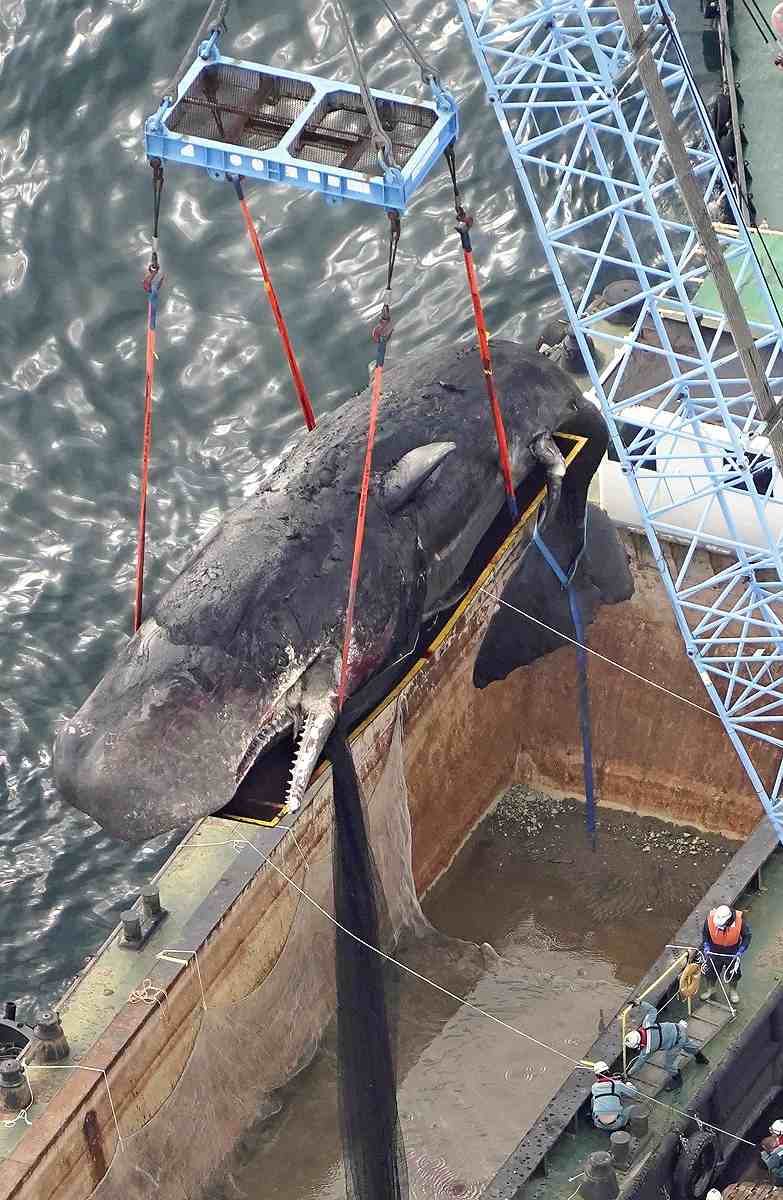 1:00 JST, April 8, 2023
The cost of removing a whale that died after straying into the Yodo River estuary via Osaka Bay in January totaled ¥80.19 million, according to the Osaka City government.
Affectionately dubbed Yodo-chan by locals, the sperm whale was first spotted on Jan. 9 in waters near the Nakajima parking area in Nishi-Yodogawa Ward, Osaka. On Jan. 13, experts confirmed that it had died.
A specialist company was commissioned to transport the dead whale by ship to the Kii Channel where it was weighted with concrete and sunk on Jan. 19.
According to the city government, it cost ¥13 million to load the 15-meter-long, 38-ton carcass onto the ship, and about ¥65 million to transport it to its final resting place.
The city government is set to receive ¥14 million from the Tokyo-based Institute of Cetacean Research, which conducted tests on the whale.
"We believe the cost is reasonable because of the special nature of the work," a city government official said.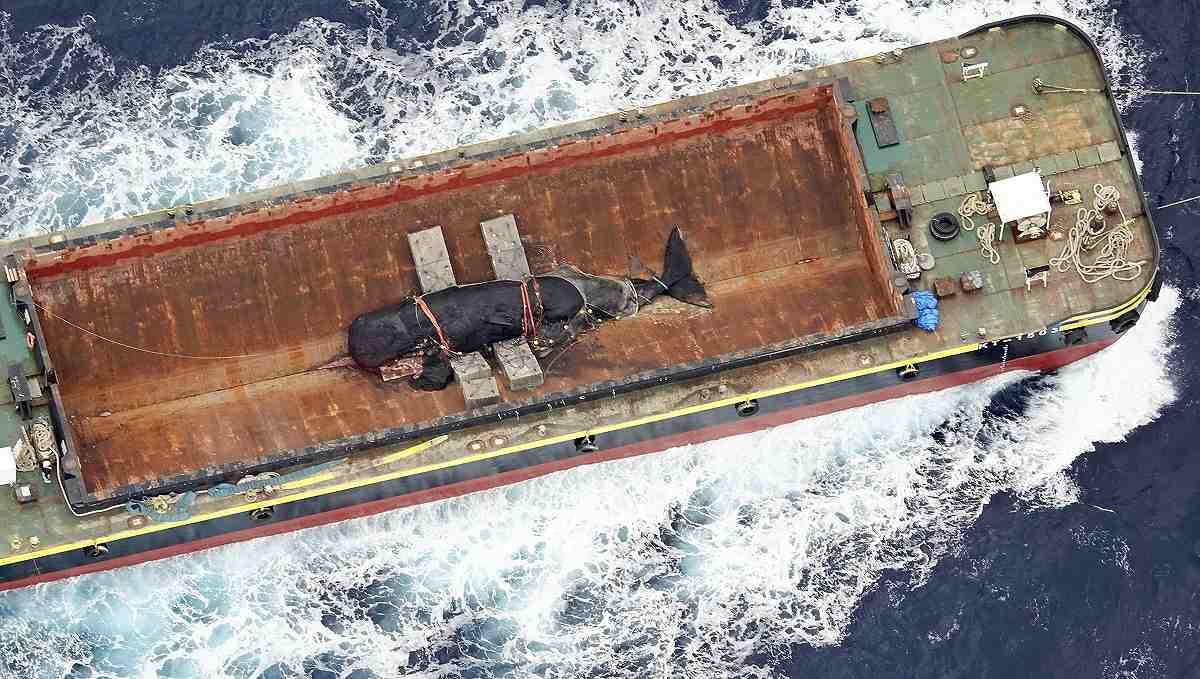 Related stories
---
Sperm Whale Confirmed Dead in Osaka Bay
https://japannews.yomiuri.co.jp/society/general-news/20230113-83522/
---
---
---
Add TheJapanNews to your Google News feed.