Japan, China Officials Agree to Continue Close Communication; Arrangements for Kishida, Xi Meeting at APEC Summit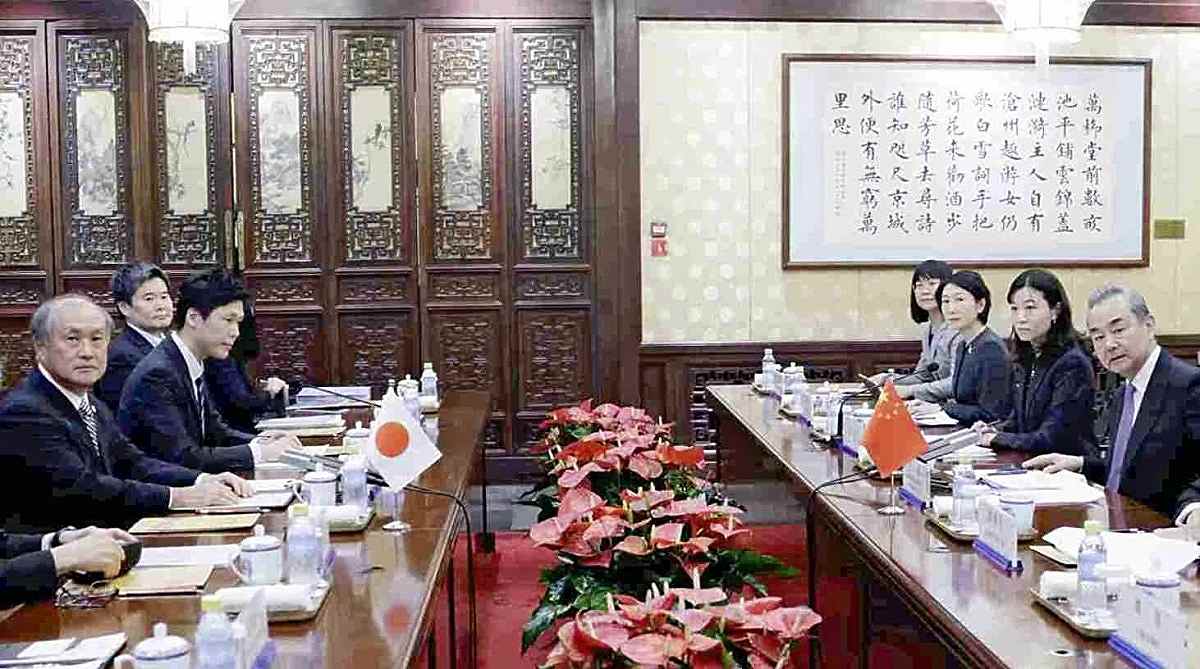 17:45 JST, November 10, 2023
Takeo Akiba, secretary general of the National Security Secretariat, agreed with Chinese Foreign Minister Wang Yi, a member of the Communist Party's Politburo, to maintain close Japan-China communication at their meeting in Beijing on Thursday.
The two governments are considering holding a Tokyo-Beijing summit meeting on the sidelines of the Asia-Pacific Economic Cooperation summit in the United States which will take place from Wednesday to Friday. A Thursday meeting between Prime Minister Fumio Kishida and Chinese President Xi Jinping has been proposed. The two governments intend to continue arrangements for the summit meeting.
According to the Japanese government, with an eye toward a possible Japan-China summit meeting, Akiba raised a number of points of concern between the two nations. This included the discharge of treated water into the ocean from Tokyo Electric Power Company Holdings, Inc.'s Fukushima No. 1 nuclear power plant, and the situation surrounding Taiwan. Their meeting lasted more than three hours. Regarding the treated water issue, Akiba strongly urged China to remove its suspension of imports of Japanese marine products.
According to the Chinese Foreign Ministry, Wang expressed China's position, calling the treated water "nuclear-contaminated water," and insisted that China hopes Japan will show its desire to improve China-Japan relations through real action.
Add TheJapanNews to your Google News feed.