Kishida Nixes Dissolution of Lower House by Year-End; Says Focused Solely on Tackling Economic, Other Key Issues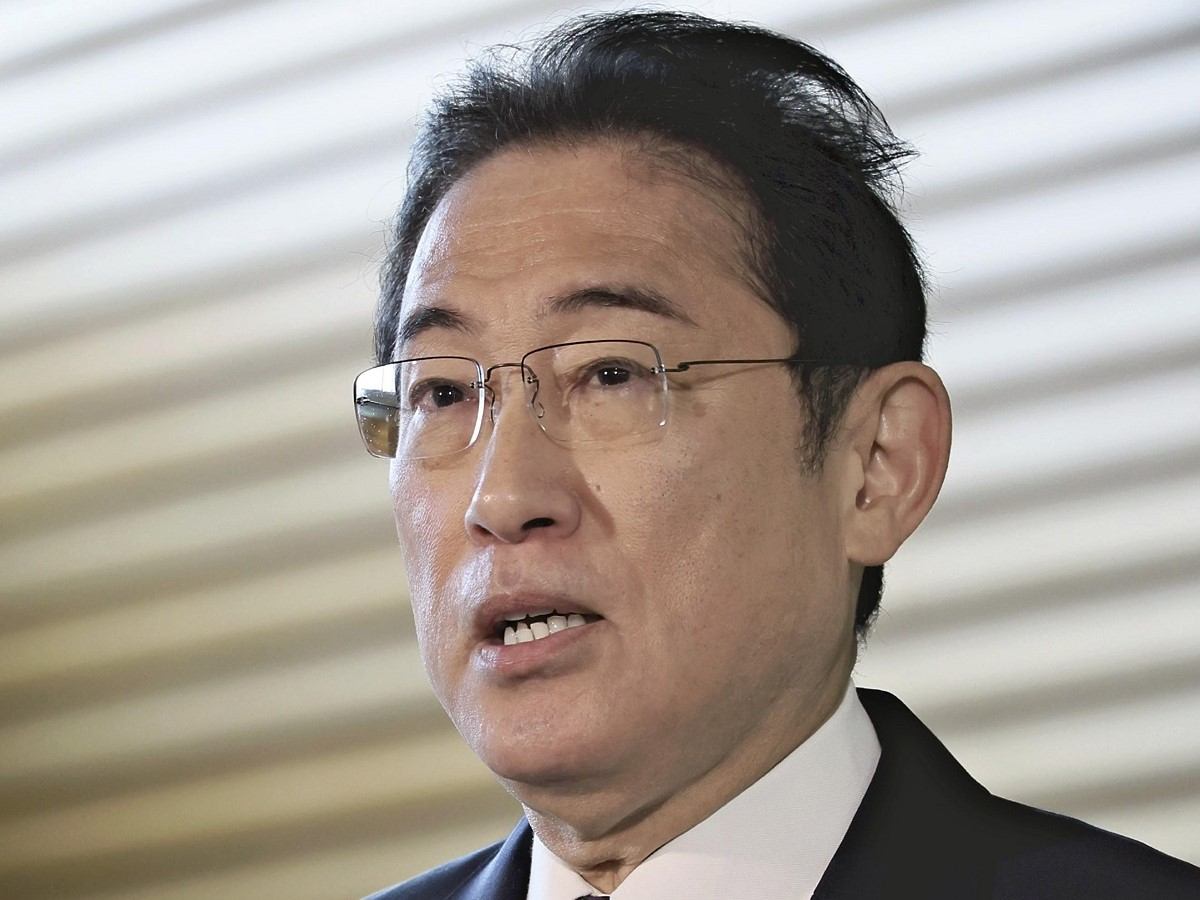 15:28 JST, November 9, 2023
Prime Minister Fumio Kishida on Thursday said he did not intend to dissolve the House of Representatives for a snap election by the end of this year.
"I will first work on economic measures and on issues that cannot be postponed, one by one," Kishida told reporters at the Prime Minister's Office. "I'm not thinking of anything other than that."
With the Cabinet's approval rating slumping, the prime minister will concentrate on rebuilding the economy for the time being. He also took into consideration the fact that his proposed cuts to income and other taxes have not been well received by the public.
While trying to regain the public's trust, Kishida will seek an opportunity to dissolve the lower house before the LDP presidential election, which is scheduled to take place when his term expires in September next year. Kishida is also president of the ruling Liberal Democratic Party,
However, if the approval rating remains low, it will likely affect the presidential election. The government plans to submit a supplementary budget for fiscal 2023, which will support the economic measures, to the Diet on Nov. 20, and aim for Diet passage at the end of this month.
Compilation of the fiscal 2024 budget is expected to begin in earnest after that.
The prime minister is considering attending the 28th session of the Conference of the Parties (COP28) to the U.N. Framework Convention on Climate Change to be held in the United Arab Emirates from late November. He is also expected to attend the special summit between Japan and the Association of Southeast Asian Nations on Dec. 16-18.
Kishida's decision on dissolution is believed to have been influenced by this busy diplomatic schedule.
He reshuffled his cabinet in September in an attempt to bolster his administration. However, in two by-elections in October, the LDP lost the Tokushima-Kochi Constituency for the House of Councillors and eked out a narrow victory in Nagasaki No. 4 Constituency, a traditional power base in the House of Representatives.
The LDP is also engulfed in a series of scandals, with Taro Yamada resigning as parliamentary vice minister for education and State Minister of Justice Mito Kakizawa quitting, both late last month.
The most likely timing for a dissolution of the lower house would be after next spring, after the fiscal 2024 budget passes the Diet. Many within the LDP believe it will take a considerable amount of time for the party to regain support.
Kishida intends to determine the timing of the dissolution based on a strategy of winning the lower house election before the presidential election, in which he will seek reelection, after achieving a wage hike and riding out the presidential election without a hitch.
The current lower house members will reach the end of their terms of office on October 30, 2025.
Add TheJapanNews to your Google News feed.