Japan to Reject Unification Church's Offer of ¥10 Billion; Idea Criticized by Ruling, Opposition Parties Alike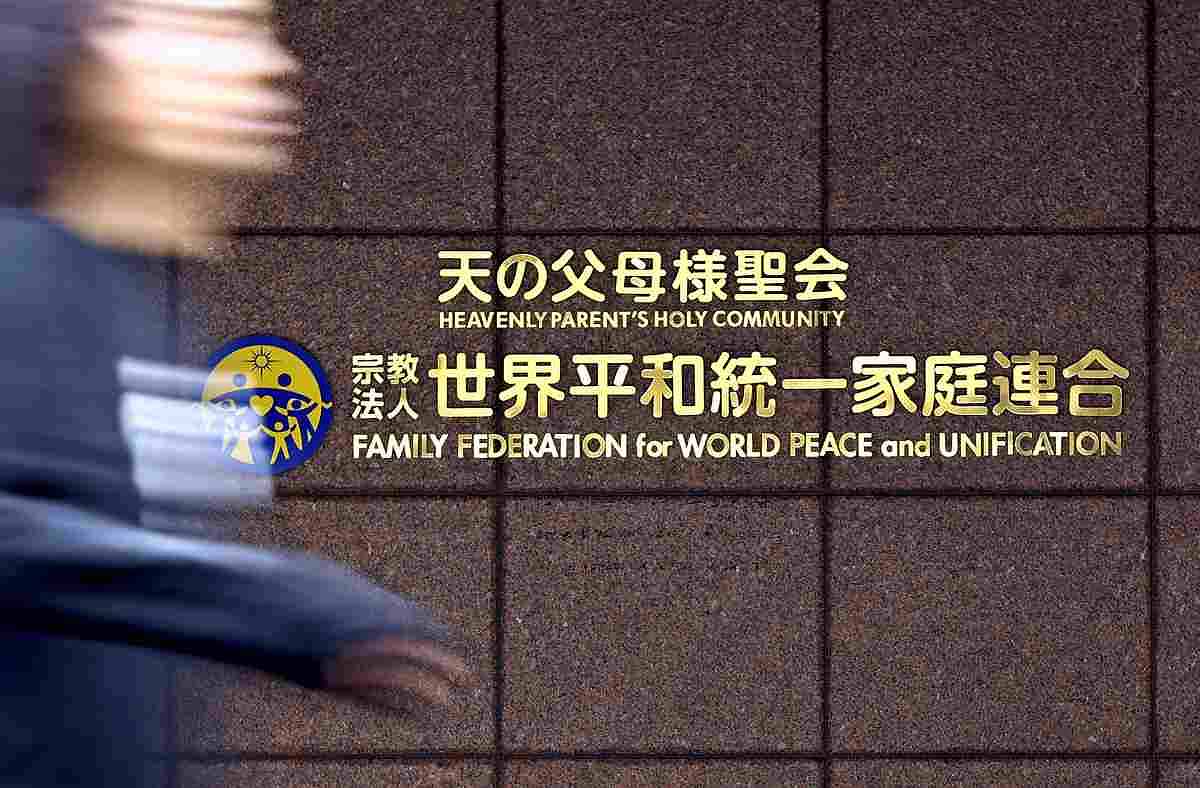 14:09 JST, November 8, 2023
The government intends to reject the Unification Church's proposal to entrust the government with up to ¥10 billion as possible compensation for people who claim to have suffered as a result of huge donations made to the group.
The organization, formally known as the Family Federation for World Peace and Unification, made the proposal Tuesday. It also said it would provide the funds if the government establishes a deposit system, but there are also strong feelings among the ruling and opposition parties, as well as the government, that it would be difficult to accept the proposal since the specifics of the system are not clear.
"Whether it's possible to [be entrusted with such funds] needs to be studied by the parties concerned," Education, Culture, Sports, Science and Technology Minister Masahito Moriyama said Tuesday.
Since legal revisions and other measures would be necessary for the government to be entrusted with such funds in accordance with statutory requirements, many in the government believe the idea is not feasible.
"It's not clear how they calculated that amount. There's no legal basis for taking the funds, either. It's impossible to accept the proposal," a senior government official said Tuesday.
Hiroshige Seko, secretary general for the Liberal Democratic Party in the House of Councillors, also said on the day, "To be frank, the basis for the ¥10 billion is unclear."
Opposition parties agreed that the government should not accept the proposal and have called for the establishment of a law.
The Constitutional Democratic Party of Japan and Nippon Ishin (Japan Innovation Party) have each submitted a bill to the Diet that would allow the court to order the preservation of the group's assets once a request for an order to dissolve a religious corporation has been made.
Speaking at a press conference Tuesday, CDPJ Secretary General Katsuya Okada asked the ruling coalition to "decide to create a law in a swift manner."
Add TheJapanNews to your Google News feed.