Japanese Foreign Minister Yoko Kamikawa Flies to Middle East for Meetings with Israeli, Palestinian Counterparts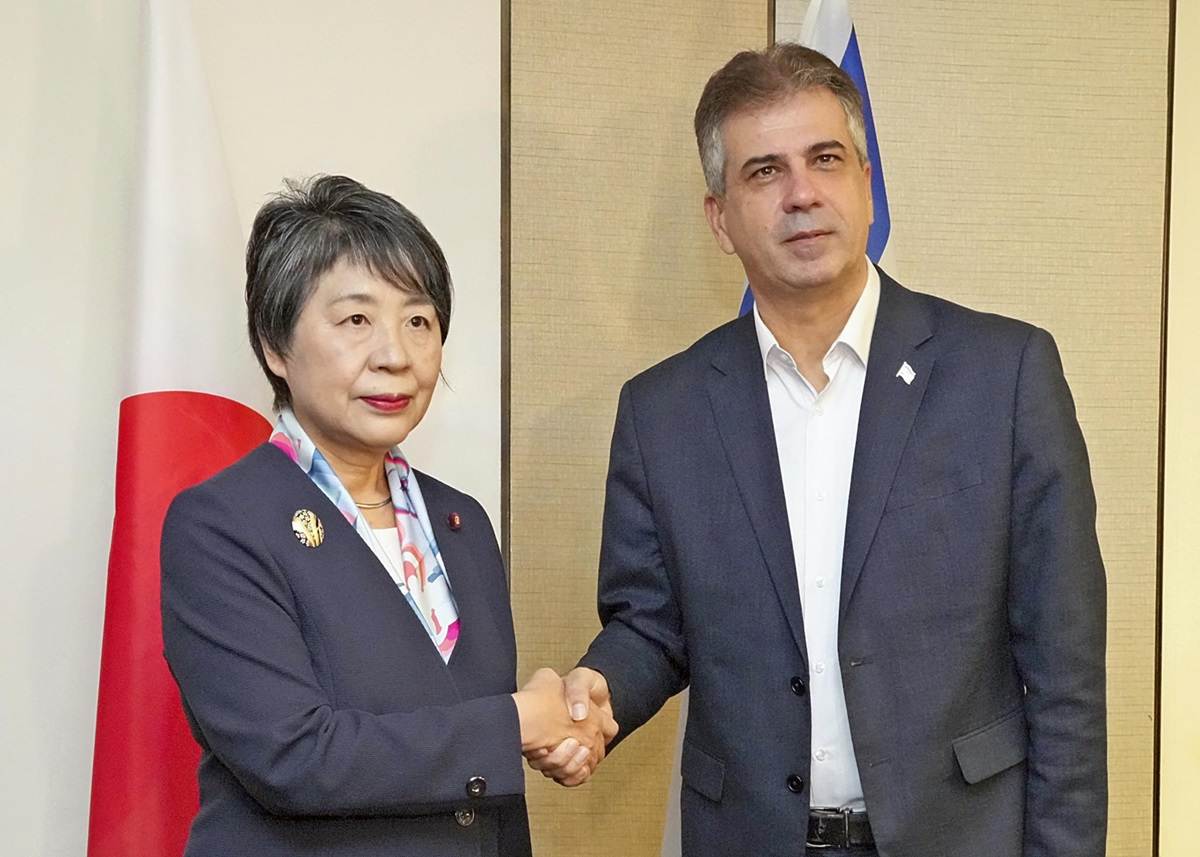 19:07 JST, November 3, 2023
TEL AVIV / AMMAN — Foreign Minister Yoko Kamikawa visited Tel Aviv and met with the Israeli foreign minister on Friday. Later that day, she was scheduled to visit the Palestinian city of Ramallah in the West Bank to meet the foreign minister of Palestine.
She was expected to call for pauses in the conflict to ease the dire humanitarian situation in the Palestinian territory of the Gaza Strip, and also to convey Japan's intention to continue financial support for Gaza.
It is the first visit by a Japanese minister to the region since the Islamist group Hamas that effectively controls Gaza attacked Israel on Oct. 7. It was deemed necessary to conduct the visit before the Group of Seven foreign ministers' meeting scheduled in Tokyo on Tuesday and Wednesday.
In her meeting with Israeli counterpart Eli Cohen, Kamikawa is believed to have told him that Japan "firmly condemns" the terrorist attack by Hamas, and Israel "has the right to defend itself and its people in accordance with international law."
She also is believed to have stressed the need to comply with international humanitarian law. Later, Kamikawa was scheduled to meet with President Isaac Herzog.
In Ramallah, Kamikawa was expected to share humanitarian concerns with Palestinian Authority Foreign Minister Riyad al-Maliki and to confirm that they would communicate closely to improve the situation. She also was expected to tell him that Japan would provide further assistance to Gaza in addition to the $10 million (¥1.5 billion) in emergency grant aid that has already been decided upon.
During her visits, Kamikawa was set to reiterate to both sides Japan's support for a two-state solution, a framework for resolving the Israeli-Palestinian conflict by establishing two states for two peoples.
Add TheJapanNews to your Google News feed.