Japanese Govt Plans ¥17 Trillion Stimulus Package, with Big Budgets for Tax Cuts, Space Development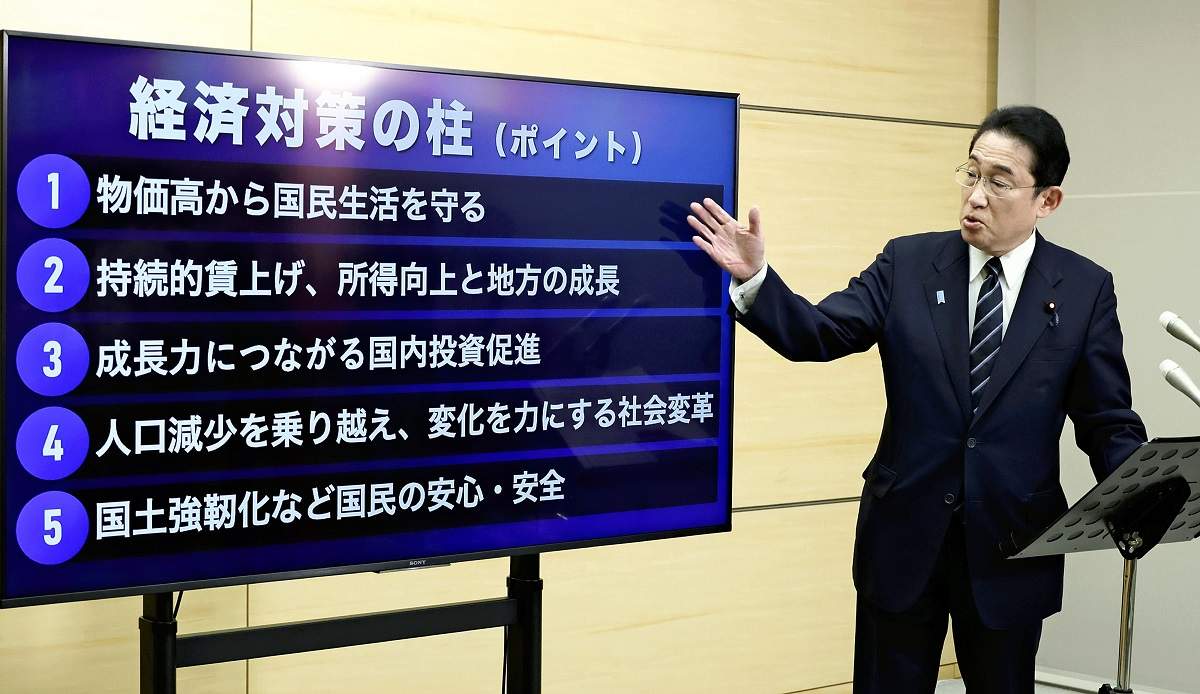 15:18 JST, November 1, 2023
The government and ruling parties have begun discussing how much to spend on an economic stimulus package, with current projections at ¥17 trillion. Prime Minister Fumio Kishida has vowed to implement the tax-cut-centered package in June next year.
Kishida has already announced tax cuts of ¥40,000 per person, and the Cabinet aims to decide on the package as early as Thursday.
A revised draft of the economic stimulus package, presented by the government to the ruling parties on Tuesday, included ¥30,000 in income tax cuts and ¥10,000 in residential tax cuts per person. The draft suggests a cost of some ¥3.5 trillion for the cuts, which are described as direct aid to disposable income.
Each low-income household exempt from residential taxes will also receive a ¥70,000 payout.
As for space development, the draft includes a 10-year fund for the Japan Aerospace Exploration Agency, with a provision that it be quickly topped up with ¥1 trillion.
The fund is intended to help companies and universities develop and commercialize advanced technologies for space.
Add TheJapanNews to your Google News feed.