Japanese Scallops Being Sold at U.S. Bases in Japan amid China's Import Ban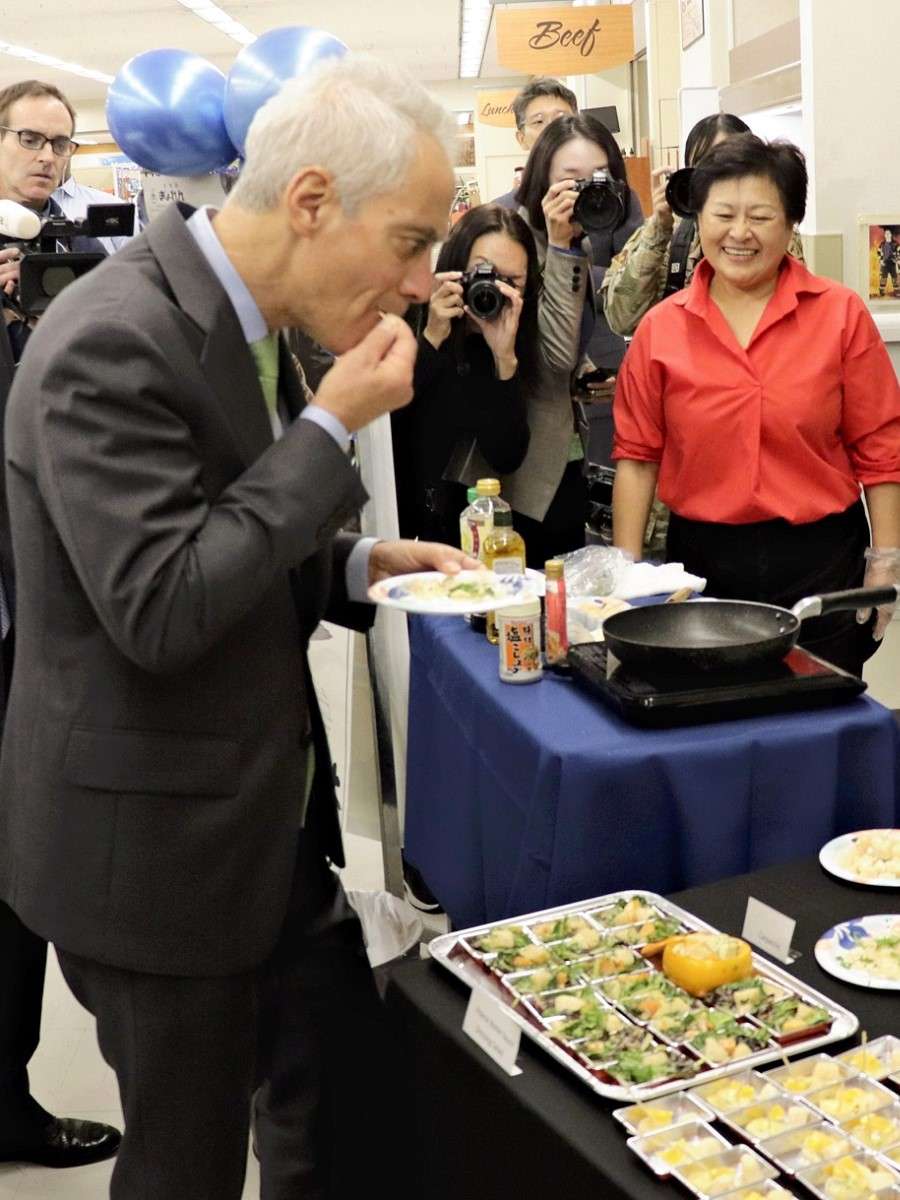 13:24 JST, November 1, 2023
U.S. military forces stationed in Japan have begun purchasing domestic marine products amid China's total import ban.
Japanese seafood will be sold nationwide at U.S. military bases to service members and also be used as foodstuff on U.S. vessels deployed to Japan, the U.S. government said.
Beijing imposed a blanket ban on seafood from Japan following the ocean release of treated water from the crippled Fukushima No. 1 nuclear power plant belonging to Tokyo Electric Power Company Holdings, Inc.
At a Tuesday press conference, U.S. Ambassador to Japan Rahm Emanuel said the United States needs to band together to assist a targeted country to get China to halt its economic coercion. Referring to "Operation Tomodachi" — U.S. forces' support activities for the areas affected by the 2011 Great East Japan Earthquake — he said the spirit of the operation has been inherited, and the United States has stood up as it sees Japan suffering from China's economic intimidation.
About 960 kilograms of scallops from Hokkaido were delivered Tuesday to the U.S. Yokota Air Base in Tokyo. Emanuel tried out some scallops and made sure to highlight their deliciousness and safety.
"I'm very encouraged by the friendship shown by the American people," said Motohiro Kikuchi, the Hokkaido Federation of Fisheries Cooperative Associations vice president who was on hand for the delivery of the scallops at the base.
Add TheJapanNews to your Google News feed.