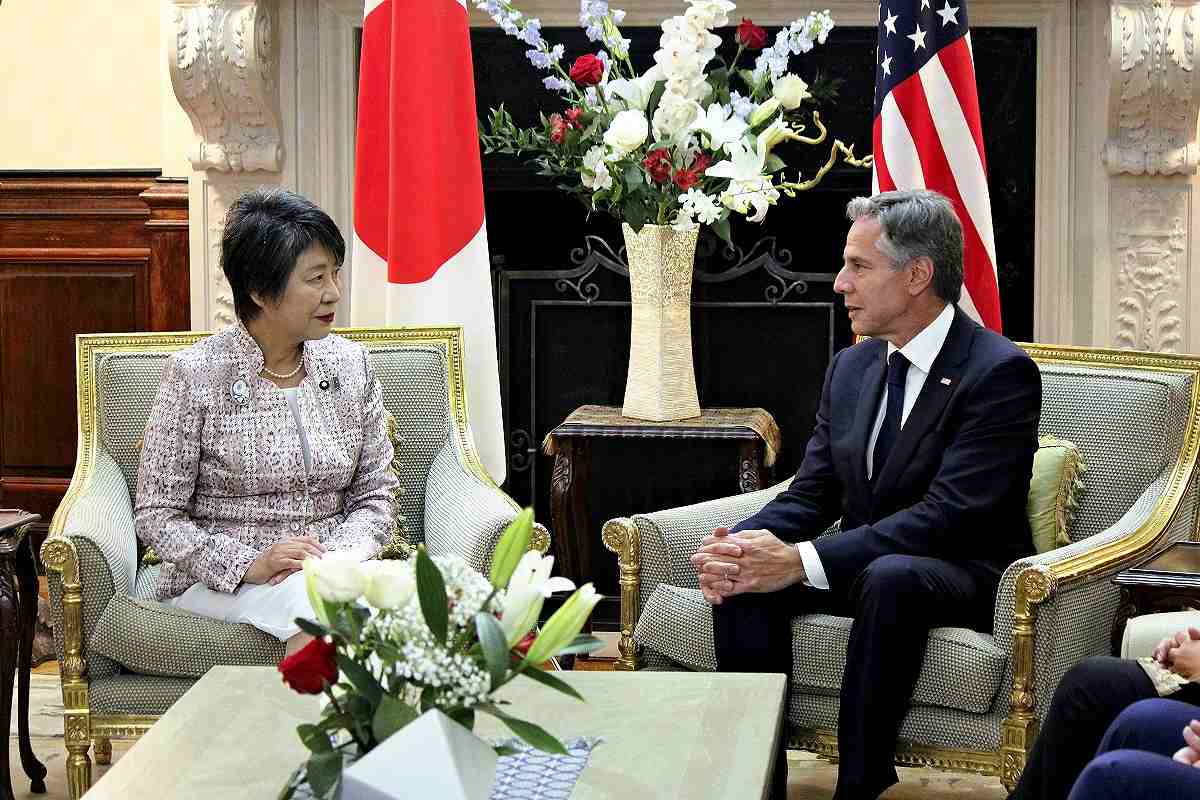 15:25 JST, October 30, 2023
WASHINGTON — Washington and Tokyo are thrashing out plans to hold a Japan-U.S. Economic Policy Consultative Committee Meeting in San Francisco in mid-November, according to several U.S. and Japan sources.
At the meeting, the two countries are expected to confirm strengthened cooperation in such areas as supply chains, advanced technology and economic security, in hopes of enhancing competition with China. It will be the second time for the economic two-plus-two talks to be held since July last year.
The meeting will likely be coordinated in line with the Asia-Pacific Economic Cooperation Ministerial Meeting on November 14-15. The United States and China are seeking to hold a summit meeting at the same time.
The administration of U.S. President Joe Biden will likely emphasize the importance of Japan-U.S. cooperation in countering China with regard to global leadership, and effectively managing tensions between Washington and Beijing.
Japanese Foreign Minister Yoko Kamikawa and Economy, Trade and Industry Minister Yasutoshi Nishimura, and U.S. Secretary of State Antony Blinken and Commerce Secretary Gina Raimondo will attend.
With China in mind, the two sides will reaffirm closer technological cooperation, including the participation of the industrial sector, in such fields such as advanced semiconductors, artificial intelligence and quantum. China has been leveraging private companies' technologies with the aim of advancing the military use of high-tech.
The two countries will also confirm their intention to lead global discussions on economic and energy security, and discuss the specifics of building supply networks for critical minerals and other resources that do not depend on particular countries.
Discussing responses to acts of economic coercion and restrictions on semiconductor exports will likely be on the agenda, too. The U.S. is concerned that technology has been leaked to China via third countries and is currently strengthening regulations to close loopholes for such outflows.
In the energy field, the two nations will likely promote the development and construction of nuclear power plants in Japan, the U.S. and third countries with an eye on advanced light water reactors and small modular reactors, which are considered safer than conventional nuclear power plants.
The two sides are also expected to discuss increased investment to ensure stable energy supplies in light of the deteriorating situation in the Israeli-Palestinian war.
Add TheJapanNews to your Google News feed.