Japan Prime Minister Fumio Kishida Mentions Constitutional Revision, Imperial Succession in Likely Bid to Attract Conservatives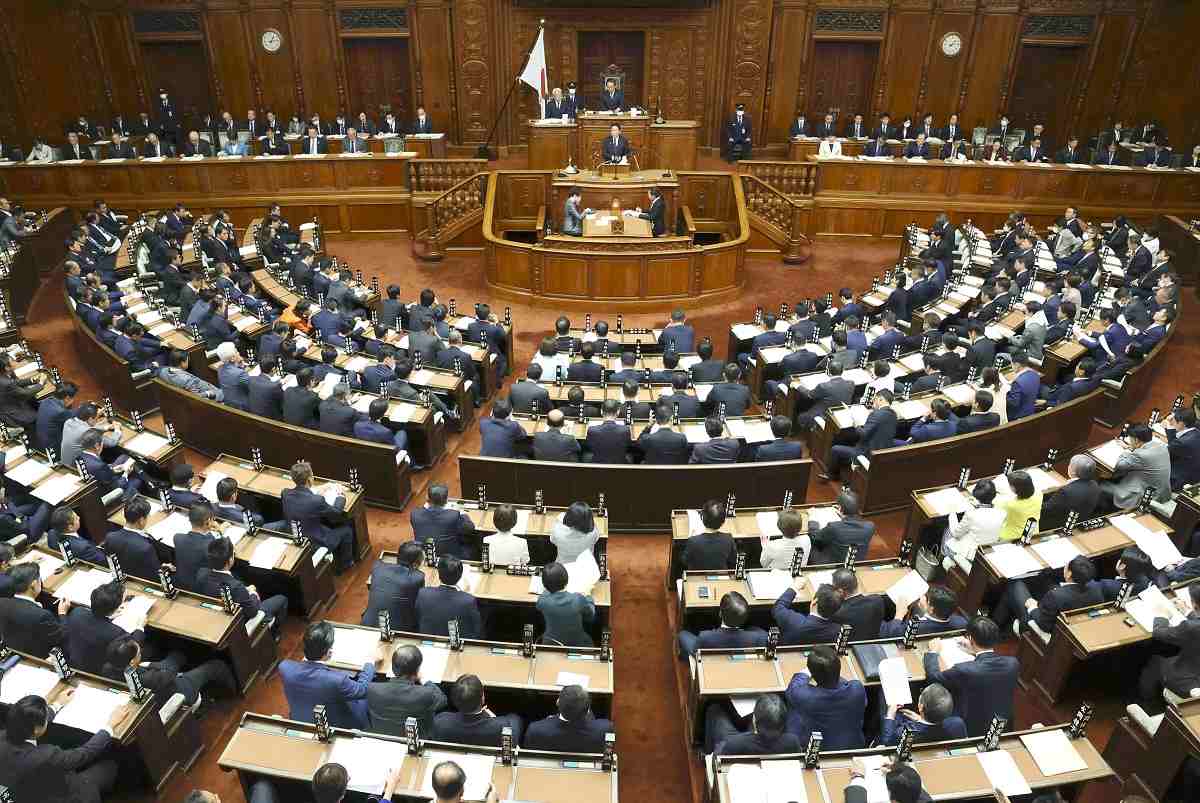 1:00 JST, October 25, 2023
The Constitution was among the items Prime Minister Fumio Kishida mentioned in his policy speech, urging the ruling and opposition parties to formulate draft articles for revision.
Kishida likely aims to attract conservatives by demonstrating his eagerness to revise the Constitution, which has never been amended, during his term as president of the Liberal Democratic Party, which ends next year in September.
During the plenary session of both houses of the Diet on Monday, the prime minister asserted that "constitutional revision that 'shows the ideal model for the country' is also an important issue that cannot be postponed."
This was the first time since the Kishida Cabinet was formed in October 2021 that the prime minister has referred to "the concrete formulation of draft articles" in a policy speech.
Even in January's speech, he only said, "I hope that the debate will be further deepened toward constitutional revision."
An LDP veteran said Kishida has taken "a step forward."
Among the topics that have been discussed for constitutional revision is the establishment of a state of emergency clause, one major point of which is to extend the tenure of Diet members when it is difficult to hold an election. The LDP and its junior coalition partner Komeito as well as Nippon Ishin (Japan Innovation Party) and the Democratic Party for the People have agreed on the need for the clause.
The main opposition Constitutional Democratic Party of Japan has remained cautious, however.
"With the approval rating of the Kishida Cabinet slumping, the prime minister may also be trying to divide the opposition parties by advancing the constitutional revision debate," explains a senior LDP official.
A limited time remains until Kishida's term as LDP president expires at the end of September, and the hurdles to amending the Constitution are high.
In Monday's policy speech, Kishida also referred to the consideration of measures for a stable Imperial succession. The prime minister called for "active discussions so that the consensus of the legislature can be reached at an early date."
This was the first time that Kishida has made such a remark in his policy speech, another indication of his intention to draw conservatives to his side.
Add TheJapanNews to your Google News feed.