LDP Vice President Aso Says Good Japan-S.Korea Relations Need to Be Sustained, Solidified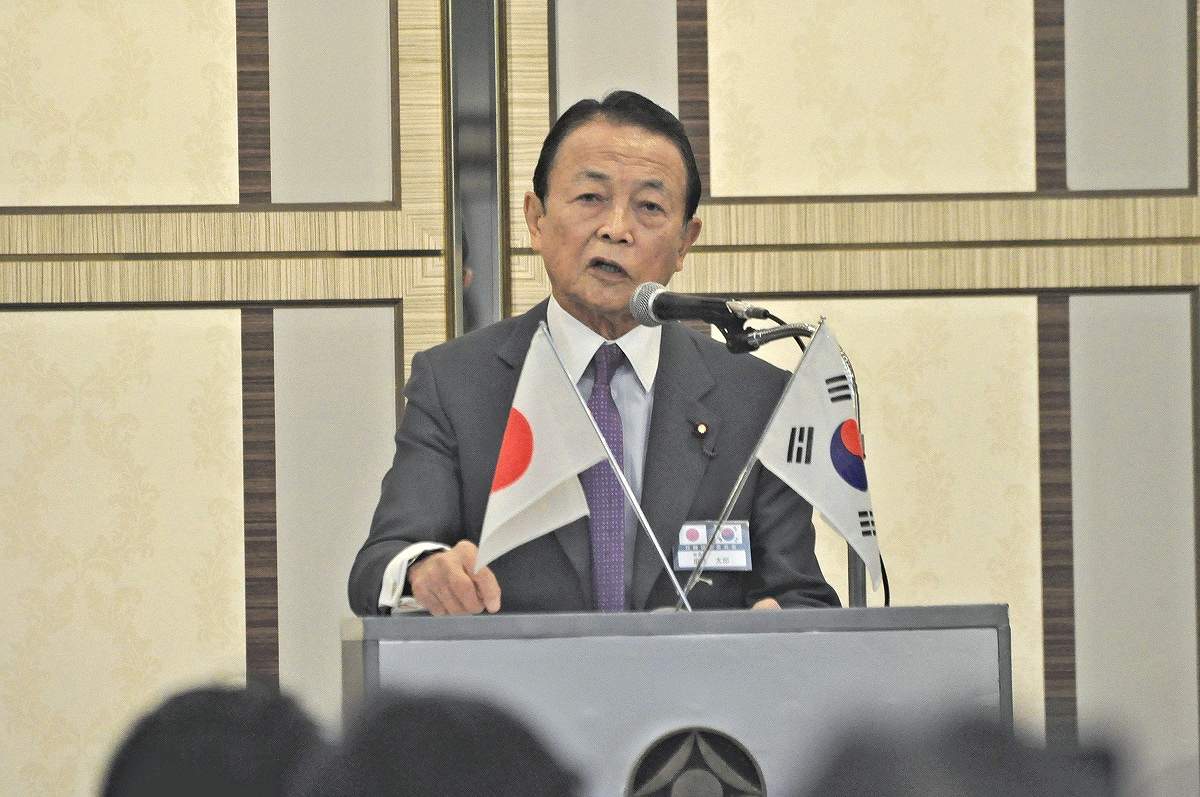 15:14 JST, October 24, 2023
Japan-Korea Cooperation Committee Chairman Taro Aso on Monday stressed the need to make sure that the improvement of Japan-South Korea relations is sustained and solidified.
Speaking at a joint meeting of the committee and the Korea-Japan Cooperation Committee held in Tokyo, Aso, who also is the vice president of the ruling Liberal Democratic Party, said that countries can be classified into three categories: democratic, authoritarian and those whose political ideas or positions are not clear.
The two committees comprise political and business leaders of Japan and South Korea, respectively.
Aso said that for global stability and prosperity, it is essential that Japan and South Korea, which share the same values, "have cooperative relations."
"There is a very large gap between when our bilateral relations are good and bad. Efforts by both countries to narrow the gap will contribute to our national interests and global stability," Aso said.
Foreign Minister Yoko Kamikawa also attended the meeting. She said: "There has never been a time when cooperation between Japan and South Korea is more necessary as we face a severe security environment."
Add TheJapanNews to your Google News feed.