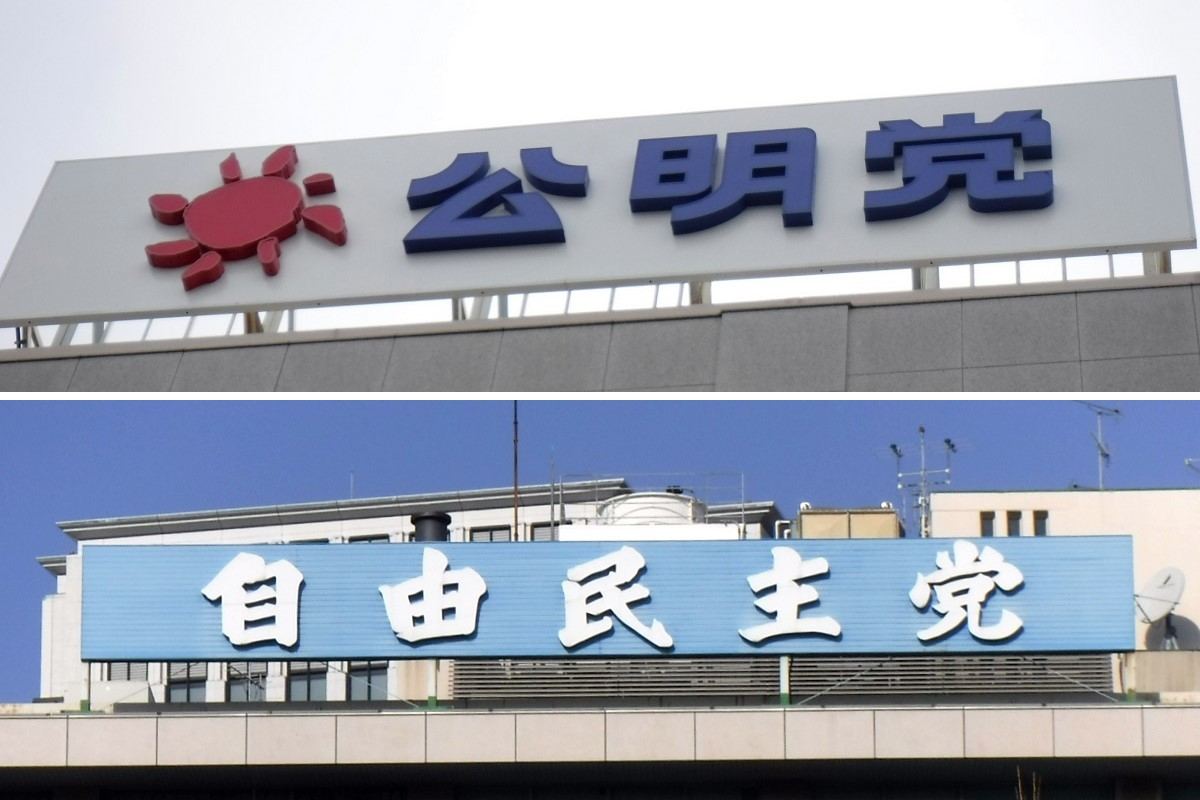 16:37 JST, October 15, 2023
Kochi/Tokushima, Oct. 14 (Jiji Press)—The leaders of Japan's ruling Liberal Democratic Party and its junior coalition partner, Komeito, visited the western Japan cities of Kochi and Tokushima on Saturday to jointly campaign for a House of Councillors by-election to be held on Oct. 22.
Japanese Prime Minister Fumio Kishida, also president of the LDP, and Natsuo Yamaguchi, leader of Komeito, stood side by side to deliver campaign speeches in the two cities, highlighting the coalition government's efforts to tackle rising prices.
The visits marked the prime minister's first campaigning activity for the by-election for an Upper House seat representing a district covering the western prefectures of Kochi and Tokushima, in which the LDP-backed Ken Nishiuchi and independent candidate Hajime Hirota will go head-to-head. Hirota previously served as a lawmaker in the House of Representatives, the lower chamber, of the main opposition Constitutional Democratic Party of Japan.
In his speech, Kishida said: "We must firmly support all of you who are suffering from high prices. We will come up with drastic economic measures this month." He also said, "We will return the fruits of growth in the form of income."
"We will consider not only benefits but also measures that taxpayers can accept," Komeito's Yamaguchi said, indicating his intention to ask the government for an income tax cut.
Meanwhile, Katsuya Okada, secretary-general of the CDP, delivered a campaign speech in the town of Katsuura in Tokushima Prefecture.
Okada said the government's submission of a draft fiscal 2023 supplementary budget, which is expected to include funding for measures tackling rising prices, to the upcoming extraordinary parliamentary session may be delayed until mid-November or later.
"Why not do it sooner?" Okada said. "If (the government) really understands people's sufferings, it wouldn't be so slow (in preparing the supplementary budget)."
Also on Oct. 22, another by-election will be held in the Lower House's Nagasaki No. 4 district in southwestern Japan, with an LDP candidate up against a CDP-backed candidate.
Add TheJapanNews to your Google News feed.