Japan Lower House Speaker Hiroyuki Hosoda Dodges Questions on Church Ties and Harassment Allegations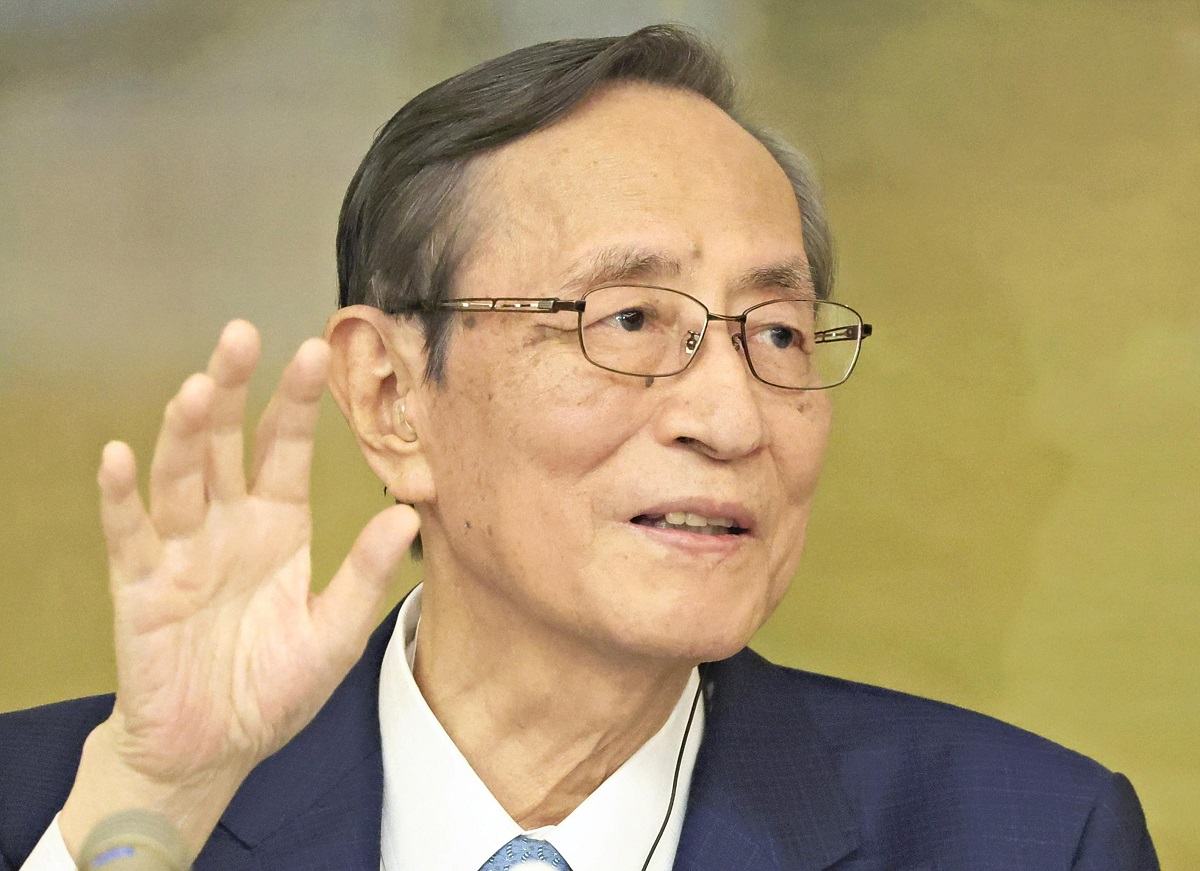 1:00 JST, October 15, 2023
Speaker of the House of Representatives Hiroyuki Hosoda finally gave a press conference on Friday to explain his relationship with the Unification Church, officially known as the Family Federation for World Peace and Unification. However, the former Liberal Democratic Party member was criticized for being "insincere," both by the opposition and the LDP. During the press conference, he often avoided directly answering questions pertaining to his special relationship with the group or allegations of sexual harassment against female reporters.
"I attend [gatherings with the Unification Church] only when invited. LDP members are invited to various parties," said Hosoda during the press conference.
He is confirmed to have attended gatherings of organizations with ties to the Unification Church a total of eight times from 2014 to 2021, but he stressed that he saw no issue with this.
In September 2022, the LDP released the results of a survey examining the relationship between LDP lawmakers and the Unification Church. Hosoda was exempt from the survey because he does not belong to any parliamentary group. He released documents in September and October that year admitting his contacts with the Unification Church but refused to hold a press conference until now.
Regarding the sexual harassment allegations, Hosoda told reporters: "Your question assumes that there was sexual harassment, but I am speaking on the assumption that there was not. Telling me something happened when I don't remember it is harassment against men."
He added, "No one has ever filed a specific complaint against me."
Commenting on the matter, Prime Minister Fumio Kishida said, "As a general rule, the idea that there is no sexual harassment if no one comes forward is not appropriate."
Add TheJapanNews to your Google News feed.