Japan Govt to Boost Support for Companies to Recycle Resources in Quest for 'Circular Economy'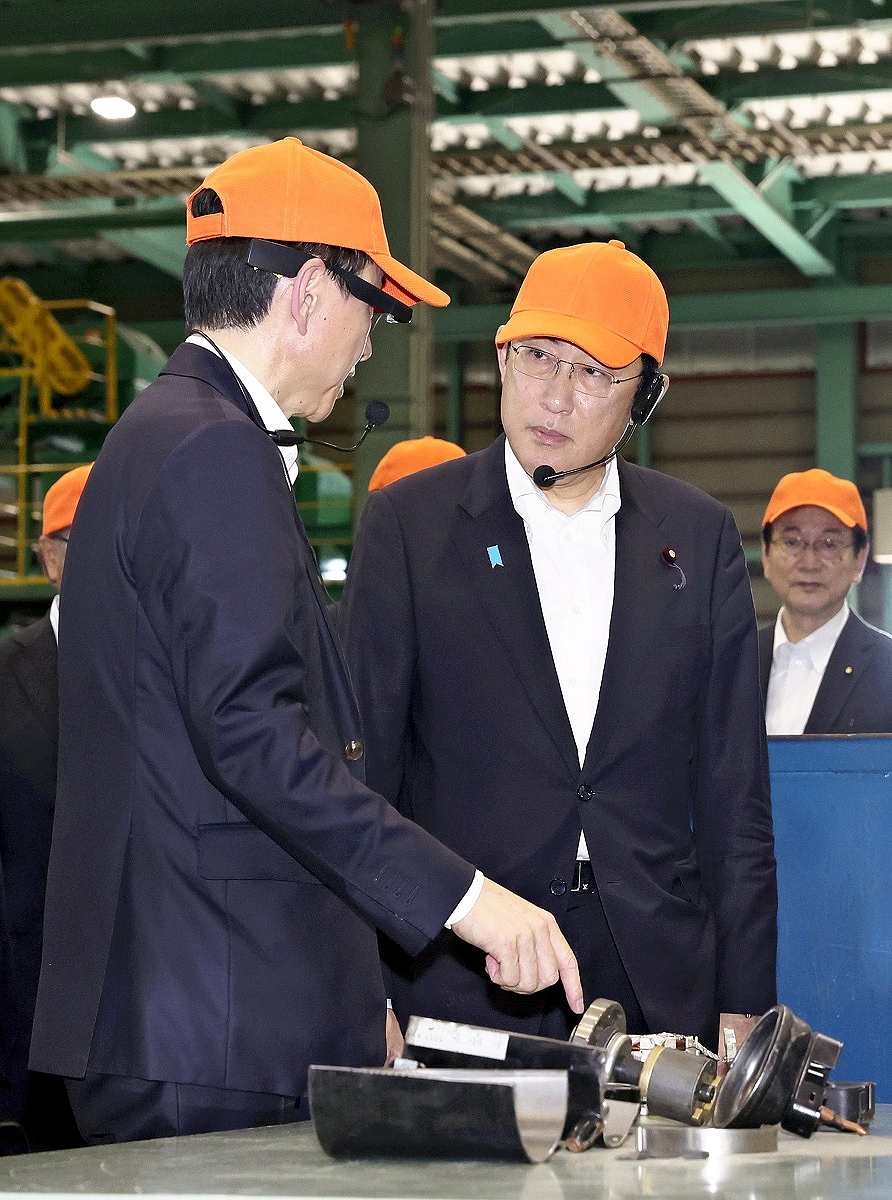 20:00 JST, October 13, 2023
Prime Minister Fumio Kishida, aiming to enhance a "circular economy" that focuses on recycling and reusing materials, has instructed concerned ministries to boost support for companies in recovering industrial resources such as metals and plastics.
Kishida made the demand to Economy, Trade and Industry Minister Yasutoshi Nishimura and Environment Minister Shintaro Ito earlier this week.
The main focus of the program will be to support research and development as well as capital investment by companies. The government plans to include the measures in the economic stimulus package to be finalized later this month.
According to government sources, the program is expected to focus on three areas: cooperation between the industrial, government and academic sectors, direct support for investment, and regulatory review.
With regard to investment, the government plans to subsidize companies to help them conduct tests and secure facilities to recover metals from such items as household appliances and automobiles, or to recycle discarded food and clothing as raw materials.
The government will consider including the necessary funding in the supplementary budget for fiscal 2023 and the initial budget for fiscal 2024.
On Tuesday, Nishimura expressed at a press conference the government's intention to put effort into building collaboration between the industrial, government, and academic sectors.
"To accelerate recycling of resources, efforts cannot be left to companies alone; local governments, universities, consumers and everyone else must become involved, too," he said.
The government is also considering amending the Law on the Promotion of Effective Utilization of Resources. Currently, for example, battery and appliance manufacturers are obliged to voluntarily collect used batteries. The government intends to further encourage manufacturers to consider the ease of recycling from the development stage in the design of products, and require them to indicate the percentage of recycled materials used.
¥80 tril. market size
The government has set a goal of achieving a decarbonized society by 2050. By increasing the reuse of raw materials, a reduction in carbon dioxide emissions compared to manufacturing products from scratch can be expected.
There are numerous domestic companies that have developed exemplary recycling technologies. Among them, such firms as JX Metals Corp. and Mitsubishi Materials Corp. have made a business out of removing impurities from used electronic equipment and recovering and recycling the valuable metals.
The government, which plans to expand the scale of the circular economy from a market of about ¥50 trillion in 2020 to ¥80 trillion by 2030, is pressing to create an environment in which companies can more proactively become involved.
Urban mining
In August, the government reached an agreement with the Association of Southeast Asian Nations (ASEAN) on technical cooperation in the utilization of used electronic devices, which have been dubbed "urban mines."
The government plans to send Japanese experts to ASEAN member countries to provide guidance on the dismantling of personal computers and smart phones, and the recovery of metals from electronic circuit boards.
China is the leading producer of copper and rare metals, which are reused in electric vehicles and other products. As such, the utilization of urban mines is also seen as beneficial from an economic security perspective.
"If we strengthen ties with ASEAN, which is geographically close to Japan, and promote the transition to a circular economy, it will lead to diversification of material procurement sources," a senior official of the Economy, Trade and Industry Ministry said.
At an International Energy Agency meeting in Paris in September, the government proposed to collaborate in the recovery of metals within a framework of 14 countries and regions, including the United States and the European Union.
Add TheJapanNews to your Google News feed.