92.2% in Japan View China Unfavorably, Says Japan-China Public Opinion Survey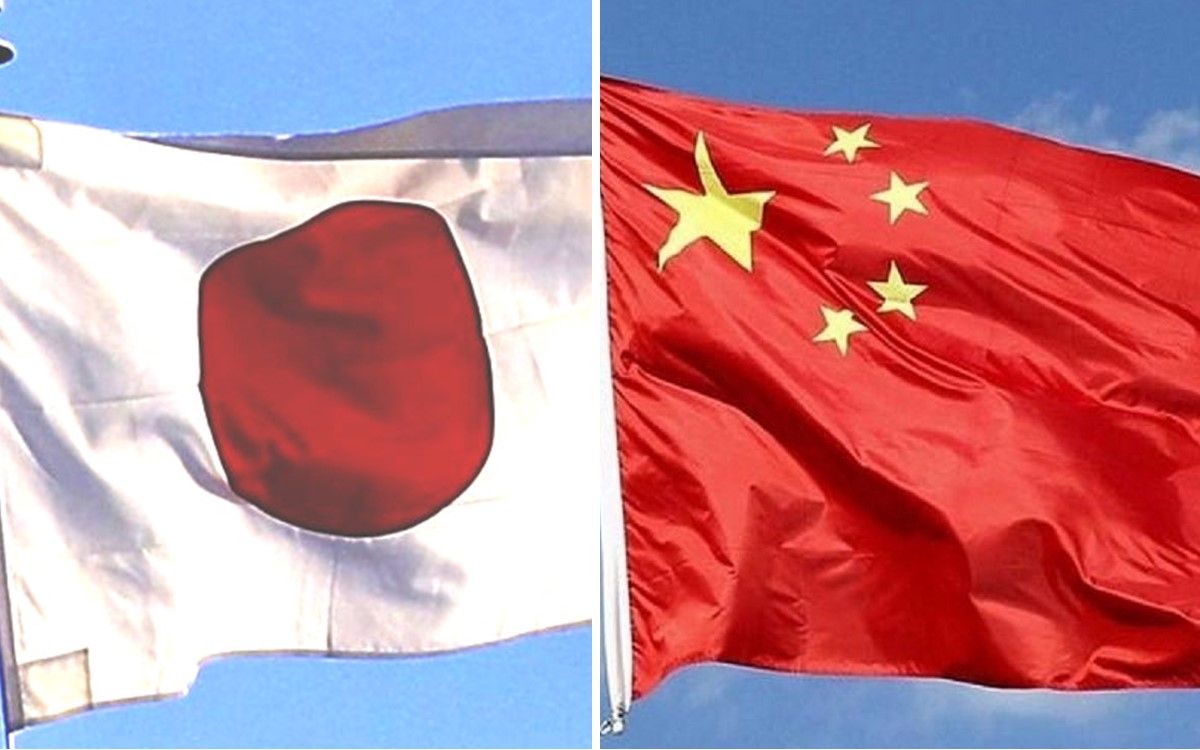 16:40 JST, October 11, 2023
An annual survey found 92.2% of Japanese respondents had an "unfavorable" or a "relatively unfavorable" view of China, up 4.9 percentage points from last year's survey. This is the second highest figure since the survey started in 2005, only below 2014 when confrontations were escalating between the two countries over issues such as the Senkaku Islands.
The 19th Japan-China Public Opinion Survey, conducted by Japanese think tank The Genron NPO and China International Communications Group, was carried out in August and September. 1,000 respondents were from Japan and 1,506 were from 10 Chinese cities, including Beijing, Shanghai and Guangzhou.
When asked to explain their unfavorable view of China, with multiple answers allowed, 49.1% of Japanese respondents selected "Actions that differ from international rules," and 40.7% selected "Repeated anti-Japan reports by the Chinese media." The share of people selecting these responses rose from last year, apparently in response to scientifically unfounded statements repeated by China over the ocean release of treated water from the Fukushima No. 1 nuclear power plant.
On the other hand, the share of Chinese respondents who viewed Japan unfavorably held mostly steady at 62.9%, up from 62.6% last year.
As for mutual visits by the leaders of the two countries, far fewer on both sides said such visits "should be realized immediately": 16.6% in Japan, down from last year's 36.9%, and 20.6% in China, down from 32.0%. The most favored answer was that visits should be realized "at an appropriate time while keeping an eye on the international situation," with 45.9% selecting this answer in Japan and 49.7% choosing it in China.
The share saying they thought a military conflict would break out between Japan and China was 33.3% in Japan and 58% in China.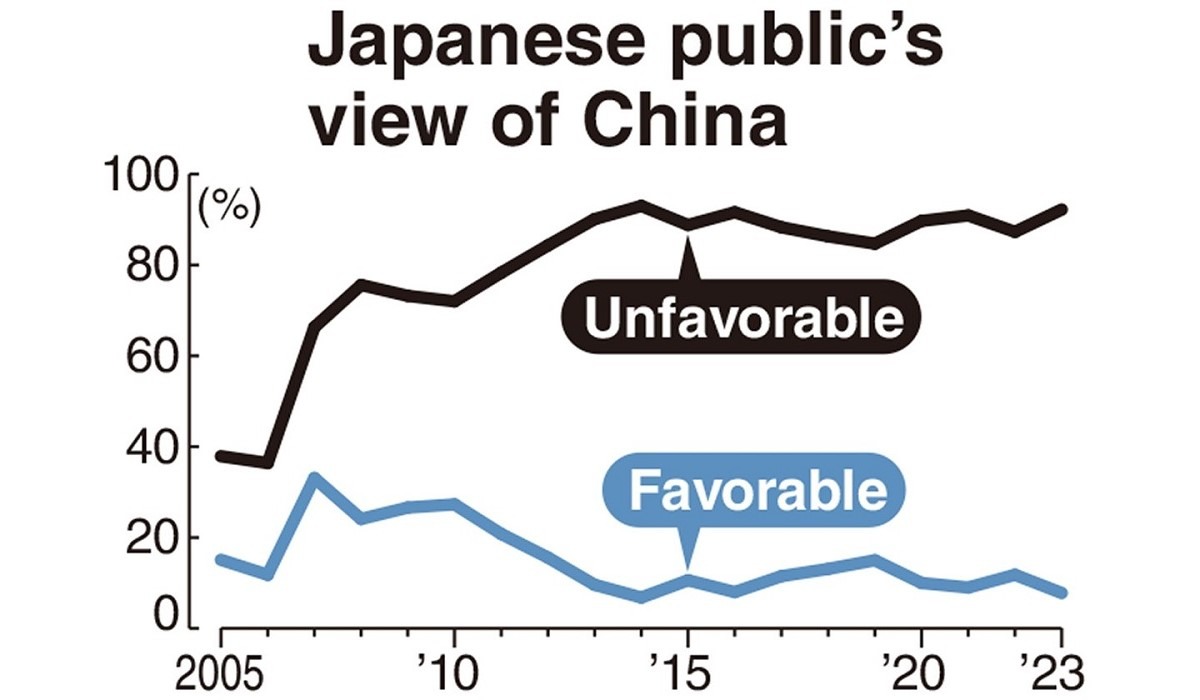 Add TheJapanNews to your Google News feed.