Kishida Visits Cedar Woods, Stresses Hay Fever Countermeasures; Planting of Low-Pollen Trees to be Prioritized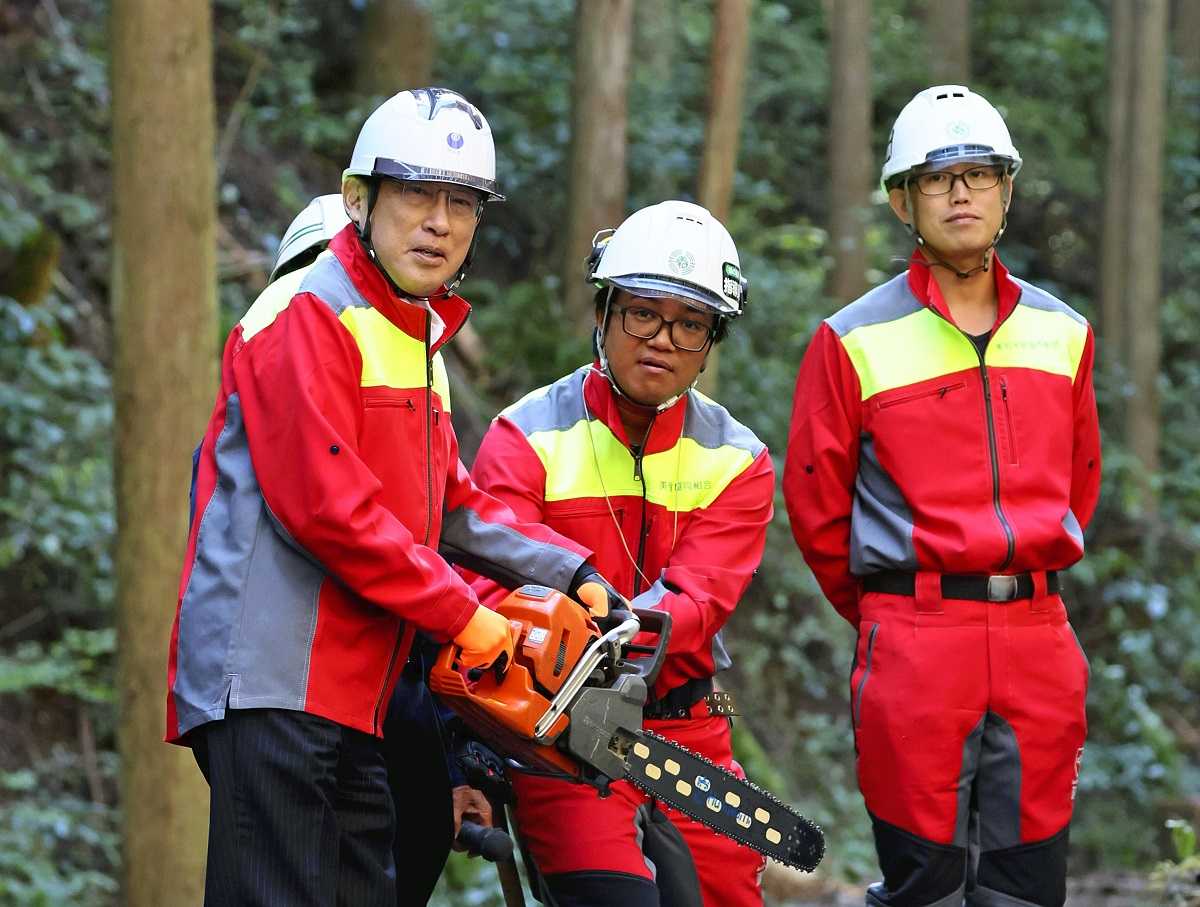 11:40 JST, October 8, 2023
HITACHIOMIYA, Ibaraki — Prime Minister Fumio Kishida visited a cedar logging site in Hitachiomiya, Ibaraki Prefecture on Saturday, as part of the government's efforts to deal with hay fever.
Kishida tried his hand at operating heavy machinery and held a chainsaw to feel the weight of it.
"I will designate priority areas, including this section of the woods, for cedar felling and replanting [with low-pollen species]," Kishida said. Cedar trees are the source of much of the pollen that causes hay fever.
Speaking to reporters following the inspection, Kishida also said he would include measures to promote the use of cedar for housing materials in the economic stimulus package, stressing that he will put them into action "at an early date."
Earlier in the day, he visited a dairy farm in Nasukarasuyama, Tochigi Prefecture, and expressed his intention to promote the export of milk and other dairy products.
Add TheJapanNews to your Google News feed.