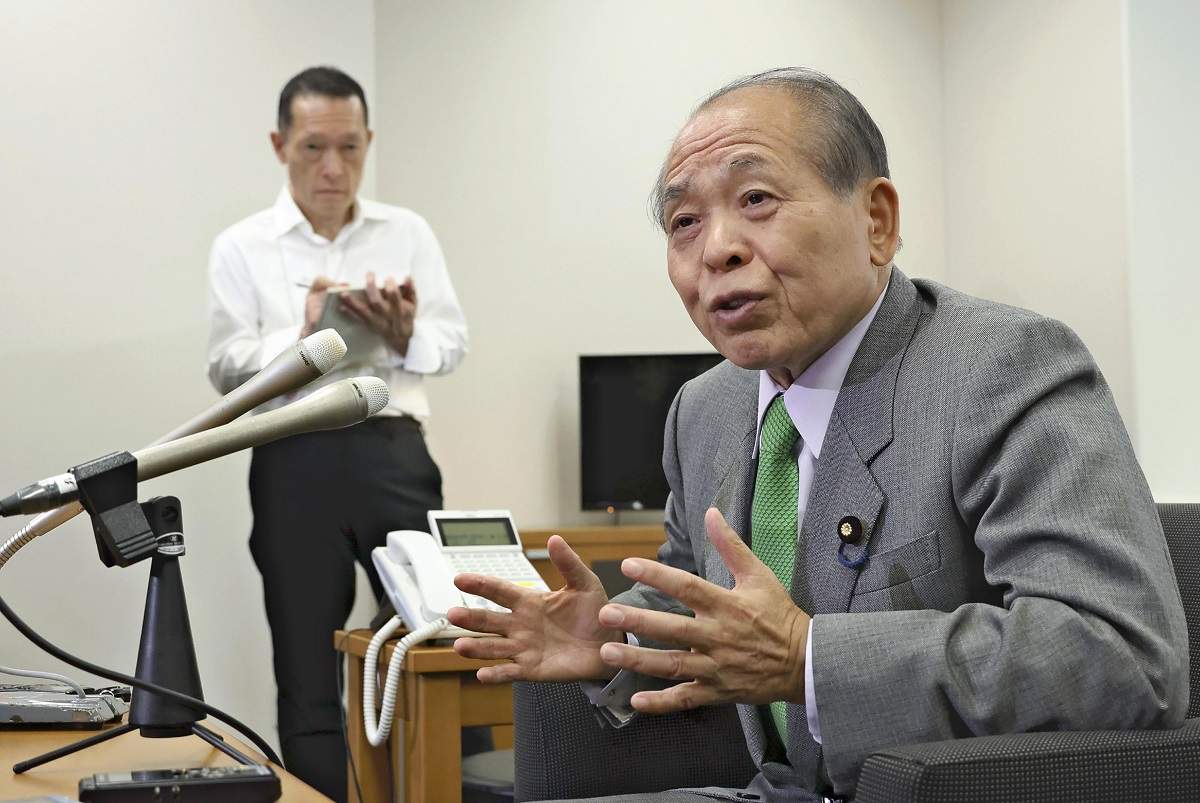 18:13 JST, October 7, 2023
TOKYO (Jiji Press) — Nippon Ishin (Japan Innovation Party) is set to expel lawmaker Muneo Suzuki, who visited Russia without notifying the party beforehand, party sources said Friday.
Amid speculation about an early dissolution of the House of Representatives for a general election, the majority of Nippon Ishin members are calling for severe punishment due to concerns about the impact of Suzuki's pro-Russian remarks and actions.
On Friday, the opposition party decided to leave the decision on Suzuki, a member of the House of Councillors, up to its leader, Nobuyuki Baba, and Secretary General Fumitake Fujita.
Nippon Ishin then held a meeting of its party ethics committee to let Suzuki give an explanation. Some party members also brought up as an issue a video released by a Russian media outlet of Suzuki expressing his confidence in a Russian victory in the country's war in Ukraine.
A meeting of the party's executive members will be held on Tuesday to formally decide Suzuki's fate.
"The party opposes anybody going [to Russia]," Nippon Ishin coleader Hirofumi Yoshimura, also the governor of Osaka Prefecture, told reporters in Tokyo.
Suzuki should take a "severe punishment," Yoshimura said, adding that the party ethics committee has reached the conclusion that he should be expelled.
During his trip to Russia from Sunday until Thursday, Suzuki held talks with Russian Deputy Foreign Minister Andrei Rudenko and other individuals to discuss the war in Ukraine.
Suzuki also requested a resumption of trips to the northern territories by former Japanese residents to visit the graves of their relatives and ancestors.
Suzuki informed the upper house of his trip in advance, but he notified his party only after leaving for Russia.
Add TheJapanNews to your Google News feed.