Japan Prime Minister Touts Leadership on Regulating AI, Calls for Action on Disinformation and Copyright Protection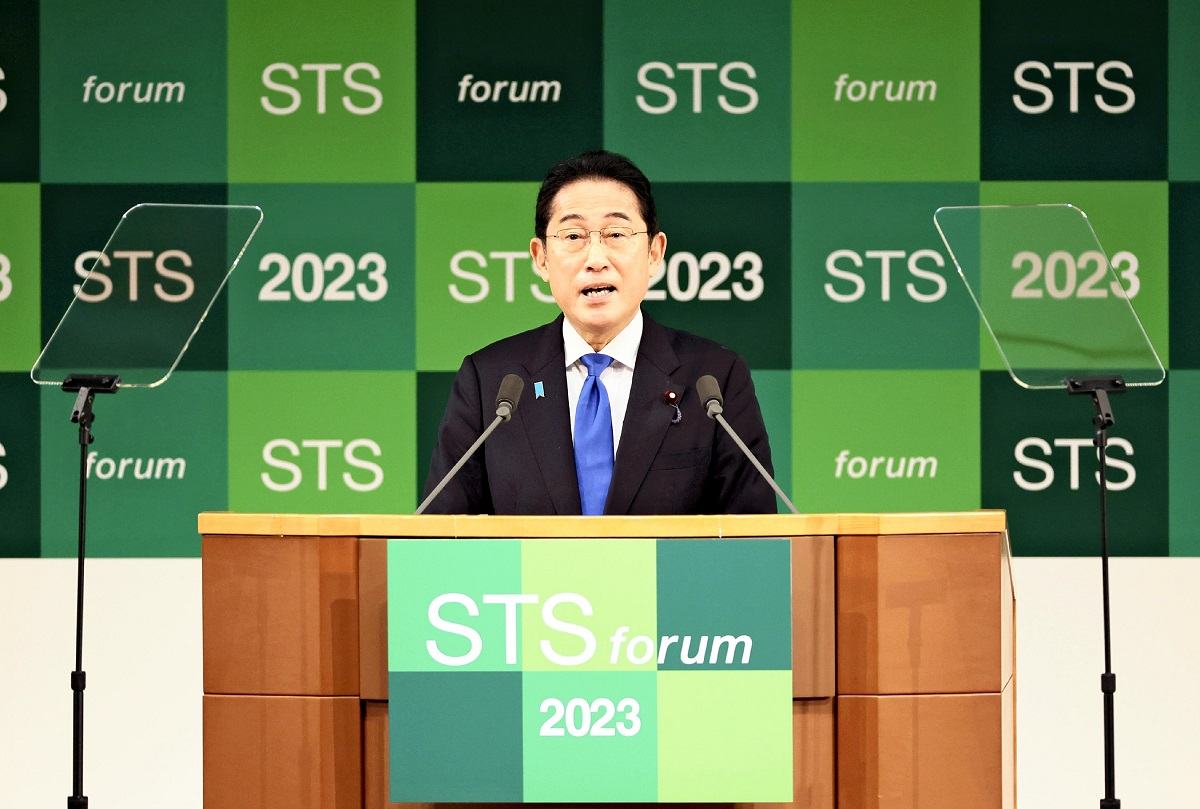 16:33 JST, October 2, 2023
Prime Minister Fumio Kishida emphasized Japan's leadership in the creation of international rules aimed at realizing trustworthy artificial intelligence, in a speech delivered in Kyoto on Sunday.
Speaking at the annual meeting of the Science and Technology in Society forum, Kishida referred to Japan's proposing the Hiroshima AI Process, a framework to address generative AI-related issues, as the chair of G7 industrialized nations.
"With a view to ensuring trustworthy AI, Japan is now taking the lead in international rule-making on governance and transparency," the prime minister said.
The meeting was attended by Nobel laureates and other world-renowned scientists, policymakers and business leaders.
The G7 leaders decided to create the Hiroshima AI Process at their summit meeting in Hiroshima in May and intend to formulate international rules on generative AI by the end of the year. There are concerns that the use of generative AI may lead to the proliferation of false information and infringement of intellectual property rights, including copyrights.
The focus of the international rulemaking discussions will be on whether effective regulations can be established in various fields such as education, security, and elections. Another issue to be addressed is how to prevent the monopolization of services by a few IT giants that control the development platform for generative AI.
In his speech, Kishida expressed his intention to promote the use of advanced technologies such as generative AI, while also saying it is important to seriously address the negative social impact and ethical issues associated with such technologies.
The prime minister said the issues of disinformation, privacy and copyright protection must also be dealt with.
A new digital technology called Originator Profile is attracting attention as a countermeasure against disinformation. It allows internet users to confirm the credibility of information through digital signatures attached to internet content such as news, corporate websites and ads and authenticated by a third-party organization.
Add TheJapanNews to your Google News feed.