Japanese Foreign Minister Meets with 15 Counterparts; Promotes Expansion of Women's Role in Stopping Armed Conflict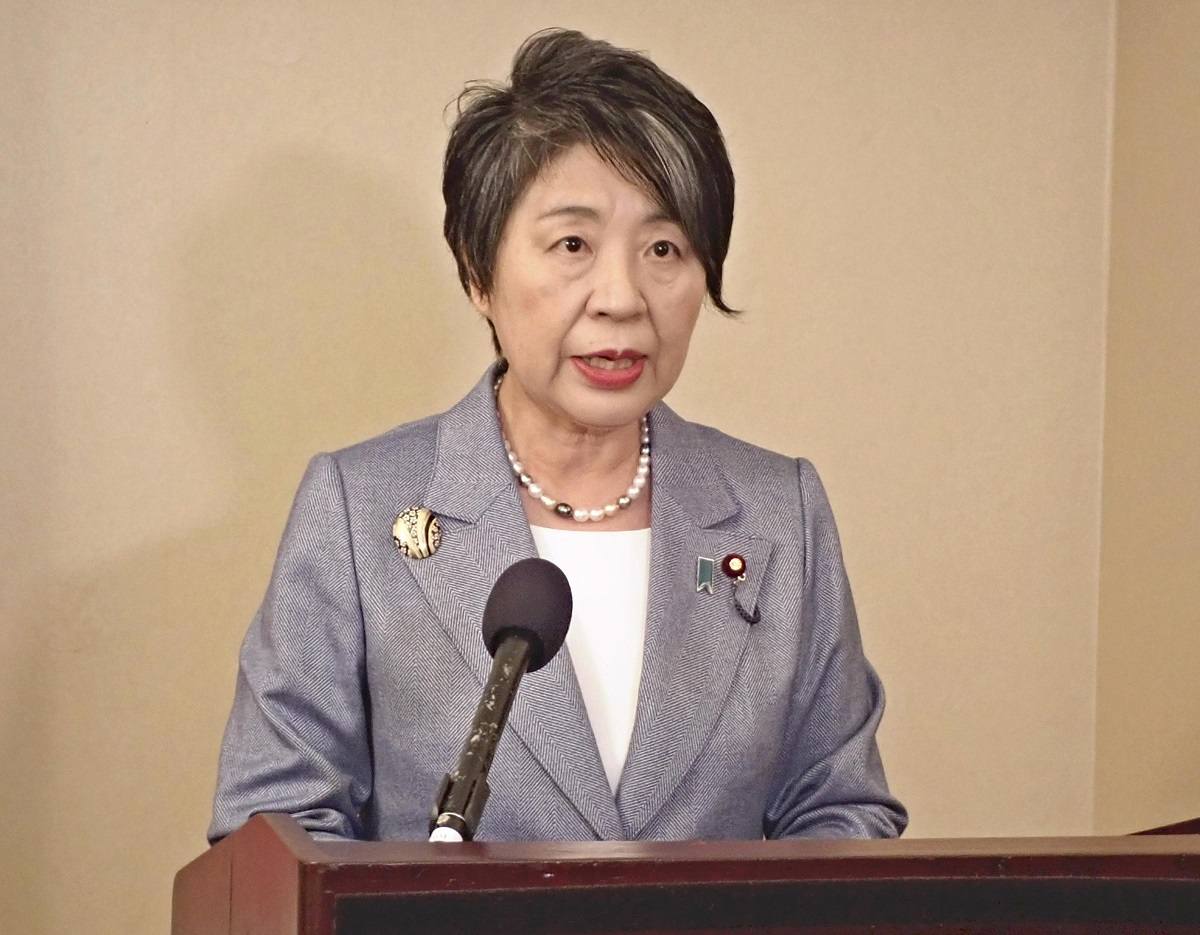 20:00 JST, September 24, 2023
Before returning to Japan on Saturday from her first overseas tour, Foreign Minister Yoko Kamikawa met individually with her counterparts from 15 countries over just five days. Kamikawa also worked to convey her own policies on the trip, stressing the importance of "women, peace and security," or WPS, an issue that she has made her life's work.
Kamikawa will face troublesome diplomatic issues as foreign minister, including Japan's relationship with China, that will likely continue to test her diplomatic skills.
"I have been able to build a foundation of trust, which is a key element of diplomacy," Kamikawa told reporters on Friday morning in New York as she ended her first overseas tour since becoming foreign minister. "This will be a significant asset as we proceed with diplomatic activities."
During her stay in the United States, Kamikawa attended multilateral foreign ministers' meetings, including one for the Quad nations of Japan, the United States, Australia and India. She also attended a Group of Seven foreign ministers' meeting in which she compiled a chair nation's statement, and held separate talks with foreign counterparts.
A senior official of the Foreign Ministry said, "It was a tough schedule, but [Kamikawa] was fortunate to be able to make her debut on a trip to the United Nations, as she could meet with foreign ministers from all over the world on a single occasion."
WPS is aimed at having women be more involved in efforts to prevent or resolve armed conflicts. Kamikawa formed a league of concerned lawmakers in October last year, and feels pride in her proactive efforts to promote the concept.
Kamikawa reviewed the draft of her address to a related event Thursday morning until the last minute, and emphasized in her remarks that Japan would deepen cooperation with members of the Association of Southeast Asian Nations.
The host of the event introduced Kamikawa as a truly great leader for the WPS movement.
However, there was no meeting between Kamikawa and Chinese Foreign Minister Wang Yi, as Wang skipped the General Assembly meeting of the United Nations.
South Korea is said to be aiming to hold a trilateral summit meeting with Japan and China this year, so foreign minister-level negotiations for the plan may be held.
There are many issues to tackle concerning the Japan-China relationship, such as China's aggressive maritime advancements and its total ban on imports of fisheries products from Japan following the start of the release of treated water from Tokyo Electric Power Company Holdings, Inc.'s Fukushima No. 1 nuclear power plant.
Kamikawa will have to achieve a difficult balance between improving ties with Beijing and arguing Japan's position on such issues.
Add TheJapanNews to your Google News feed.