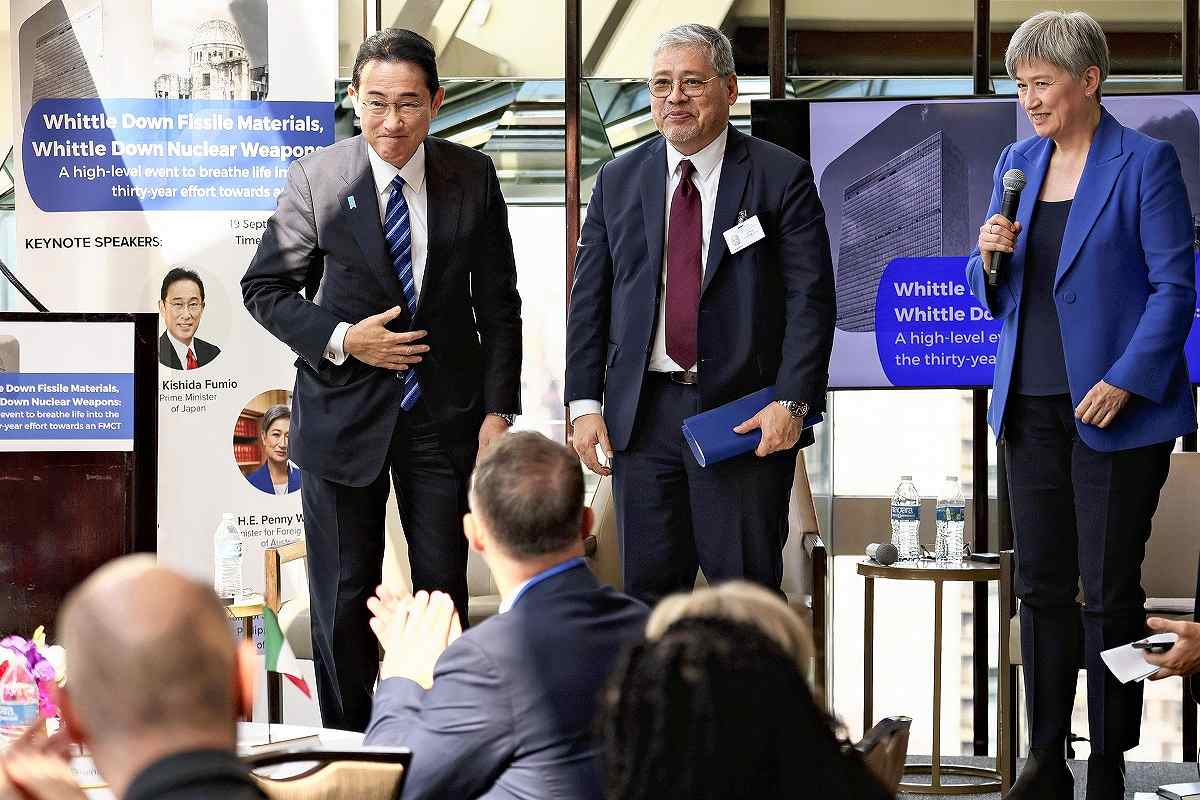 20:00 JST, September 20, 2023
NEW YORK — Prime Minister Fumio Kishida stressed the need to continue reducing nuclear weapons around the world at a high-level event regarding the Fissile Material Cut-off Treaty to ban the production of fissile materials for weapons in New York on Tuesday.
The prime minister also called for an early start of negotiations on the treaty.
Japan co-hosted the talks with Australia and the Philippines in an effort to increase momentum for nuclear disarmament.
"I have a strong sense of urgency about the current situation surrounding the NPT (Nuclear Non-Proliferation Treaty)," Kishida said. His words were spurred by Russia's invasion of Ukraine and its threats to use nuclear weapons, as well as rifts between the United States and China, both of which possess nuclear weapons.
Given the situation, Kishida urged the international community to sustain and advance the NPT framework.
Kishida subsequently delivered a speech at the SDG Summit 2023, which discusses the progress of Sustainable Development Goals.
The prime minister said that Japan is set to lead the international community toward reaching the goals by 2030. He also expressed his intention to revise strategies to promote SDGs by the end of this year.
Add TheJapanNews to your Google News feed.