Japan's Foreign Minister Yoko Kamikawa Makes Global Debut, Meets US, UK Counterparts to Enhance Ties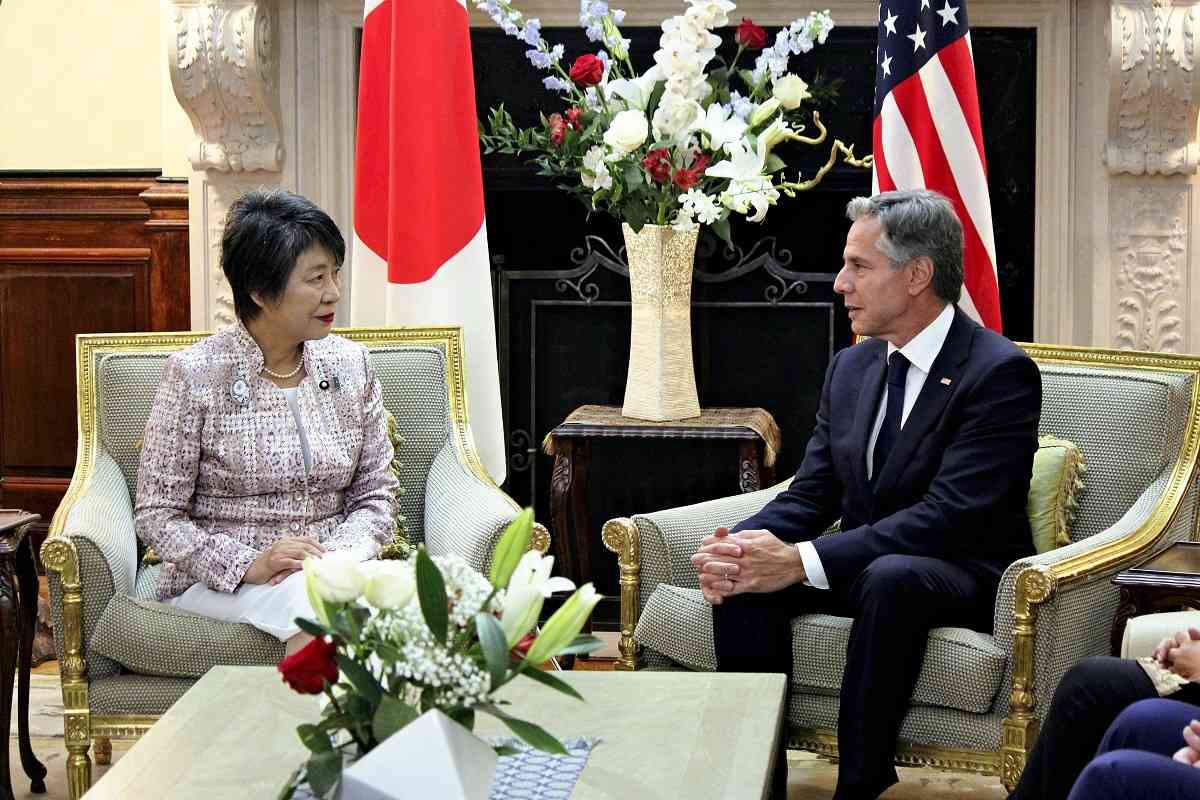 16:19 JST, September 19, 2023
NEW YORK — Foreign Minister Yoko Kamikawa made her debut on the global stage as Japan's top diplomat, meeting her U.S. and U.K. counterparts on Monday in the Big Apple.
Kamikawa also chaired the G7 Foreign Ministers' Meeting held the same day during the U.N. General Assembly's High-Level Week.
The former justice minister was named to her new post just on Sept. 13 in Prime Minister Fumio Kishida's second reshuffle of his latest Cabinet.
During the meeting with U.S. Secretary of State Antony Blinken, Kamikawa called for a frank discussion on the challenges faced by their countries.
Blinken said the U.S. takes "deep appreciation" in "the fact that the partnership between Japan and the United States has never been stronger."
Both agreed to deepen cooperation to elevate the Japan-U.S. alliance, confirming that they would promote cooperation in the security and economic fields.
At her meeting with U.K. Foreign Secretary James Cleverly, Kamikawa stated that "the importance of the U.K. to Japan is unchanging."
Cleverly responded that the U.K. hoped to cooperate closely with Japan in areas such as defense, economy and security.
Among other meetings, Kamikawa held talks with Brazilian Foreign Minister Mauro Vieira. The two confirmed that their countries will cooperate in preparation for the G20 summit to be held in Rio de Janeiro next year.
Rafael Grossi, the director general of the International Atomic Energy Agency, a U.N. specialized agency, also met with Kamikawa. They signed a memorandum of cooperation regarding the discharge of treated water from the Fukushima No.1 nuclear power plant into the ocean. The plant is being decommissioned by Tokyo Electric Power Company Holdings, Inc.
Kamikawa said Japan will continue to explain the safety of treated water based on scientific evidence.
Grossi stressed that the IAEA will offer Japan ongoing support as the discharge of treated water into the sea continues.
Add TheJapanNews to your Google News feed.