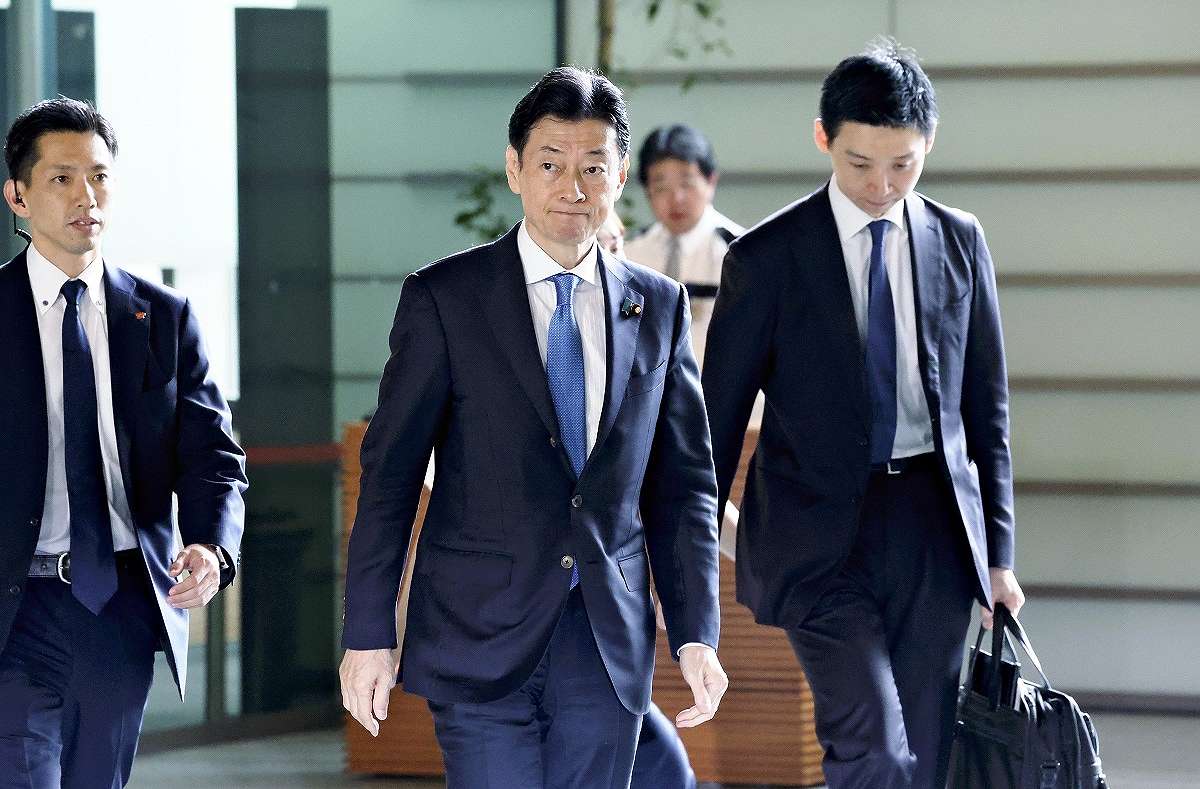 20:00 JST, September 15, 2023
The government is set to sign a memorandum of understanding with Canada on storage batteries used to power electric vehicles (EVs), among other purposes, it has been learned.
With the move — slated to be inked later this month — Tokyo aims to promote Canada-based battery manufacturing by Japanese companies. The two nations intend to strengthen supply chains for such batteries, which are expected to see increasing global demand amid the ongoing decarbonization trend.
Economy, Trade and Industry Minister Yasutoshi Nishimura will visit Canada and sign memorandums of understanding with Minister for Innovation, Science and Industry Francois-Philippe Champagne, among others, on Sept. 21.
Nishimura will be accompanied on the trip by executives of Mitsubishi Corp., Panasonic Energy Co. and other companies involved in resource development and battery production, with the aim of exchanging related information with Canadian firms.
The memorandum is expected to include a bilateral commitment to publicly support and encourage Japanese bodies to invest in Canada. It is also expected to say that regulatory authorities in both nations will work together to facilitate necessary licensing procedures — including development-related environmental impact assessments — while promoting relationships between Japanese companies and Canada's Indigenous peoples, especially in resource-rich areas.
Japan relies heavily on imports from China and South America for many key minerals, including cobalt, graphite and lithium. For example, about 90% of Japan's graphite comes from China.
By cooperating with graphite- and lithium-rich Canada, the Japanese government hopes to reduce its dependence on China, while strengthening Japan's economic security.
Canada borders the United States — a key market for Japanese automakers — and as such, Canada-based production of battery and related products by Japanese firms could help swell this nation's sales in North America.
Under the U.S. Inflation Reduction Act, Washington has favored companies that produce EVs and batteries in North America. The Japan-Canada memorandum is thought to also be aimed at helping Japanese entities expand their respective businesses in North America.
In its 2022 industrial strategy for storage batteries, the Japanese government set a goal of securing Japanese makers' manufacturing capacity at 600 gigawatt-hours by 2030, representing a 20-fold time increase on 2020. To this end, the government has recently been deepening cooperation with African countries in a bid to secure necessary resources.
Japan and Canada also intend to sign a separate memorandum to strengthen cooperation in quantum technologies, such as quantum computers, an area in which Canada has acknowledged expertise.
Add TheJapanNews to your Google News feed.