Japan's Reshuffled Cabinet Gets to Work; New Foreign Minister Pledges to Use Her Perspective as Woman
17:11 JST, September 14, 2023
The reshuffled Cabinet of Prime Minister Fumio Kishida saw its first full day of work on Thursday, the day after its launch.
"Aiming to create a country where everyone feels that tomorrow will be better than today, I want to move forward with policy measures under the three pillars of the economy; society; and diplomacy and security," Kishida told reporters at the Prime Minister's Office.
Ayuko Kato, 44, state minister in charge of measures for the declining birthrate, is the youngest member of the Cabinet. Wearing a white jacket, she entered the Cabinet Office and bowed at the entrance when she was greeted with applause from the staff. She then headed for her office with a somewhat apprehensive look.
Yoshitaka Shindo, state minister for economic revitalization, expressed his determination to fulfill his duties. "I will do my utmost with a sense of urgency," he told reporters.
At the Foreign Ministry, a ceremony was held on the same day to mark the ministerial change. Outgoing Foreign Minister Yoshimasa Hayashi, who assumed the post in November 2021, received a bouquet of flowers from a ministry employee.
"Time passed so fast," Hayashi said.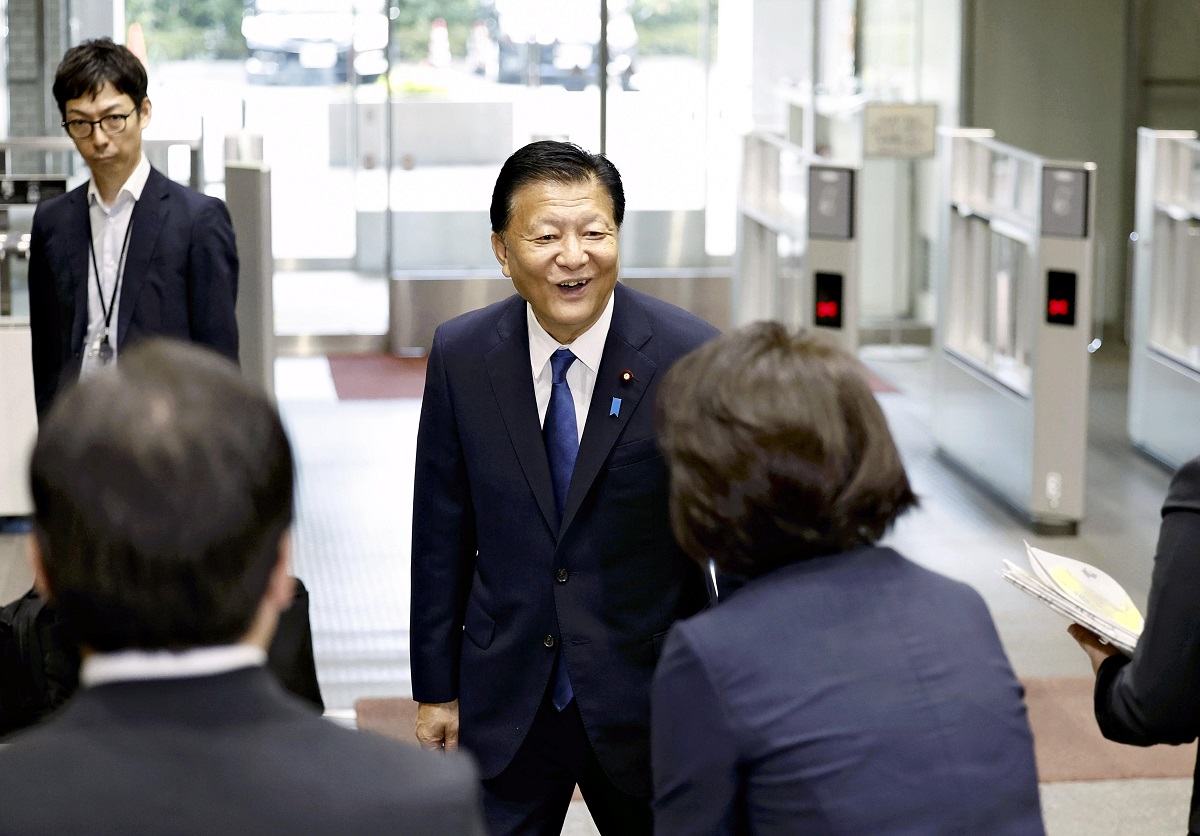 Prior to the ceremony, Hayashi spoke with U.S. Secretary of State Antony Blinken by phone and expressed his gratitude, saying that as result of their meetings on 20 occasions, the Japan-U.S. alliance has never been stronger and that he is proud of it.
At the ceremony, new Foreign Minister Yoko Kamikawa praised Hayashi for his "excellent leadership in a very severe international situation," while also stressing her intention to utilize her perspective as a woman in foreign policy.
Kamikawa is scheduled to soon visit the United States to attend the U.N. General Assembly and other meetings.
Kishida is making arrangements for the appointment of deputy ministers and parliamentary vice ministers on Friday. By the end of September, the prime minister is expected to instruct relevant ministers to draw up economic measures that will include measures to deal with rising prices and help raise wages.
Add TheJapanNews to your Google News feed.