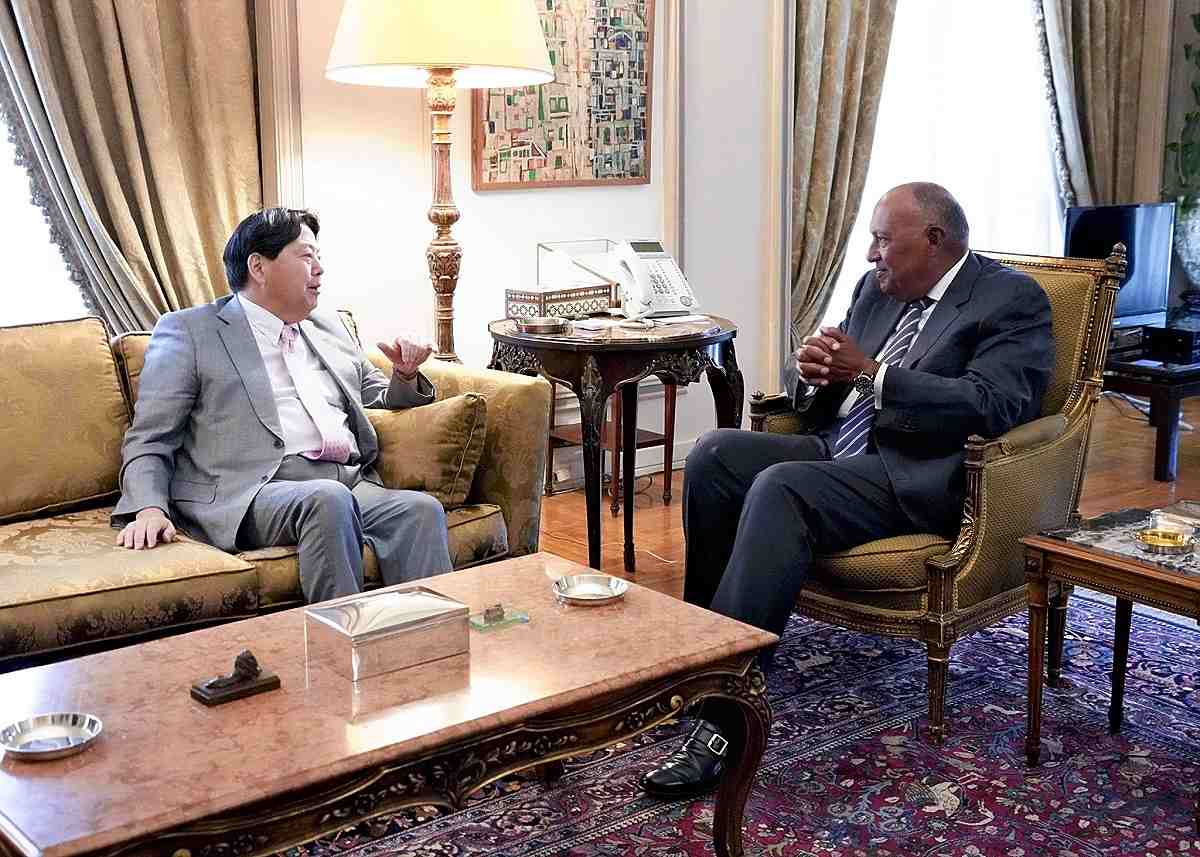 17:37 JST, September 6, 2023
TOKYO (Jiji Press) — Foreign Minister Yoshimasa Hayashi and his Egyptian counterpart, Sameh Shoukry, have agreed that their countries will closely communicate with each other to help ensure global food security.
The ministers reached the agreement in their meeting in Cairo on Tuesday.
Hayashi told Shoukry that Russia's invasion of Ukraine has had a serious impact on the international community.
Hayashi also explained the release of tritium-containing treated water from Tokyo Electric Power Company Holdings, Inc.'s meltdown-stricken Fukushima No. 1 nuclear power plant into the ocean, referring to an International Atomic Energy Agency report confirming that the water discharge plan met international safety standards.
In response, Shoukry expressed his understanding.
The Japanese minister also met with his Tunisian and Moroccan counterparts, gaining their understanding of the Fukushima water release.
Hayashi asks for unity with Arab
Meanwhile, Hayashi has asked for unity with Arab nations to maintain international order in a meeting in Cairo.
"Russia's aggression against Ukraine is shaking the very foundation of the international order from which all of us have benefited," Hayashi said in a speech at the Third Japan-Arab Political Dialogue in Cairo on Tuesday.
"Now is the time to unite to uphold the free and open international order based on the rule of law," he continued.
Hayashi also said that Japan and Arab countries should become "closer partners" to tackle global issues, going beyond the energy field.
He said that Tokyo will cooperate to help Arab countries diversify their economies by encouraging Japanese companies to start business there.
From the Arab side, representatives from 21 nations and one institution attended the Japan-Arab dialogue. Attendees adopted a joint statement opposing any use or any threat of use of nuclear weapons by Russia.
Add TheJapanNews to your Google News feed.