Kishida Signals Cabinet Reshuffle as Early as Next Week; Factors Include Overseas Trips, DPFP Coalition Talks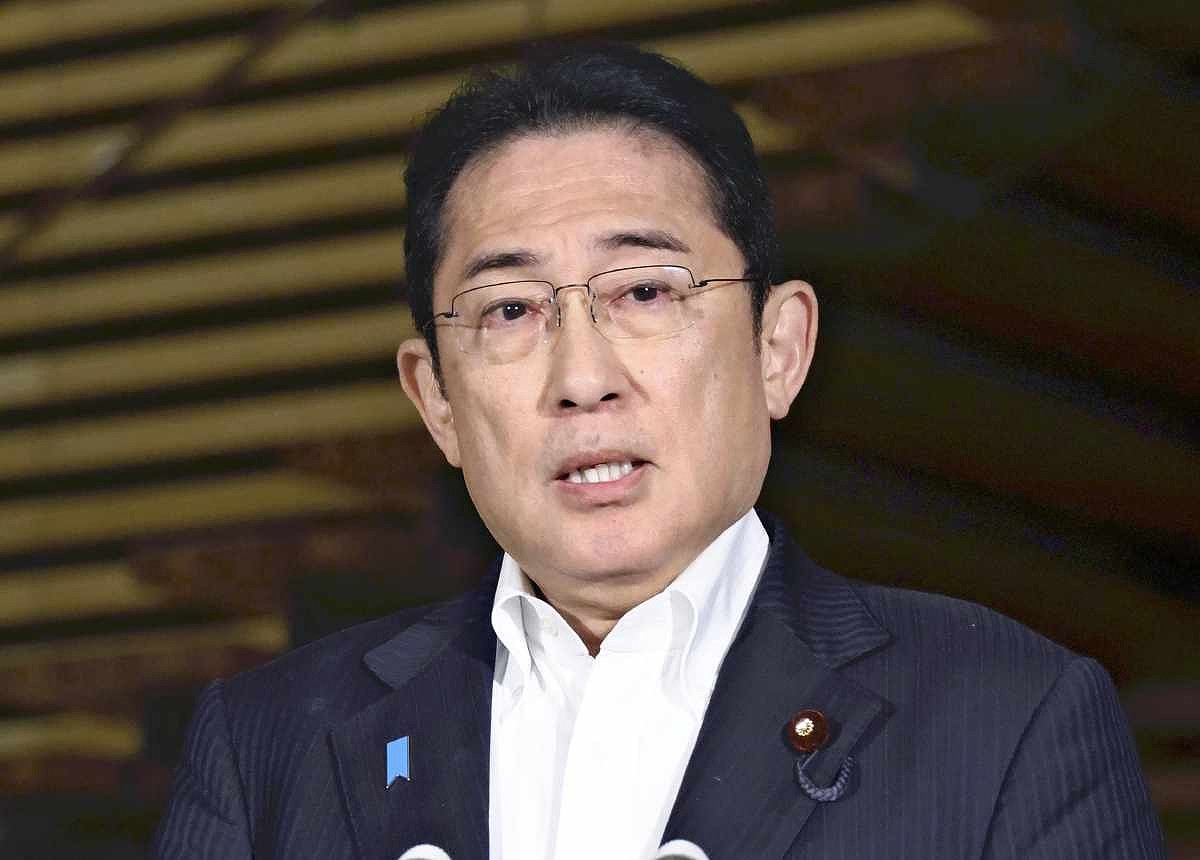 13:10 JST, September 5, 2023
Prime Minister Fumio Kishida expressed his intention of reshuffling the Cabinet as early as next week to ruling party executives on Monday, according to sources within the government and ruling parties.
Kishida, who is the president of the Liberal Democratic Party, also plans to appoint senior LDP officials at that time, according to the sources.
The most likely timing will be in the period from Sept. 11 to 13, after Kishida returns from an overseas trip.
But he reportedly mentioned the option of postponing the date to late September, after he attends a meeting of the U.N. General Assembly in New York, with an eye on the possibility of progress in a plan to bring the Democratic Party for the People (DPFP) into the LDP-Komeito ruling coalition.
Kishida will be on an overseas trip from Sept. 5 to 11 to attend summit meetings related to the Association of Southeast Asian Nations in Indonesia as well as the Group of 20 summit in India.
The prime minister is expected to develop reshuffle plans during the trip and relaunch his administration with a sense of renewal to facilitate an environment for implementing necessary policies, including new economic pump-priming measures.
Kishida did not rule out late September timing, apparently to ascertain what moves DPFP President Yuichiro Tamaki will take over the plan to add the opposition party to the current coalition framework of the LDP and its junior partner Komeito. Tamaki was reelected party head on Saturday.
However, an increasing number of members in the ruling parties believe that it will be difficult to finish coalition negotiations with the opposition party within this month.
On Monday, Kishida had talks with Komeito Chief Representative Natsuo Yamaguchi in the Diet building. He also met with LDP Secretary General Toshimitsu Motegi and LDP Vice President Taro Aso at party headquarters to exchange opinions on the future management of his administration.
Add TheJapanNews to your Google News feed.