Japan Prime Minister Fumio Kishida's Cabinet Approval Rating Remains 35%; Yomiuri Shimbun's August Public Opinion Poll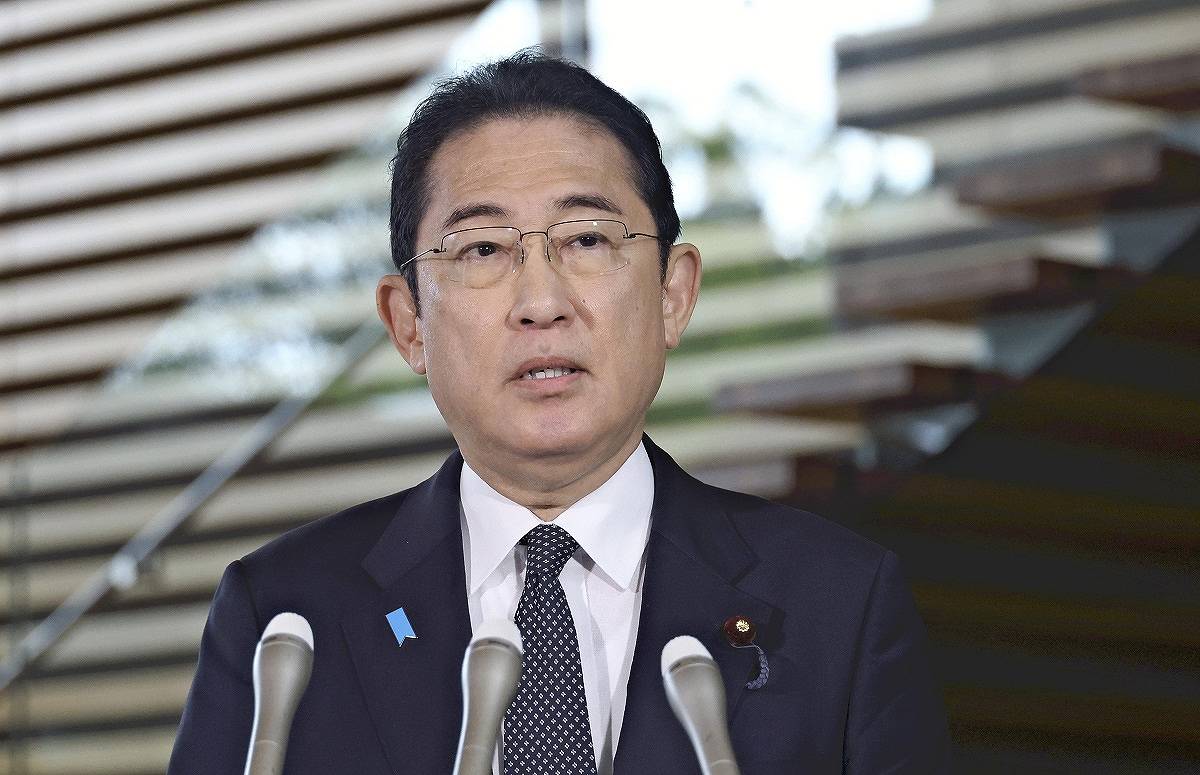 14:14 JST, August 28, 2023
Prime Minister Fumio Kishida's Cabinet approval rating was unchanged from last month at 35%, according to a Yomiuri Shimbun poll conducted over the weekend.
This figure matched the lowest for Kishida's Cabinet since he became prime minister in October 2021.
The disapproval rate in the latest poll run from Friday through Sunday was 50%, a slight improvement on the 52% recorded in the previous poll held July 21-23.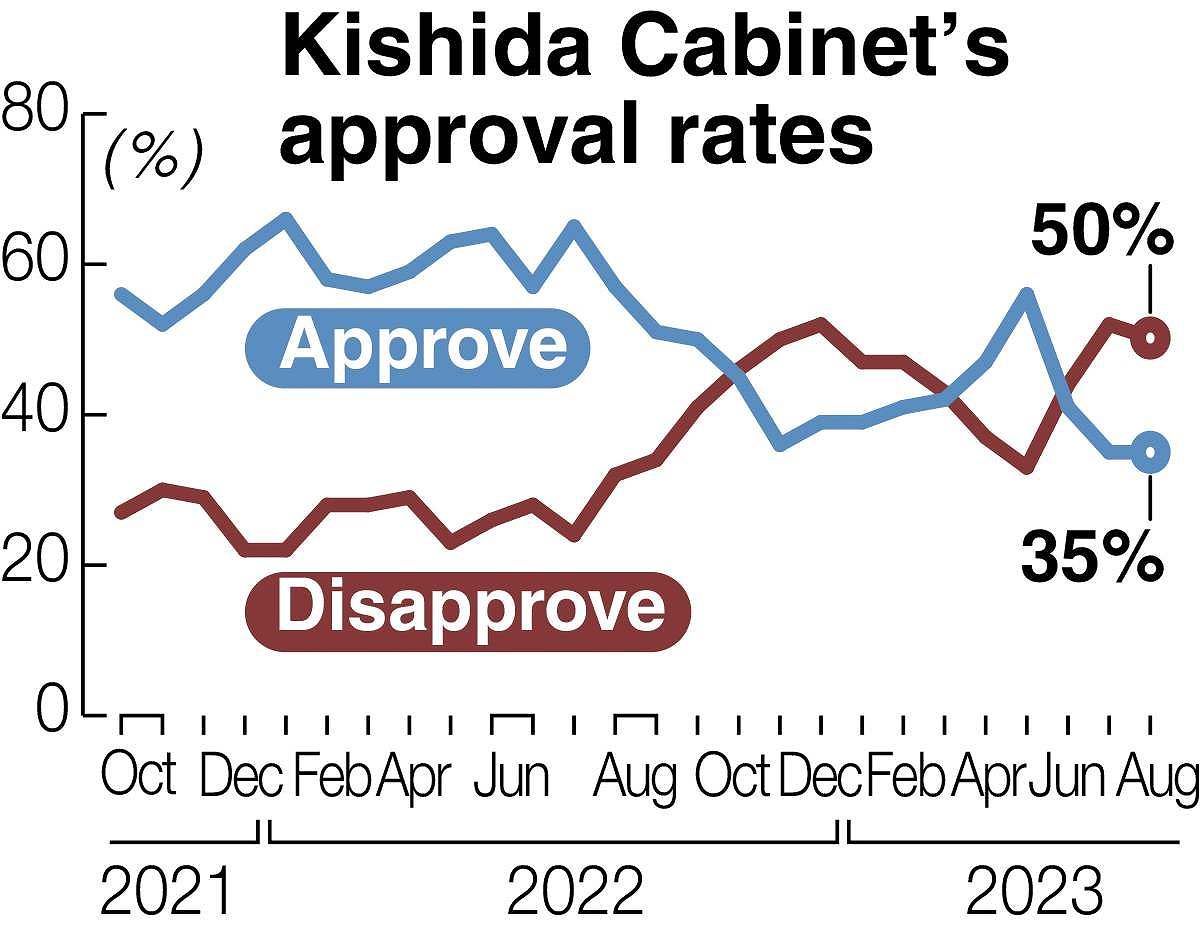 These results seem to suggest that many people continue to feel deep discontent over the Kishida Cabinet's handling of the My Number identification cards and measures to cope with rising prices.
Respondents were asked whether the reshuffling of the Cabinet and the executive posts of Kishida's ruling Liberal Democratic Party, both expected in September, was necessary. While 56% said they think so, 21% said they don't think so. Among supporters of the LDP-Komeito ruling coalition, 50% said they think the prime minister needs to do so, against 31% who said they don't think so.
Regarding whether Kishida has exercised his leadership in response to the problems with My Number cards, 74% said he has not done so, versus 17% who said he has.
The government released an interim report about the My Number problems on Aug.8. It also plans to draw up measures to prevent a recurrence of the problems and to complete thorough checks by the end of November. On this series of responses, 38% hold a positive assessment about it, while 52% said they do not.
As for the government's policy to abolish the current public health insurance cards in principle and integrate health insurance into My Number cards and extend a future certificate system to confirm health insurance status, 47% said they agree and 44% said they disagree with it. Asked about digital minister Taro Kono's handling of this situation, 36% gave him a positive assessment, and 53% did not.
About the government's measures to cope with surging prices, 77% said they do not evaluate them positively and 16% said they do. These figures were almost the same as in the previous poll. A total of 90% of respondents said they feel their household finances have been heavily or somewhat burdened.
It is on the diplomatic front that Kishida is highly evaluated, with 60% positive about the prime minister's diplomacy, against 27% who are not. A trilateral summit with Kishida, U.S. President Joe Biden and South Korean President Yoon Suk Yeol was held Aug. 18 at Camp David on the outskirts of Washington, when the leaders agreed to enhance security cooperation.
On Thursday, Tokyo Electric Power Company Holdings, Inc. started releasing treated water from the Fukushima No. 1 nuclear power plant into the sea, which 57% of respondents approve of versus 32% who do not.
Asked which political party respondents support, 30% said the LDP, down from 33% in the previous poll; 6% Nippon Ishin (Japan Innovation Party), down from 9%; 3% the Constitutional Democratic Party of Japan, down from 4%; while 44% said they do not support any specific party, up from 42%.
Add TheJapanNews to your Google News feed.