Japan Govt to Launch Website on Its Gender Wage Gap to Increase Female Managers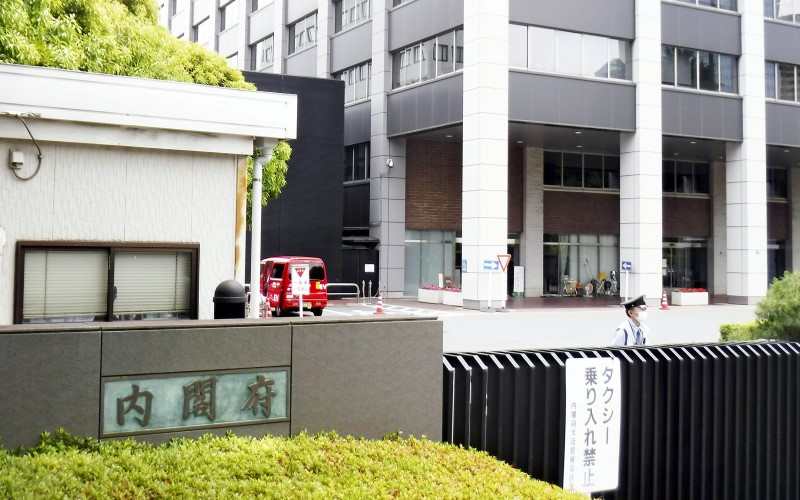 17:30 JST, August 21, 2023
The Cabinet Office plans to launch a website in as early as December to compare the wage gap between male and female officials working in central government ministries and agencies as well as local governments, it has been learned.
The website will visualize the gender wage gap to encourage government agencies to appoint more women to senior management positions and advance women's careers.
The wage gap will be indicated as the percentage of women's average annual salaries compared to men in three categories: all employees, full-time employees with no fixed-term employment and those other than full-time employees with no fixed-term employment.
Among ministries and agencies, the average annual salary for women is 63.4% of that for men in the Cabinet Office and 73.1% in the Internal Affairs and Communications Ministry.
These figures show that while the difference varies, the average salary for women is overall lower than that of men. The main reasons for this disparity are less women in highly paid executive positions, a short duration of service and a high percentage of non-regular employed workers.
Based on a revised Cabinet Office order, central government ministries and agencies as well as local municipalities must disclose the wage difference between male and female officials starting this fiscal year. According to the Cabinet Office, 25 central and local government offices have disclosed these figures on their websites. By making the data public, the Cabinet Office hopes to encourage ministries and agencies with large discrepancies to reduce the gap, as well as provide a reference to students who want to become public servants.
The government's Fifth Basic Plan for Gender Equality has numerical targets of increasing female government employees to 30% at the sub-section chief level (26.5% as of July 2020), 10% at the section manager and office manager level (5.9%) and 8% at the department manager or higher level (4.4%) by the end of fiscal 2025.
Last year, due to the Law on Promotion of Women's Participation and Advancement in the Workplace, companies with 301 or more employees were obliged to disclose wage disparities. According to the Organization for Economic Cooperation and Development, the median wage for women in 2021 was 78 compared to 100 for men, making Japan's gender wage gap the largest among the Group of Seven nations.
Add TheJapanNews to your Google News feed.