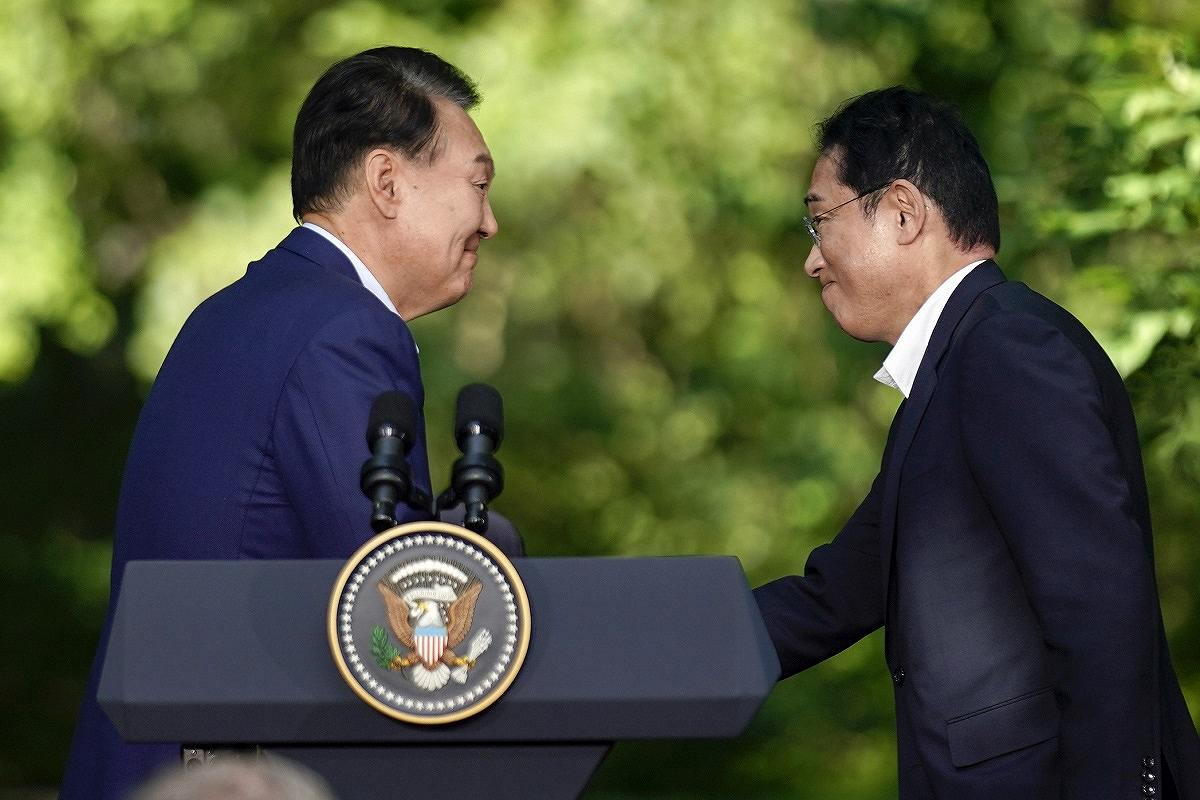 16:19 JST, August 19, 2023
CAMP DAVID, Md. — South Korean President Yoon Suk Yeol said Friday that he trusts the International Atomic Energy Agency's comprehensive report on the discharge of treated water from the Fukushima No. 1 nuclear power plant, at a press conference in Camp David, Md.
The South Korean government has already indicated that it will respect the IAEA's report, which describes the release as being "consistent with relevant international safety standards."
After reiterating South Korea's stance on the issue, Yoon noted the need for transparent inspections by the international community to determine whether the water is being treated as planned by the Japanese government.
Earlier in the day, Prime Minister Fumio Kishida met with Yoon at Camp David for about 20 minutes. They agreed to strengthen cooperation between Japan and South Korea as well as among the two countries and the United States to counter North Korea's continued nuclear and missile development.
Kishida and Yoon also noted that cooperation between the countries is developing in various fields, supported by the improvement in bilateral relations.
At the meeting, the two leaders further agreed to coordinate the holding of a vice-ministerial strategic dialogue this autumn, with a restart of such talks having already been confirmed at the Japan-South Korea summit meeting in Tokyo in March. They also agreed to hold high-level economic talks by the end of the year.
Add TheJapanNews to your Google News feed.